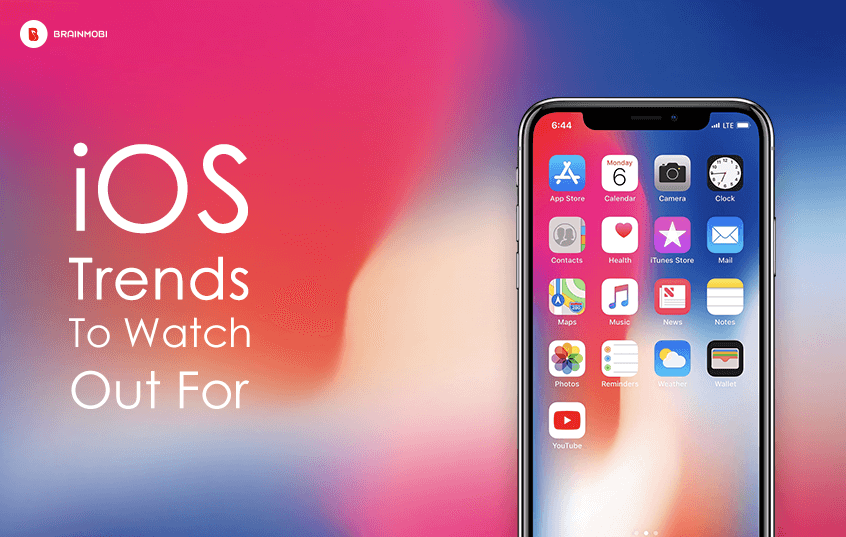 It is very important for iOS application developers to keep in mind the specifications Apple has for its applications and corresponding updates. It criteria are not met properly it could become really difficult to release your applications in the app store. If statistics are to be believed there are about 2.2 million applications in the app store in 2017. The ever-evolving trends are changing every year.
While android applications might have a higher number, but when it comes to generating higher revenue models, ROI, people do prioritize iOS applications. The few reasons why iOS applications are excelling in technology and offer better security features than Android. As one of the Top iOS App Development Company, we at BrainMobi keep a constant eye on the progress and would like to present to you the trends that could help you with your next project.
Introduction of Swift 4
Any ios developer must be aware of what swift is. It is a programming language developed by Apple and offers support to iOS and Linux operating systems. Besides this, it can also be pre-compiled for macOS and tvOS respectively. For most, it is considered as the advanced version of swift 3. It is reputed for its scalability and robust security and is fairly easy to learn. As from a developer perspective, application development will become  simpler and won't be consuming more memory of the device. This will cause the 2018 era of ios apps to be more securer when developed with the help of swift 4.
AI Upgrades and Siri
Post launching of Siri, apples personal assistant has gained quite a lot of prominence. Siri without any doubt can be regarded as a trend setter for Artificial Intelligence and contextual learning as it make easily make out what people are searching and listening for. Above that it has helped a great deal in helping to find answer to important questions. Apart from that it also offers a GPS pin which helps you get access to the Citi Mobile App offering a task manager like service.
Core Machine Learning
Core ML is one of the most talked about trends any enthusiastic app developer needs to watch out for. It is a core machine learning framework developed by Apple which has been proving effective for tasks related to Siri, Camera, Quick Type. Using Core ML all that developers need to do is add a few lines of code to enhance security of the application and ensure the features that follow. Core ML will help make possible a level of communication applicable to all iOS features with its robust library. Moreover it shall come handy in face detection, developing better understanding of the language and developing AI based games.
Augmented Reality and ArKit
Augmented reality is a very elaborate and descriptive future and with the Apples latest iOS12 it has been clearly evident as for the kinds of efforts it has been putting in this domain. Nintendo's collaboration with apple for its pokemongo venture was a small exhibit of the impact AR is waiting to see in the current market. But as per reports it is looking forward towards developing 3D and virtual based mobile applications which are gaining impetus everyday. Apart from this the ARkit will also be receiving lot of support from Amazon's Sumerian Platform.
User Friendly Features in Apple Pay
Working along similar lines of google, Apple too has launched its analogue of google pay which goes by the name of Apple Pay. It is a digital online mobile wallet via which iOS users can make easy payments. This will support all iOS devices including iPhone, iPad, iOS watches and mac Laptops. It is being revered for its security and one can conduct purchases hassle free. The stats have seen up to an incredible hike of 500% on transactions made via apple pay. The unique go to feature would be the fact that you can conduct transactions within messages as well all the way from making flight and hotel bookings as well.
As one of the Top Mobile App Development Company, we at BrainMobi have taken several successful endeavours in developing mobile applications for android and ios and have delivered every possible functionality that brings out the brands purpose. Our team of ios and android developers are keen to take on any obstacle that stands between you and your mobile application concept. If you have the idea for a mobile or web application, kindly write to us at sales@brainmobi.com .
---