React Native

App Development

With over 20 million developers working on React Native, it has become one of the best JavaScript framework among developers and the fastest growing programming language. It was developed by Facebook and was open-sourced in May 2013. Its popularity since then has been nothing short of spectacular.

BrainMobi is one of the best react native mobile app development company in India working dynamically on react native technology. We choose the framework because of the fact that it is one of the best and robust react native mobile app development framework for building native apps with quicker turnaround time. With the help of React Native mobile app developers, we are able to develop and deliver apps quickly to our clients.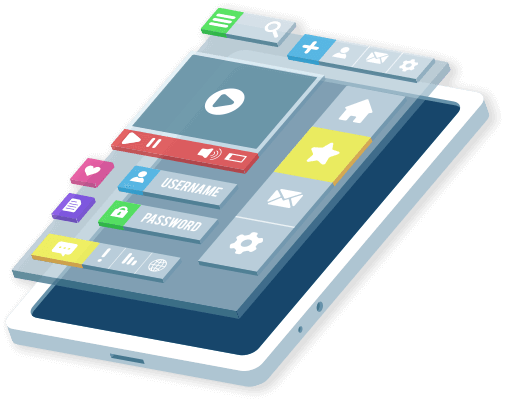 Benefits of
React Native Application Development
Cross-Platform
The motto "Write Once use Anywhere" allows us to build apps for both iOS and Android without having to write the codes for each separately thus reducing your cost to develop an app.
Render Natively
With the help of reusable components, hybrid apps can be rendered natively since they compile instantly to native, thus reducing development time (and hence your app development cost).
Captivating UI
Owing to asynchronous JavaScript interactions, companies using React Native have highly responsive UI and fluid feel are bound to turn heads and mesmerise your users.
More Efficiency
React Native Mobile App is all about facilitating speed and agility to the developers, hence the apps built on the framework perform relatively better.
Give us a chance to express ourselves better and elaborate to you more knowledge on this field
Click Here
Top Industries Using
React Native

Application
Our
React Native

App Development Services

Hire dedicated react native app developers

Custom server-side APIs for mobile

Minimum Viable Product (MVP)

Get personalized services with us

Quick support & maintenance

Advanced app development approach
Why
Hire React Native App Developer

From BrainMobi?

Experienced and certified developers

Dedicated team for every project

Agile approach to mobile app development

Strong focus on UI/UX design

Flexible delivery and commercial models
Scroll left to view more
250+Apps Developed &
Marketed

100+BrainMobians

200+Happy Clients

4Offices in India,
USA, Germany & Qatar

5000+Publications

20000+Hours of Effort