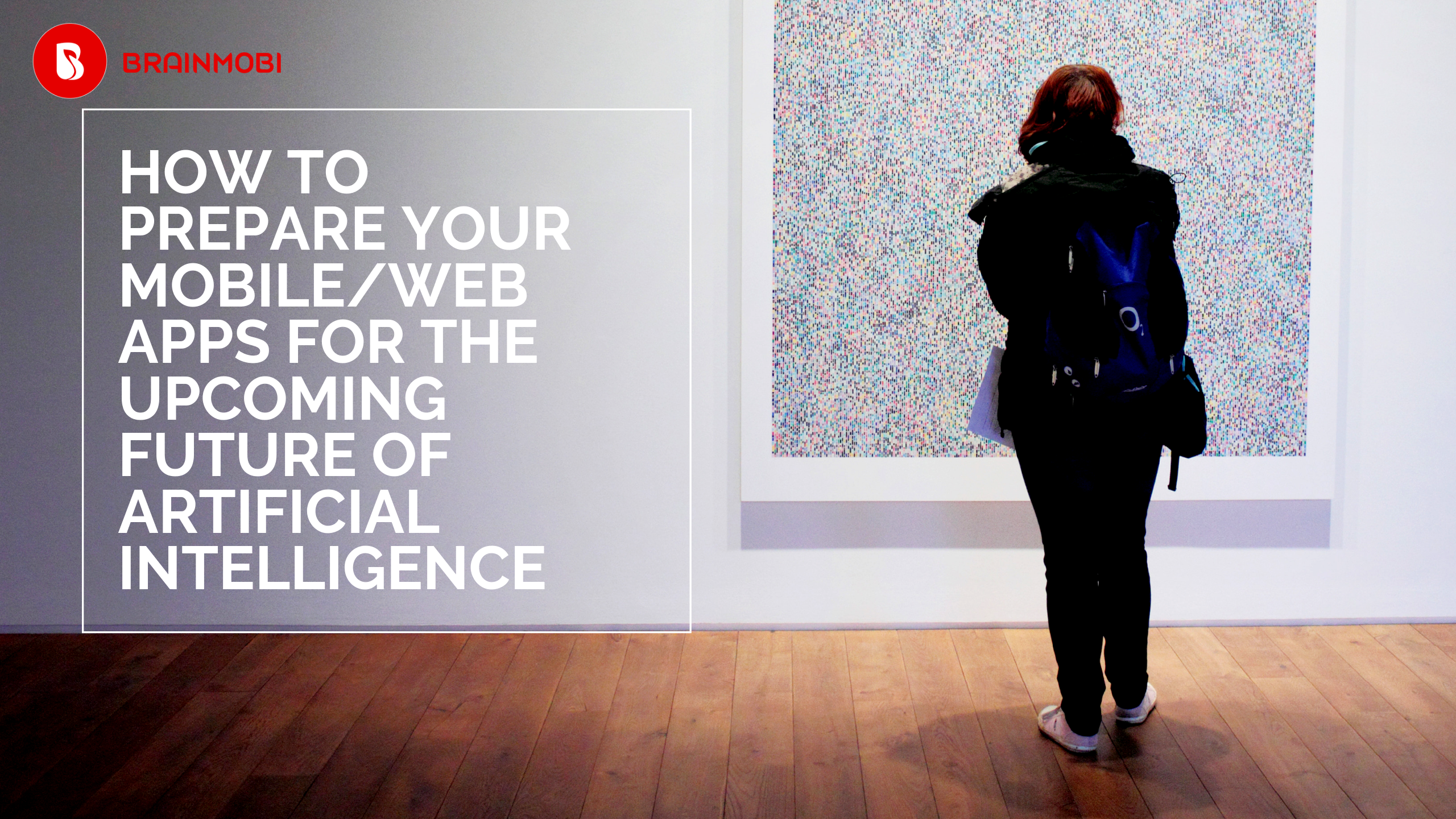 The ever-evolving domain of technology is due have its future dedicated to the growth of AI and Machine Learning. With other aspects like IoT and Big Data in the future AI won't face much problems addressing the technical voids and any application owner making early implementations in this department is due to get some fruitful results. As one of the top android app development company, we made extensive efforts when it comes to anticipating the upcoming revolutions in technology. Let us take a look at how enterprise owners and application enthusiasts can try and make early implementations and make some premeditated efforts for the AI market.
Focus On Quality Data Recording:
AI and Machine Learning shall primarily be relying on huge amounts of data that shall help fetch quality results from the corresponding algorithms. Accurate analytics and AI models for business and advertising have been accomplished by Google, Facebook, and Amazon over years and years of proper operation and this is to establish the fact that the best way to obtain such accurate data is possible only by combining its recording process in some way with the recording procedure. Commercial applications are the best channel in this department and can assist the best when it comes towards recording data for any versatile department.
Plenty Of Untouched Areas:
Considering the commercial impact of technology in today's date, tech giants were majorly involved in crafting the most business solutions that help conduct sales and marketing procedures for eCommerce or other platforms. Nevertheless, other aspects of AI and mostly cognitive departments and robotics are due to make a thorough stand. If you analyze the market of applications closely, there are not many that focus on these segments. And while even the most smallest versions of your application are able to target these segments, more than the technicality once again your goal should be to focus on the more untouched areas of the market of applications that can be obtained using React native development techniques?
Present API's Should Give You The Link:
Google I/O 2018 gave us the much-awaited and highly versatile face detection app along with other interactive methods for its lens were a huge surprise for android developers. Alongside that plenty of other APIs for technical ease like Android Jetpack, Android X, etc were released which an acute hint of encouragement for developers to proceed with their AI ambitions. Not only that but Apple too isn't far behind when it comes to providing independence to developers. The AR benefits of WWDC 2018 could be efficient tools that could come to your commercial advantages with respect to the domain.
Game Shall Never Dissapoint:
The gaming sector is growing huge with all aspects and major implementations from almost any tech giant are enough to indicate the kind of consumer engagement it is due to receive. While it isn't easy to craft the data recording mechanism within a game but  if implemented, they are due to give quicker results as compared to any other method. This is thanks to the promised amount of engagement and promotional endeavors that this sector can incorporate.
As one of the top mobile application development company, we at BrainMobi are aware of latest progress going in the world of technology. We prepare our development tactics and skill set in order to be prepared for any trend that might arise in the world of technology. Our efficient and organized team of developers can help you achieve the quickest and more productive result for your mobile applications in context to the upcoming areas of technology and the corresponding market. If you have the idea for a mobile or web application, feel free to write to us at sales@brainmobi.com .
---