PHP

Development

Did you know that PHP was developed in 1995 by Rasmus Lerdorf just to manage his own site? The language now has millions of users who make fabulous websites. Facebook, Digg, ProProfs, Technorati, and Yahoo have all been powered by PHP. It is the most famous server-side scripting language all over the world. On StackOverflow, the most popular QA platform for developers, PHP ranks third in the most popular technologies for front-end development. There were 16 million professionals on StackOverflow in 2016, so you can imagine how popular PHP is.

BrainMobi is one of the top PHP development company. Our team of some of the top PHP developers are Lerdorfs in the making. They are PHP wizards with a deep understanding of the language. The websites we develop are highly lightweight and totally secure. When it comes to developing websites, the quality that we provide is unparalleled.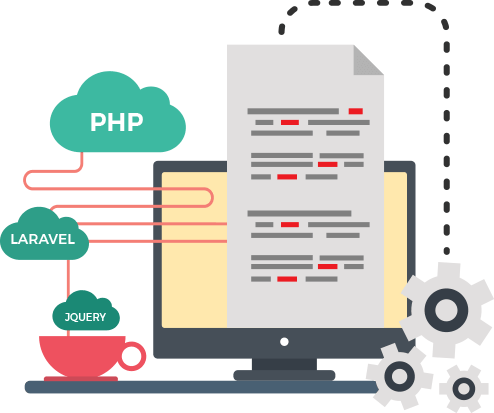 Benefits of
PHP

Development
More Reliability
PHP is one of the most reliable and high performing languages in the web development industry. This helps us in making your website more reliable and better in performance.
Our Experience and Expertise in
PHP

Development
FRAMEWORKS
Laravel
CakePHP
Yii
Zend
Codeignitor
DATABASE
MySQL
MSSQL
MongoDB
MariaDB
CMS
Wordpress
Drupal
Magento
Joomla
Shopify
JS LIBRARIES
jQuery
Chart.JS
Three.Js
Moment.Js
D3.Js
Our
PHP

Development Services

Custom Applications

Dynamic Website

CMS Development

PHP based E-commerce

API Integration

Cloud (SaaS, PaaS)
Why
Hire PHP Developer

From BrainMobi?

Experienced and certified developers

Dedicated team for every project

Agile approach to mobile app development

Strong focus on UI/UX design

Flexible delivery and commercial models
Scroll left to view more
250+Apps Developed &
Marketed

100+BrainMobians

200+Happy Clients

4Offices in India,
USA, Germany & Qatar

5000+Publications

20000+Hours of Effort