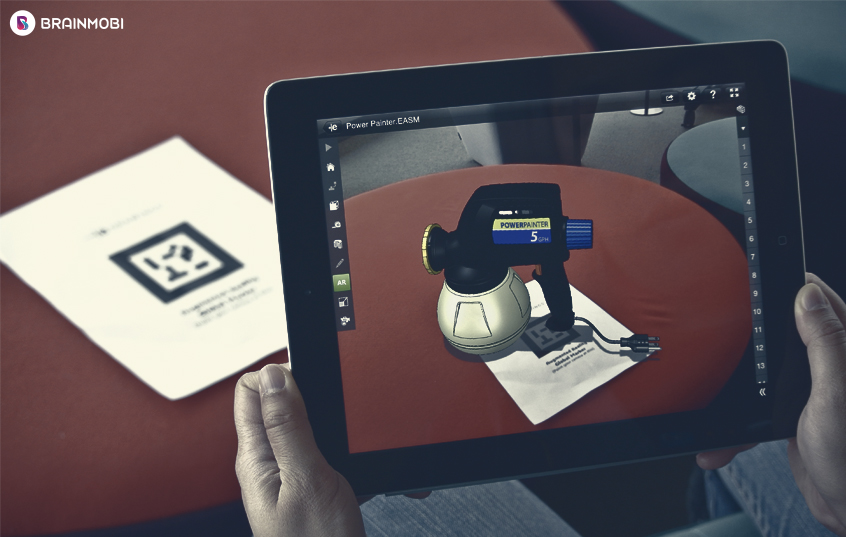 Since the release of Pokemon Go, Augmented Reality has gained immense fame across various industries.  After defeating all the game developers deep down to the ground, Augmented Reality has also become popular at much larger across many other domains. The pandemonium created among customers has been evolving day by day as a result of hyped up trends. Some features that have already been explored and some will soon become a part of our daily life for more convenience. The term AR seems to have revolutionized the digital spectrum across many commercial sectors leaving customers in awe.
Let's move ahead to know more on why Augmented Reality is a boon for businesses all across the globe:
Here is how Augmented Reality works?
"Augmented Reality is a technology that superimposes a computer-generated image on a user's view of the real world, thus providing a composite view", says Wikipedia.
Using digital overlays, Augmented Reality turns pointed frame into an immersive 3D experience. A user can also move across different directions while experiencing interesting layouts from different angles. Augmented Reality has made its way into many businesses through high-end brands like Nintendo and IKEA. Since then people have been found immersed in exploring the technology through different forms. It's just a tailor of what AR offers as a technology to make user experience before buying stuff. For instance, Snapchat provides a strong advertising platform for showing details over an image focused through the camera.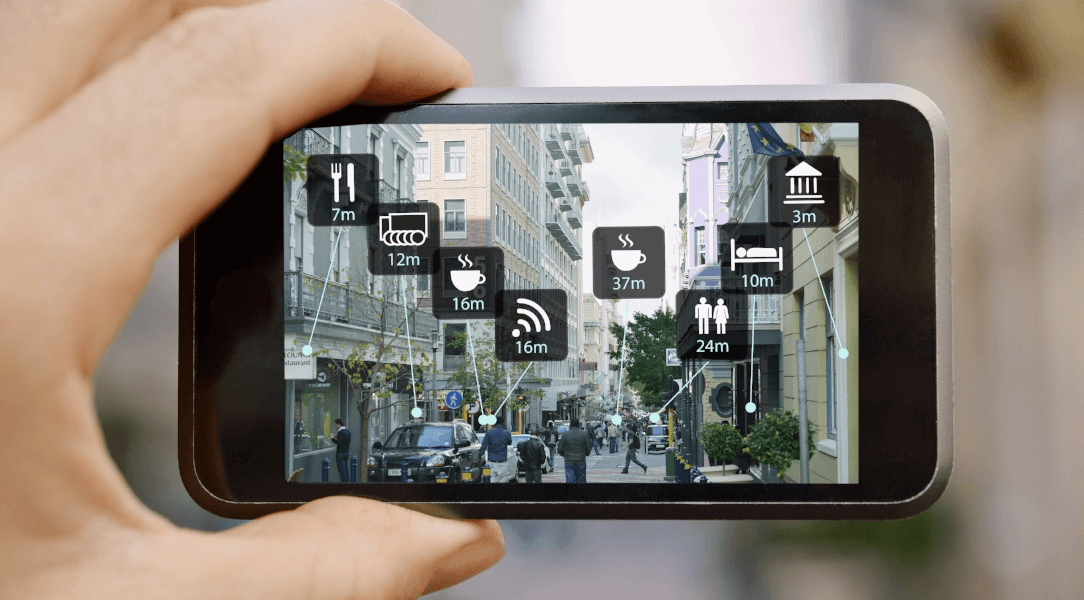 Let's take a deep dive into how Augmented Reality has delivered some major success stories across industries:
Increased Brand Awareness: Integrating AR into business has become a common trend where the user can differentiate your services from other. It helps to add that tech quotient where media and users get bound to talk about your solution and services. We at Brainmobi, also recommend AR implementation depending upon nature of services provided.
AR engages customer better: Customer engagement is one of the crucial factors in driving business along with predetermined targets. AR implementation across industries have resulted in widening the customer engagement spectrum where users could get engaged with the mobile solution at another level of interaction.
AR provided more powerful User Experience: This is the most important feature which hauls your product portfolio with powerful marketing strategies. It can improve the customer experience, as your customers have more information at their disposal, and can make choices and complete transactions at greater speed.
Digital to the Real World transformation: Perhaps the biggest benefit AR provides, is the ability to link digital world to the customer's physical experience in new and inventive ways. AR make significant headway in the enterprise and public sector to bring upside down change across traditional and digital marketing channels, allowing you to turn a static physical advert or brochure into a digital experience, which can be easily linked to your digital marketing campaign.
The Future of AR
While AR technology is still in its early age, it is beginning to drive higher to leverage more incredible disruptive innovation in near future. In 2012, there were 188 million downloads of AR apps. It is expected that there will be 3.5 billion downloads by the end of 2017, as per a report. Google and Facebook like organizations have joined the camaraderie to prove their mettle. It's likely that AR will soon become an established and vital tool of any digital marketing campaign. Want to know how you can incorporate Augmented Reality into your future marketing campaigns? Get in touch with BrainMobi, a leading mobile app development company for your AR based solutions.
How can BrainMobi help you to make the most of the technology?
At BrainMobi, our mobile app developers focus on the overall business strategy to haul excellence at every step. With agile experience across many domains, we plan a strategic success story for every undertaken project. Our recommendation is to get the technology implemented in the project to ripe best results.
Get in touch with us: sales@brainmobi.com
---