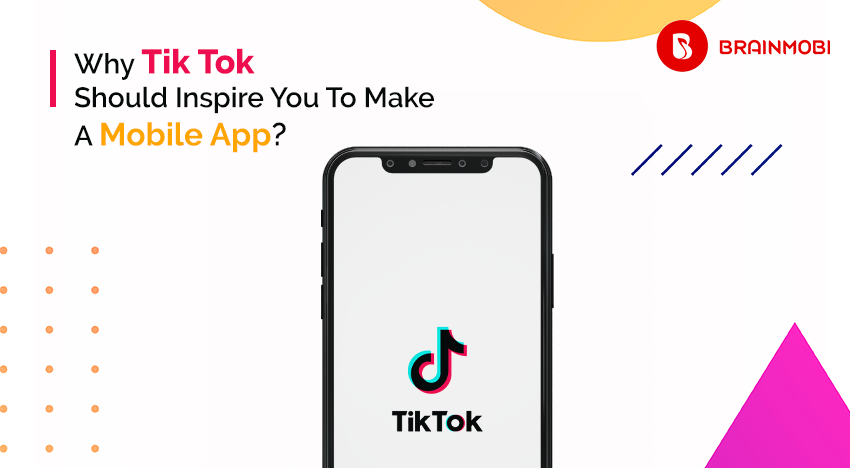 In the era of an Instagram which was constantly scaling heights thanks to its wide expanded user base, enhanced services to marketers and unparalleled social experience, it was hard to imagine any other mobile app giving even the most decent amount of competition to it. Yet TikTok remains the most downloaded application of 2018 and has known to surpass players like Pubg which is quite astonishing if you take a detailed look. It has been reported from various sources that users spend an average of 52 minutes a day which once again is quite astonishing if you consider the amount of time you spend with any application on your mobile phone and there are approximately 500 million people who do that.

All of these numbers were enough to make China-based startup Bytedance one of the most highly valued tech startups of 2018, keeping in mind that none of it was backed by big players like Facebook, Amazon, Apple or Google.

Such numbers and statistics are always the dream of any aspiring tech startup and being one of those we have elaborately detailed down the essentials and basics of what makes this application a thorough success.


1. TikTok Is How B2C Applications Should Make Money:

Methods of monetization and revenue generation has been a complex mission and until TikTok presence investors and tech startups took inspiration from more tech-oriented methods of generating revenues like APIs, services, commerce, etc. If you intend to make money out of traffic and ad revenues solely then you got to have the kind of numbers TikTok generated and it was possible because the application eliminated any B2B intentions out of the way. It was sleek and simple enough to come to the comprehension of those joined it for leisure purposes and never kept a dual foot measure on taking its application to the next level during which many brands forge their inherent USP and end up turning the entire pattern all around. So while it is original and first of a kind service was kept consistent, users quickly grew accustomed to the trend and with a wider fan base came more engaging trends and hence more time spent on the application.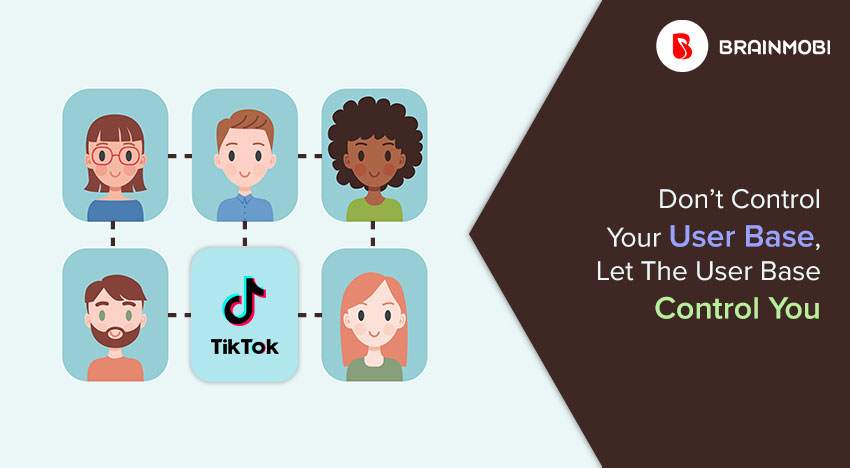 2. Don't Control Your User Base, Let The User Base Control You:
TikTok can be a good example of how well it understood the needs and requirements of the mobile user base. While any other startup might have been busy solving a potential problem, TikTok and its creators could very well figure out the value youth were busy chasing and the extent to which modern-day technology shall be able to deliver it. While it isn't the most promising of endeavours an individual would pursue but nevertheless it helps score a good deal of attention within the application. TikTok's highest fan base numbers came from India which constituted roughly 43% of the entire TikTok user base. This is to suggest that if your tech product is aiming directly at the audience, make sure you have categorized them properly and your application delivers an aspiration or experience they are well accustomed to.


3. B2C Should Not Let You Underestimate The Standards Of Technology:
TikTok might seem that technologically enhanced and most of its features might look derived from any modern social website, but if your application is producing small videos close to the rate at which an average Instagram user creates picture posts then you have a ton of cloud responsibilities waiting ahead of you. On top of this application is also helps you club your video clip with a soundtrack of your custom choice which is once again fetched from a pool of million soundtracks online. Around such compilations and heavy tasks laid in between, the TikTok app experience would never be complete until and unless it is free from lags, heavy uploading time or just a slow application experience. Cloud maintenance, UI planning, server support, and seamless application usage are parameters that differ a great deal when the app intends to hold 500 million users and the correct application development company shall look to lay its development strategy accordingly.


4. Long Term Goals Could Be A Little Depressing:


As en enterprise, TikTok is limited to the age group of 18 to 25 and if the next generation smartphone users were to be addicted to its experience, that could inadvertently be the death of a nation. Nevertheless, in all brutal honesty, TikTok is a trend that shall last for a maximum of five years and within that operation, the application does not exhibit much scope for scaling your business expansions. But nevertheless, within 1 year of operation and at the most 1 year of development time, TikTok was able to set various records when it comes to profits and can lead your way for further enterprise goals.


5. But It Sure Has Paved The Way For Other Inspirations:

TikTok proved the point that the first of its kind and originality always reign when it comes to delivering an experience application. While it can be quite a daunting task and a more than daunting risk to conceptualize an original first of its kind experience, but you can always serve the initial pre-existing experience with some tweaks and minor changes which none of your market competitors must be trying. And what you have is an advanced version of what users have been loving in the first place. This makes it less risky. In the case of TikTok, there are a lot of things that can be tried with AR, artificial intelligence and face recognition which could give better revenue models.

As one of the Top Mobile App Development Company, we at BrainMobi carefully analyze the market trends as dictated by modern-day technology and serves prime when it comes to helping our clients with their product ideas. Our combination of skill and experience helps you attain the most secure and quickest framework for development regardless of how ambitious your project might be. If you have the idea for a mobile or web app, feel free to write to us at sales@brainmobi.com .
---