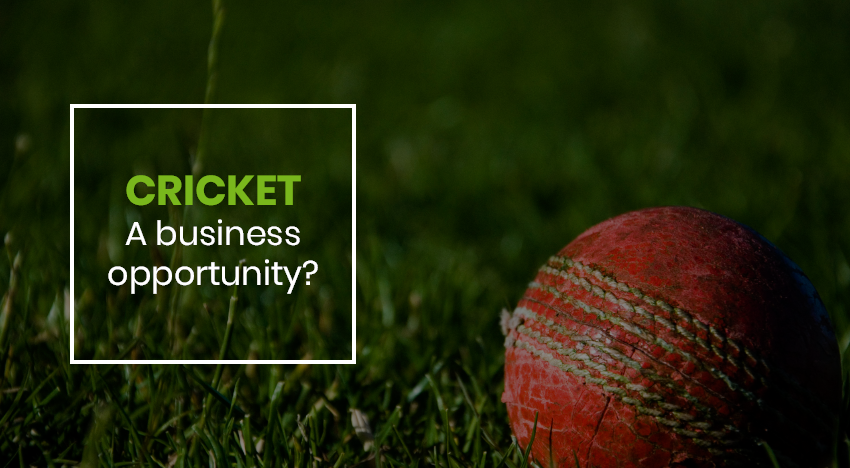 Cricket's rapid rise in global popularity is something the world of sport is totally aware of. An overall increase in the number of sporting events and corresponding audiences invites the call for several different kinds of sports applications. The primary ones revolve around experiencing the sport. But owing to the different aspects of the game, cricket allows various other kinds of applications which are capable of creating a different level of engagement and trends which the dedicated fanbase is yet to experience. ESPN and Hotstar are a few notable labels that are popular when it comes to delivering an experience of sports in general.

Let us take a look at some other innovative methods that help you stand out of the box and help you reach the fanbase from a different angle.

Apps For Community Generated Info And News
The world of cricket is filled with intriguing facts statistics which always comes to the attention of some experienced fan or the other. While there are several applications. (examples: Cricbuzz, Cricket exchange, Cricstar Live Line) which deliver effective news and build up information, the info in present in these apps comes from registered sports bloggers and journalists.

"Cricket applications on the other hand are capable of turning every knowledgeable cricket individual into a potential influencer who in turn can create a for or against pool of audience."

The other great advantage of such a feature is that they are more healthy in terms of the betting apps as it is not a betting concept in the first place. Such an application shall be designed to help promote and increase build up for the event in the very basic way and can be designed solely for the purpose of giving the audience the ability to be a promoter.
Whatever may be the outcome, the point is that mobile phones are the easiest and the only effective medium to make it happen.

Engagement Factors: Cricket Fans love to exercise and test theories and such a platform can help aggregate the entire lot with a more strategic oriented approach rather than riskier investments. Such platforms are perfect for hosting ticket sales if the desired volume of potential audience is reached.
Predictors and Analytics Applications
Team owners and coaches help identify strength zones and weakness points using valuable statistics which helps players improve their performances. But more advanced statistics and patterns judged from these statistics always comes to the advantage of fans who like to test predictions amongst their fellow fans.

Keeping in mind the potential for the above application, users would love to have a statistics based functionality that helps them derive crucial analytics revolving around the game. It is pretty easy for any application to maintain and record data which is properly organized following which it becomes possible to pull out any intriguing fact.

Engagement Factors: Team coaches use this extensively to identify weak points for any player. While APIs from ICC and BCCI would be expensive, players like ESPN and crickbuzz are there to help provide it at affordable costs. Plus there isn't any app of this kind and the first-of-its kind-factor is a go in this case.

Source: CNBC

Game Applications
There is no limit to the kind of creativity technology permits when it comes to conceptualizing a game application for cricket. Equipped with the best concepts for graphics, sound and gameplay, game app developers have come up with numerous applications that have captivated the attention of cricket fans from all across the globe.

While the usual concepts of simulating the game play might seem a little too monotonous but there are plenty of variations still left to explore. Considering the numbers the simulator aspect bring into the picture, it should be noted that manager simulator game (Football Manager 19, Out of the Park Baseball) is a format which hasn't been implemented for cricket yet. Following the trend of IPL, cricket lovers now have an idea of how the system works and would love to exercise their skills in a similar simulator.

"It isn't ambitious at all to expect a Clash of Clans style simulator where players build/maintain teams and contest them into competition with the teams of other players"


Engagement Factors: Creativity is the Limit

Applications For Skilled Betting
While sports betting is not permitted in the India, betting is the side sport that something like cricket always preaches and is allowed in other cricket playing nations. It can be accessed from the success of applications like Dream11 which has communicated the passion for skilled betting in India. It's wrong to put fantasy sport apps in the same category as a simple game applications for the simple reason that a fantasy sport app derives benefit from the real cricketing events. This is what makes it most advantageous as your application gets to share an audience volume from the popularity of the event.

It might seem challenging to start a fantasy app from scratch considering the stance of an reclusive dominator like Dream 11 but from the perspective of a top sports app development company there are still a lot of flaws and improvements which can implemented. This is for the convenience for both cricket fans and application owners.

Also, we should considering the kind of lucrative reward systems which is crucial when establishing solid community of followers delivering engagement.

Engagement Factors: People love Dream11. People have grown bored of Dream11. People are still hooked to Dream11 because it's the only one amongst its kind (Halaplay, myteam11, fantasypower 11 are nothing new). Paves the way for incorporating various rewards through eCommerce gamification or other strategies.
Potential Reasons To Get The Gears Rolling?
Abundance of Events:
IPL hasn't just enlarged its wide audience base but encouraged other cricket buffs to implement the format for other cricketing geographics as well. 2019 itself has almost 4 months dedicated to the biggest tournaments (world T20 and ICC Cricket World Cup) along with another four months of high octane T20 leagues like Big Bash and IPL. While the ICC tournaments are not annual but the presence of such private leagues helps you conduct your business till the bigger events come into the picture.

Easy To Avail Development Resources:
Except for a few concepts as mentioned above, all the success factors of the applications are attributed to the sport governed marketing strategy. All that kept aside, the development capabilities are not of the league of a blockchain, AI, AR-VR, IoT etc. Traditional development schemes with the kind of experience level you get in today's date help you avail some quick and efficient strategies for development.

Organized Development Strategies:
Development services should let you organize your cricketing business plan with the most calculated efforts. There is not limit to the number of functionalities you can incorporate within your application but with some smart sustainability techniques and proper agile implementations, you can avail each and every business potential bit of your application step by step. This lets you conduct your business in organized segments with each bit creating the next step of the ladder in terms of increased audiences.
Clubbed with the latest cross platform development methods, applications can be made authentic to the best in terms of looks and technicality when it comes to an Android or an iOS. This helps you save time and helps accomplish both the iOS and Android demographic simultaneously without compromising any of their individual attributes.

Conclusion:
As one of the top mobile application development company, we at BrainMobi have undertaken several successful endeavors to bring every complex idea into life. Our experiences with sports and games have led us come across various strategies that help optimize your business schedules with our development processes. If you have the idea for a sports app or simply sense value in this domain, then reach out to us at sales@brainmobi.com.

---