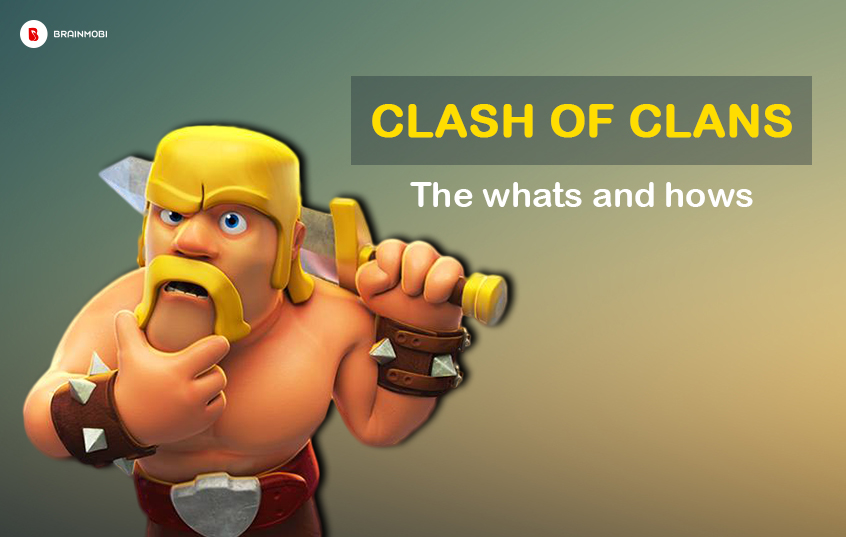 SuperCell is a Mobile Game Development company based in Helsinki, Finland. They are responsible for creating one of the most addictive and sought after games in the mobile game app ecosystem that goes by the name of Clash of Clans. Since its release in 2012 Clash of Clans has went on to generate 2.3 Billion in revenue which makes every SuperCell employee worth around 5 million. This is done with a development team of roughly around 150 and was launched two years after the company's inception. Also to keep in mind the fact that it had already launched 2 moderately successful games before its main product. Keeping the statistics in mind, SuperCell's creation makes it obvious the fact that mobile gaming apps can bring out the best financial models to the interest of an top mobile app development company or investor might want to adopt.
In this blog we shall list down a few vital factors that have massively contributed to the success of the game and might come as a handy bit of knowledge in the construction of your own mobile gaming app
Minimal Gameplay
For any good successful game it is important to give a good ratio of effort to experience on the part of the user. While a console standard first person shooter which is standout in terms of a frame by frame engagement unknowingly requires a good deal of focus and attention. This is possible only for the specific fanbase of dedicated console gamers who can afford to spend at least 2 hours to the game to maintain a certain flow and expect a progressive result.
Gameplay of Clash of Clans mostly includes
some steps in decision making and management

Be done easily in short bursts of 5 to 10 minutes amidst your daily schedule.

This enables a diverse fanbase of college as well as office goers to be a part of the gaming schedule, inadvertently adding to the mass of the important multiplayer pool.  

On the development part, incorporating such a minimal feature saves a lot of time in development compared to any fps or sports game which involves hectic efforts of developing the entire environment.
Patience is Unknowingly The Progress Currency
Every strategy game is based on a good cause and effect principle and Clash of Clans has inserted a good deal of waiting between the two. Clash of Clans has also mastered the art of delivering the uncertain and explosive effect. With such a huge fan base it is evidently clear that the most promising and ground breaking effect of your product actually has the ability to retain a fresh user which in turn is the reason why multiplayer engagements are so abundant. It could also be regarded as an art in preserving your best for the later in turn giving its fan base a time to acquire the taste. Unlike other unsuccessful mobile, pc or console games whose mode of progress is exhausting which might cause the player to lose interest over what lies ahead.
Taking of choosing patience as your barrier of progress, it can have different effects on different fanbases
More mature players shall choose to stay connected as it will be easier for them.

Passionate gamers and mostly the younger fan base as fetched from the case study shall look to break the time barrier.
Clash of Clans has very intelligently added the inapp purchase as the barrier breaker. This way compulsive gamers have the choice to not resist their temptation and guess what, many of them big time causing the game to win big time.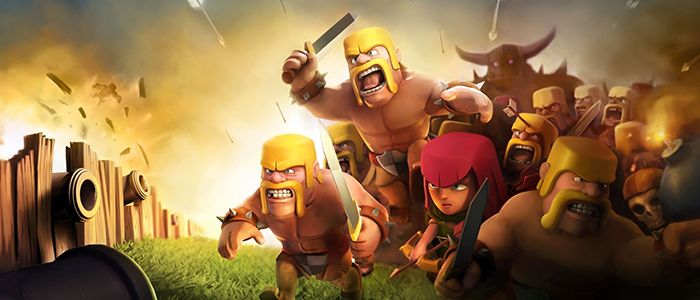 Experience is Amplified and Never The Same
The factor of thrill within the game lies in a conflict between the resources of two players. Somehow the games progress routine has managed to trick in the difference between exploration and progress. There are virtually no wrong decisions anyone can make or phases that compel  a user to make the same effort again and again. This leads to some effortless gameplay and gives the impression of progress rather than facing the monotony of playing the same level.
Certain games are equipped with challenging levels where gamers are tricked into engagement by challenging their skills. This tactic worked when the games were not that abundant. In today's date that too when handheld devices are you target, such a tactic will get your game app uninstalled from the devices at once.
Excellent Multiplayer Connectivity
Another significant factor that adds to the success factor of the game is its excellent community factor that has created a diverse in game experience. Clash of Clans is actually a successful attempt in creating a socializing app besides just a game as players actually look forward to seek out and communicate to other players as well. Besides that the scoring system and display of winners within game universe is systematically divided which gives a fair and square competition space and tempts the winner to reach the next immediate goal. This is another factor of retention.
All this is present for merely the single player mode. Besides just multiplayer human encounters something that once again adds to the experience quotient is the feature of TEAMING UP!!. As the game name might suggest, clans is actually a feature of the game where several gamers join in a group and compete against another similar group. Incase you were to believe that the patience factor is adding just too much, the clans feature at the correct stage comes to your rescue.
Oh and this in turn has given rise to many inclusive events within the game as well!!!!
Besides smart and standout implementations as the one listed above the game doesn't disappoint in other requisites needed for any game.
The Graphics and the isometric design is development friendly and suits the interests of almost any group. The sounds too add very much to the humour quotient and are very attractive to any non player. Combined with a intuitive interface, Clash of Clans is now one of the perfect examples of a game which delivers the best out of the smartest execution.
We at BrainMobi are equipped with all the technology and amount of personnel required to game a sketch like above. As one of the top mobile game app development company and a passionate creator of experiences we would love to dedicate our passion towards the creation of an experience like this. If you have the idea for a mobile application or game app feel free to write to us at sales@brainmobi.com
---