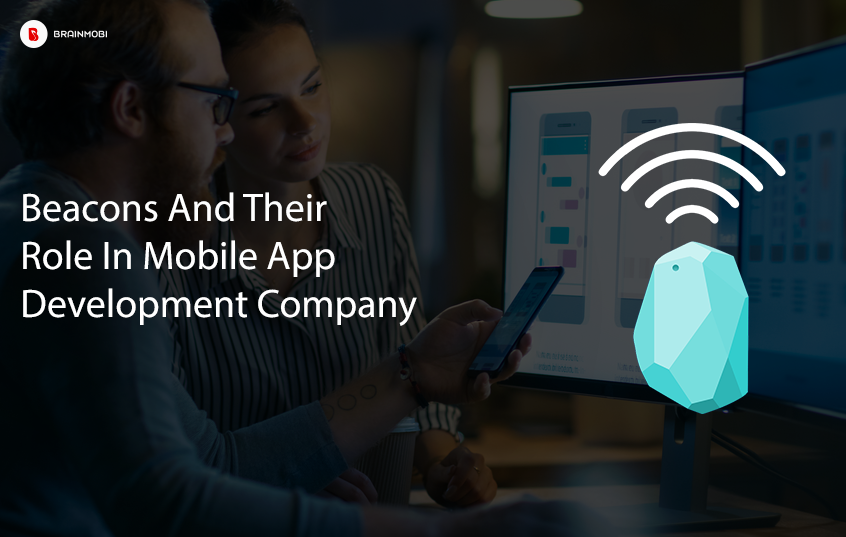 Mostly everyone has heard of beacons or beacon apps, but do we really know how capable this technology is? Most of what we know likely comes from advertisements trying to sell us their products and services. The beacon market is increasing exponentially and there is no doubt in saying that it has gained huge momentum in a very less period of time. In order to understand the beacon app industry, let's dive in to first understand beacons and their role in a mobile app development company.
Bluetooth Low Energy (BLE) devices, also known as "proximity beacons", transmit relevant targeted messages to nearby mobile devices which are in a specified range. Beacon helps in tracking the mobile devices when it comes in its range. In order to understand the endless possibilities with these devices, we first have to understand how it works. These little devices which we call beacons can stick to a wall and can be positioned inside hypermarkets, airports, metro stations, and subways to notify the user via a mobile app. They act as one-way transmitters and uses radio waves to send out an alert of its presence. Estimote, Kontakt, shopBeacon are some of the most commonly accessible beacons available in the market.
Mobile devices are turning into an indispensable part of today's urban and semi-urban lifestyles across the world. As more individuals acquire devices for everyday use, the market for beacon apps would grow in tandem. The increase in population, higher income, and huge awareness towards new and upcoming apps are pushing the market to develop beacon apps. Beacon technology is now being leveraged across an array of industries, from retail outlets to hotels to airports to events in order to provide the perfect blend of digital and physical experiences directly to the customers.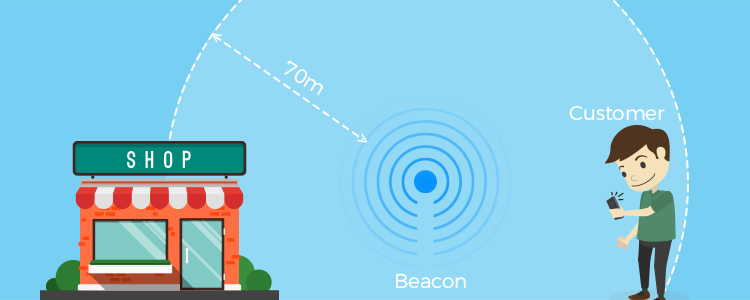 What Apple says about its iBeacon?
It's been almost two years since Apple launched iBeacon, its own beacon format, and kicked off the contextual computing revolution. Apple explains this technology to the consumers as the enabling technology for Apple devices to alert apps or websites (which the user has opted into) when someone approaches or leaves a location. In other words, retail or other stores that have beacons placed can push promotional offers to customers as they come in its range.
To compete the increasing demand for beacon apps, Google also entered the market with its own open source beacon platform called Eddystone. While iBeacon is officially supported by iOS devices only, Eddystone has official support for both iOS and Android. Google believes we are moving towards an app-less future. If that's true, then Eddystone is no doubt the beacon format of the future.
According to Business Wire, the global iBeacon market is set to grow at a CAGR of 200.3% over the period 2014-2019. Riding on this growing trend, leading brands and businesses are leveraging the new technology to not only provide valuable and immersive experiences to customers but also to capture useful and important analytics like frequency of visits, dwell time, loyalty metrics, customer path etc.
Top Industries Using Beacon Technology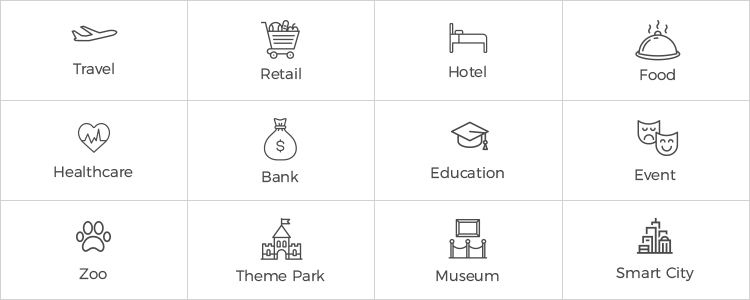 What's there for developers?
Beacon technology has a lot more to discover for mobile and web apps. Several recent developments have sparked the latest boom. Organizations like Google's parent Alphabet Inc. making it feasible for individuals to utilize beacon technology. When there were no beacons, QR codes were used to pass information, but it was inconvenient: pulling out the phone, opening a QR code scanning app, focusing the camera on the code. When a phone discovers the beacon and picks up the identifier, it triggers an app and the action assigned with that beacon. Using beacon technology app creators can send push notifications to users or to constrain them to use location services.
Recently Google launched Nearby Notifications, Android feature which enables contextual discovery. Developers can now integrate an app or website with a BLE beacon or BLE- capable smart device. Android users near that device or beacon will receive a notification that leads to either an app install, a mobile website, or directly to the user's app if it's already installed. This functionality is built into Google Play Services, so you don't need to change your app to start using it.
Some Popular Beacon Apps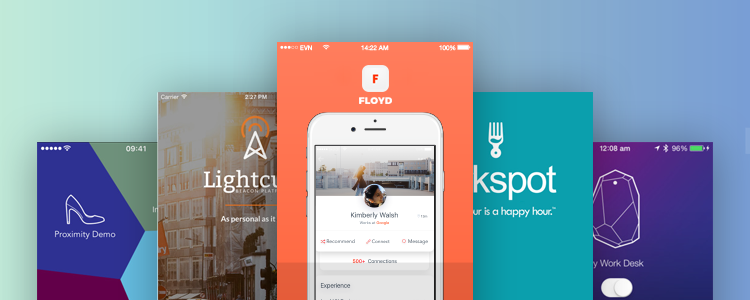 How can BrainMobi help you in developing beacon apps?
BrainMobi offers reliable, scalable and cost-effective app development services. We at BrainMobi help businesses reach their potential in today's fast-changing mobile world. To meet our clients business goals, we are making new technologies available to our clients to help them work smarter and deliver better customer experiences. We've developed our team in a variety of industry verticals to fulfill your needs and develop apps be it IOT, Wearable or Beacon to create groundbreaking experiences.
Have an idea of a next big mobile application? Let us bring it to life! Share it with us to know how much does it cost to convert your app idea into reality. Whether it is a marketplace app or enterprise app, we have expertise and experience in building high-quality iOS and Android apps at a competitive price.
Give us a shout: sales@brainmobi.com
Liked our blog? Share your thoughts in the comments section below and get in touch with like-minded people.
---