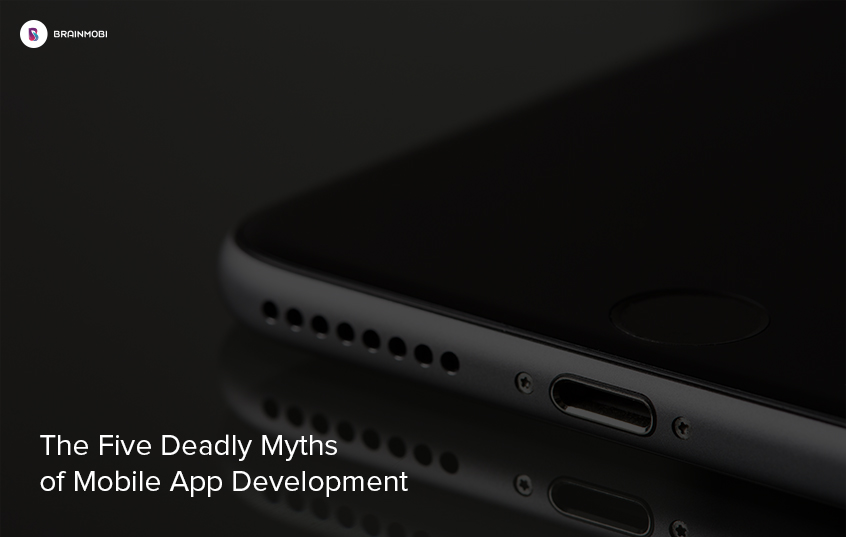 Gone are the days when people used to worry every now and then for routine tasks. Be it personal or professional, mobile apps are everywhere to help millennials every minute & everywhere. Taking the advantage of that fire across mobile users, budding entrepreneurs and business owners are releasing mobile apps to make users become cohesive with the brand. Apparently, Mobile apps have become the epic phenomenon that has influenced almost every horizon in the present and coming time. But with evolving technologies and different standards of user experience, there are a lot of misconceptions around mobile app development which sometimes cost business owners in full swing with huge loss. Here are the top five myths of mobile app development:
Who says a small business doesn't need an app?
Are you a business owner of a small scale of production? Ever wondered how you could multiply your business growth with a mobile app? Get your facts checked if you not in agreement with the ever popular mobile revolution. If your business is yet to go mobile, it's missing out to create a rapidly growing marketing platform. These days many small businesses are undecided whether to develop their own mobile apps or not. To stay ahead of the competition, a mobile app is your weapon to win over the customer and maintain a business relationship to some extent. It will help them reach their marketing goals faster and with greater success.
Focusing on new installs alone will grow your business
There are cases whereby we come across apps that are downloaded only once and are completely forgotten. Bad user experience could be an evil factor to bring down market reputation. Most of the time people tend to forget what are the applications that they have downloaded. It's mandatory to remind users of your app with regular updates and notifications. At BrainMobi, we emphasise equally on quality and quantity. Here, quantity refers to the number of downloads and quality refers to the flawless user experience which would lead to higher conversion rate and better ROI.
Settling down for one platform is sufficient
There are various devices and platforms available in the market. The misconception to rely on one single platform will lead to missing out on a huge user base across other available platforms. It's good when you choose a single platform for screening the idea and observe user feedback, but solely relying on a single platform is a blunder. Consider every popular device and platform to avoid disappointment and any scope of discontinuity in service for your valuable users.
Open-source libs minimize hard work
Just look beyond the mentioned top-10 Tools and Personalization apps – you'll find tens of thousands of app analogues.
The functional core of such apps is usually based upon one of the popular open-source libs, and their development, obviously, didn't take much time or effort. It's a fact that top mobile app developers across the globe rely on such analogues but excellence in work come across with machine and platform perfect coding.
However, who would install a poorly-performing, ugly-designed app analogue, instead of a stylish highly-reliable app by a trustworthy developer, displayed on top of search results?
I wouldn't, would you?
Idea is everything
With countless apps already published, chances are your idea is not entirely unique. Even if you do have a new angle and have a novel idea, it only has the potential to do whatever you plan on making it do. The idea is nothing without the execution.
A lot of budding entrepreneurs across the globe believe that ideas are the key to success. It's a hard truth to bear, but ideas are worthless on their own. What matters is how wonderfully you enhance every minute aspect of mobility into it. The fate of a mobile app also depends on three major factors, which are :
The right timing
The right market
The right place
In other words, successful apps are products that fit their markets and gain user attention at right time.
But product/market fit is about discovery, not the certainty. It's like playing roulette. For example, if Twitter continued building features to support their early audience—status-updaters—they would have missed out on much larger markets.
A well-executed and a well-marketed app have a much greater chance of success.
Above points are only the trailer to a much bigger picture and a long list of misconceptions which further leads to disappointment and mobile phenomenon. Make sure you are not the one blaming the mobile era when you are prone to one such misconception. Discuss your idea with the top mobile app developer and work with the right team of mobile professionals.
---