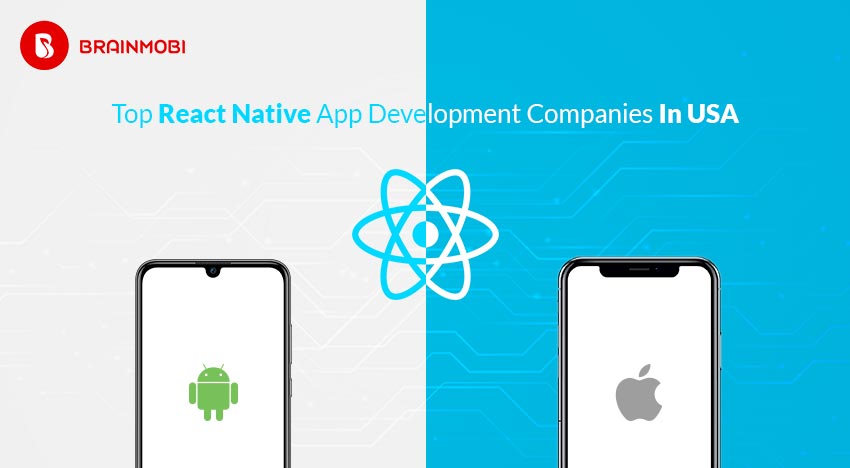 React Native is a highly useful technology when it comes to building cross-platform solutions. USA is a hot breed of tech and you can find plenty of developers but it is always hard to find a reputed react native mobile app development company in USA. We have created a list that can help you find those handful few:
Big Drop Inc
Pricing: $100 – $149/hr
Location: United States
Employees: 50 – 249
Established: 2013
BigDrop Inc is a design and development firm that specializes in delivering bespoke digital solutions for brands of all shapes and sizes and diverse verticals. As judged by the reputation of their clients, they have a really good communication strategy. This helps attain clarity between client and the development team. It is impossible to imagine business running without web as the primary means to run your business. While serving your clients, and communicate your values to the world with their capabilities of being enlisted in the list of react native development company in USA.
Pricing: $25 – $49/hr
Location: United States, India
Employees: 60+
Established: 2016
Brainmobi has been helping companies across various industries optimize their business processes through custom software solutions and development methods. With a well-coordinated team well-coordinated professionals, Brainmobi serves almost all of their customers worldwide regardless of their geographical location, operational domain and specifics of the organization. BrainMobi addresses the various IT needs for all industry verticals, plenty of which are startups to full-scale enterprises operating around various business segments. The successful implementation of the profound expertise that full-cycle custom web app development. This is capable of offering a wide variety of advancements. This can come to the advantage of business trends from all across the globe and services of react native mobile app developers.
ELEKS
Pricing: $25 – $49/hr
Location: Ukraine, United States
Employees: 1,000 – 9,999
Established: 1991
ELEKS has gone forward with helping many teams and clients transform their businesses digitally by providing the best in class expert software engineering and consultancy services.
They are responsible for delivering high tech innovation ranging from Fortune 500 companies to big enterprises. Even technology challengers, by constantly improving the way they work and boosting the value of the brand they create for the modern world using the services of companies using React Native.
The company preaches approx 1,400+ professionals located in the Delivery Centers across Eastern Europe and sales offices in Europe, the US and extending all the way to Japan. They are reputed when it comes to providing their clients with a full range of software services right from development to deployment. Their services include dedicated teams, product development, R&D and technology consulting.
IndiaNIC
Pricing: $25 /hr
Location: India, United States
Employees: 250-300
Established: 2004
Their primary forte is coming up with advanced technological routines best react native App Development company in USA, Custom Web development or even Ecommerce, Enterprise Solutions in accordance with design-led engineering practices. They are responsible for creating some of the best solutions which have received quite a lot of hits in the application development space. They have gone forward with creating industry efficient solutions for the likes of various industry verticals. This is in turn has grabbed the eyes of investors and not just that but also won investment.
Cyber Infrastructure Inc
Pricing: $25 – $49/hr
Location: India, United States
Employees: 250 – 999
Established: 2003
Cyber Infrastructure delivers services that are designed to do nothing but take your business to the next level. It is reputed for reducing the gap between you and the heights of success your organization wishes to achieve.
Empowered by 12+ years of experience especially in the field of IT and Cyber Infrastructure has the right expertise that can help you shape all your technology needs. They have consistently delivered optimal solutions for the wide-ranging global client base ranging of various sizes and kinds. Leverage our rich experience for your unique IT requirements whether it is frontend or backend.
CIS has gone forward to establish itself as one of the leading names in providing exceptional technology solutions and services that have proved consistent. This is in accordnce to compliance with globally recognized standards and latest technology trends that a React Native mobile app development strategy can accommodate. We help a business attain its prime and grow quickly using the kind of solutions they offer.
Intellectsoft:
Pricing: $50-$99/hr
Location: India, United States
Employees: 250 – 999
Established: 2003
The company's Team Extension helps budding enterprises of all kinds to find the right engineers with quality and efficiency. They also have the ability to scale quickly, as well as hire onshore, nearshore, and offshore personnel for the deal. Intellectsoft employs software engineers with niche skills and expertise which help their clients realize advanced more complex solutions.
Intellectsoft helps enterprises with digital transformation by helping them scale custom software solutions, integrate new software, modernize existing legacy systems. Also, they place a solid app portfolio using their sophisticated UI/UX design strategies for their react native app development strategies.
Intellectsoft employs an approach that helps combines custom app development and within their in-house. Low-code mobile app platform in order to deliver solid applications for a wide range of industries more quicker.
Diceus:
Pricing: $25-$49/hr
Location: India, United Arab Emirates
Employees: 50-250
Established: 2009
Diceus helps enterprises and budding startups design and produce new software systems to reach their objectives or modernize their legacy platforms to meet new market demands. They provide end-to-end services starting right from the process of road mapping and ending it all the way to project launch and maintenance. Decius also has a good number of developers who have good knowledge in different development tools. This takes into the account their technology stacks, and various software implementations as well. Their strong analytical and problem-solving skills can help you improvise with the demands of the market.
A dedicated team this top react native mobile app development company in USA, is entirely focused on your project whereas you can also switch to completing the high-level tasks that come with the development processes. They are really quick when it comes to attracting new specialists and managing your project team. A dedicated team model works best if your organization aims to establish a long-term relationship with a client. Following which you feel the need to add more requests, you might need to scale up your project. And then finally, it would urge you to reduce costs on quality assurance and testing.
Syberry Corporation:
Pricing: $25 – $49/hr
Location: United States, Poland
Employees: 250 – 999
Established: 2011
Syberry Corporation is one of the most renowned US-based custom software development and quality assurance company which is headquartered in Austin, TX. Their core values their desire to help customers, and are altogether very transparent when it comes to pricing, strategic communication. Also, the unparalleled quality when it comes to delivery. In the words of several clients, it is a true engineering company and could be the perfect technology partner you have been looking for your business.
As a top React Native Mobile app development company in USA, Syberry is committed to offering their customers an abundance of technical and business expertise. They can achieve great levels of diversity, complexity for web and mobile solutions for any business need.
Kohactive:
Pricing: $100 – $149/hr
Location: United States
Employees: 10 – 49
Established: 2008
Kohactive deals in custom software design and development firm and has over 10 years of experience building business-critical web and mobile solutions. Since their inception in 2008, they have partnered with startups, non-profits, and enterprise organizations across the globe in order to build transformative digital products.
Several partners of the clients who have taken Kohactive services trust Kohactive when it comes to delivering innovative solutions that help drive their business forward. They have the ability to work collaboratively with clients. Their unified goal of maximizing the value of output remains their top priority which helps them become amongst the best react native app development company in USA .
Since its inception in 2008, they have helped several startups, businesses, and enterprises achieve over 250 digital products. In the words of the company, successful projects are more than just design and technology – it's about totally about the people. Through their shared vision and mission, they have helped partners solve their toughest challenges.

West Coast Infotech:
Pricing: < $25/hr
Location: India, United States
Employees: 50 – 249
Established: 2012
West Coast Infotech is an Award Winning Website, Custom Software Development & Digital Marketing services company. They have roundabout 100+ in-house experts when it comes to solving all your digital needs. This also includes Software Development, Web Development, SEO Service, Social Media, Paid Marketing, Adwords Marketing & most importantly Mobile Apps development.
What comes with the 8 Years of experience in Development & Marketing and have certified experts in every of the development area. Their highly affordable and Quality services aim to provide excellence in technologies and applications that are dictated by this business. Besides development, their experts are certified in Google Adwords, Google Analytics, Bing and Hubspot and any other react native mobile app developers.
---