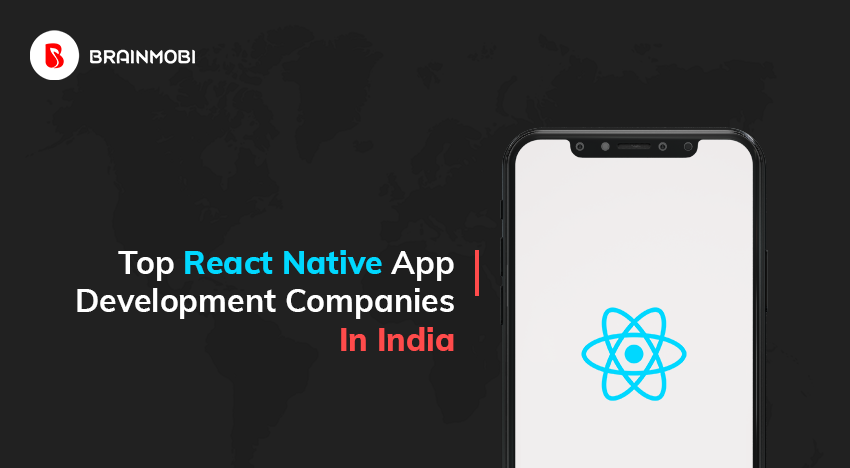 One cannot imagine cross-platform development without react native and with the kind of quality it features, one further cannot imagine mobile development when it comes to targeting the corresponding platforms for the growth of your application. It could be quite tiring to come across quality app developers from a huge pool. As one of the top React Native app development company in India we at BrainMobi have taken the initiative to list out a major few who can deliver value services.
GeekyAnts is well recognized for creating web and mobile applications using Node, React, React Native, Angular, Firebase, GraphQL, and many other technologies. They are always excited to experiment with new technologies and are well recognized for their routines with React Native.
BrainMobi is a web and mobile app design and development company that aims in delivering effective and successful solutions. They are known to deliver to various services such as web development, branding, cloud computing, web design, and mobile app development for various industry verticals.
Inwizards is amongst the most structured organizations and in terms of performance it is well oriented and customer centric organization. Inwizards preach an agile methodology and in order to derive the best sustainable solutions they are prone to bringing changes in the quality of services and business.
CronJ stands as one of the earliest adopters of the cross-development framework and is one of the earliest React native app development companies in the country. CronJ's developers are very competent and persevering when it comes to deployment solutions. They are well versed in the latest technologies when it comes to providing the best services and solutions as and when its called upon.

DigiFutura is a Bangalore based mobile app development company that specializes in building MVPs for startups and has grabbed plenty of attention from investors as well. It is focused on creating compelling user experience design digital experiences and also building topnotch highly scalable web and mobile applications for startups and SME's.

Bacancy boasts a team of 130+ developers with offices in almost 7 countries. Bacancy Technology strives to deliver high performance and value at every stage of the product development which is a part of a great development strategy that enables really accurate testing right from planning to delivery.

Mobiloitte has been in the market since a decade and stands as a full-service mobile and web app development group. Mobiloitte is suitable for early adoption of new technologies proves competent when it comes to staying ahead in the market of trends.

Cabot Technology Solutions is a renowned value-based product engineering IT firm that excels in delivering high value and robust solutions while using state-of-the-art technologies for frontend and backend. Since its inception in 2006, Cabot has delivered close to 500 projects for a diverse range of clients across a number of industry sectors which has led to its expansion of 3 global offices with over 150+ employees.



Cloudseed technologies was founded in 2015 and as a rapidly evolving software development & services company it has expanded its expertise on Cloud, Mobile, IoT Middleware Integration and User Experience which have been translated into various profitable business applications.
GoodWorkLabs is amongst a new-age boutique software lab that delivers cutting-edge products and solutions in the field of mobile and web applications. Since it was established in 2013, its expansion has enabled it to host more than 200 developers along with UI/UX designers.

I hope this list helped you in coming across the fruitful application development companies that can help you achieve your desired results. As one of the top mobile application development company, we at Brainmobi can help you convert your application ideas into reality. If you have the idea for a mobile or web app, feel free to let us know.
---