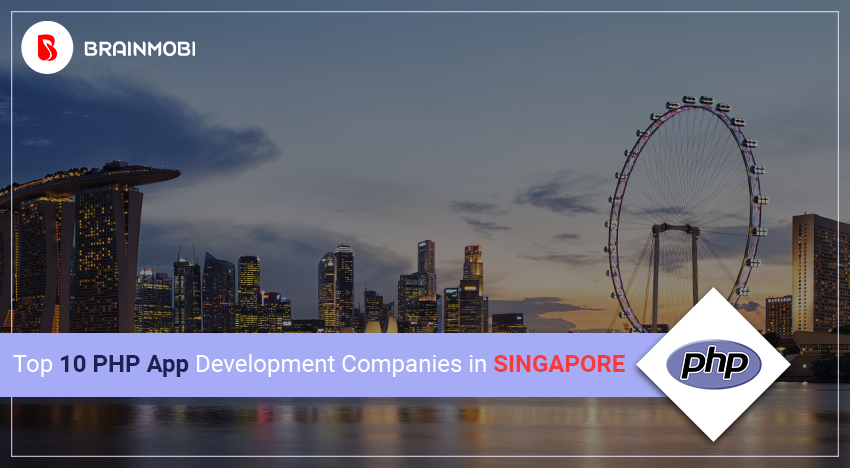 PHP is hot and happening in the quickly evolving tech grounds of Singapore and is a hot bed for application developers as well as enthusiasts who are constantly looking to get new applications developed. It can be difficult in such a scenario to come across the best teams who can help with the development routine so we have hand picked a few probable ones who can help you sort the deal.
Founded: 2015
Employees: 50 – 249
Hourly Rates: $25 – $49
Rocketech is amongst the leading web and mobile app development company that is capable of converting any potential business to digital form for customers belonging to any segment. The team develops IT-products for customers ranging from any level of complexity and provides a full scale of work – starting right from pre-project studies to development to deployment. Be it from designing to developing and then eventually promoting, your idea is destined to become a reality that shall test the trends of time and the challenges that come with it.
Founded: 2016
Employees: 40 – 50
Hourly Rates: $12 – $25
They have a local team of experienced developers and designers capable of fulfilling a global array of technological needs. This means shorter times when it comes to generating leads and better communication alongside faster functionalities to launch in the market. Their immense task force within their technology company comprises of around 50 efficient developers worldwide, with their strengths also lie in planning, UX/UI design, and visual design. This easily makes them one amongst the best web development company.
Founded: 2012
Employees: 10 – 49
Hourly Rates: $100 – $149
With plenty of ingenious designs and extra sharp approach to the programming skills, their in-house army of ever evolving digital architects have conquered a mind blogging 3 markets in less than 6 years, and that doesn't mean they have stopped. They understand every business to its core and bottom line that comes with it, and they have built their experience around building products that scale alongside delivering an online experience that people love. This boils down to the fact that they can help you define, build and accelerate the perfect solution that can accordingly suit your growth strategies for your specific business needs.
Founded: 2010
Employees: 10 – 49
Hourly Rates: $25 – $49
Vinova is dedicated towards helping companies and individuals to meet their IT ideas by providing proficient Web app, Mobile app and Mobile games development services. Vinova has managed to establish a successful brand that can be trusted and constitute a reliable long-term partner for any range of established customers. They are known towards understanding the best inputs of Agile methodology for their development when it comes towards delivering a good product that is in accordance with the needs of any customer.
Founded: 2007
Employees: 10 – 49
Hourly Rates: $50 – $99
Jankosoft is a renowned creative digital agency who is passionate about building amazing digital products and innovating towards the growth of a better digital world. They also specialize in web and mobile app development. They are constantly innovating how different businesses are capable of operating. Their solutions are capable of evolving with any versatile business model of yours and they accurately understand that your demands shall change with time. With this fact in mind every site they develop is easily adaptable and changeable so that it helps them keep up with the business of their clients.
Founded: 2011
Employees: 50 – 249
Hourly Rates: $100 – $149
MING Labs is one of the leading digital business builders with offices in Berlin, Munich, New York City, Shanghai, and Singapore. They are capable of guiding clients when it comes to designing their business segments for the future, ensuring they are leaders in innovative fields which also helps them become leaders of their corresponding markets as well. Their theories for design and deployment come from the symbiotic relationship between design, development and deep insight of the industry. The core ingredients of their successful digital products erupt from Genius design, rigorous development processes, and smart business modeling.
Founded: 2011
Employees: 50 – 249
Hourly Rates: < $25
Hyperlink InfoSystem is an offshore PHP Development company besides also being a custom PHP development Company. They have a good deal of disciplined experienced from the likes of expert PHP developers who are capable of yielding high quality, customized, robust and scalable web-based solutions. They experience of working with high open source technologies include, CMS, e-commerce shopping carts, blogs, community services and also a wide variety of open source modules. Since its inception in 2011, they take comfort in presenting themselves as a leading & growth-oriented web design and development company that gives the best solutions according to your requirements & expectations. They are always keen to constantly develop innovative and effective ways which are intended to help clients meet the changing demands of the eve evolving digital marketplace.
Founded: 2009
Employees: 10 – 49
Hourly Rates: $100 – $149
Ripplewerkz is also a synonym for good design that is capable of solving various different kind of problems. They believe a website should not just be visually impressive but above that it should suit your business and marketing needs, thereby enabling you to meet your customers' demands and at the same time generating more. At the most, a dedicated team puts their heart and soul into each project but Ripplewerkz will put the life of their wives and kids in the risk too if needed, ensuring pin on the floor like detail and high levels of customization and integration for each and every word of the client.
Founded: 2001
Employees: 50 – 249
Hourly Rates: N/A
Established in 2001, Convertium is one of Singapore's most established digital agencies. With their unique focus on User-first thinking and design, they help clients solve business problems and create sustainable value. They combine powerful technologies, stunning visuals, and unique strategies to tell your organization's story while delivering data-driven results.

Founded: 2011
Employees: 2 – 9
Hourly Rates: N/A
Closely Coded not only consider website as a repository of information but also a very effective and powerful marketing tool that can greatly increase the business growth of their various clients. Their close coded websites and intricate details come as closely as possible to the needs of the clients and hence stands as one of the best development companies when it comes to valuable web development services.
As one of the top PHP development company, we at BrainMobi have quite an idea of the kind of tech trends the market of Singapore defines. Hope the above list helps solve your complications otherwise feel free to write to us at sales@brainmobi.com .
---