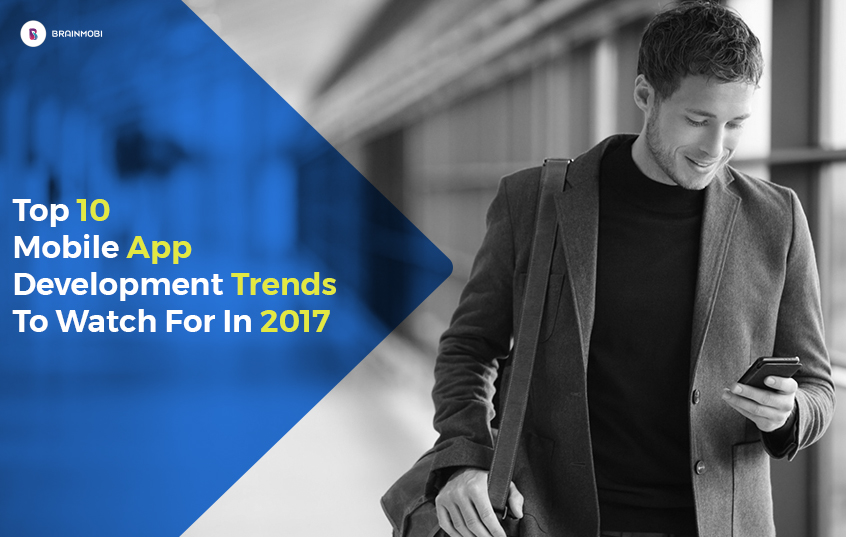 As the mobile app industry keeps on expanding, the year 2017 will see several new advancements in the overall app ecosystem. In our tech-savvy world where every selfie is a fashion statement, adopting new technologies and setting a new trend is no easy task. Whether you are developing native apps for brand leaders, cross platform apps for entrepreneurs or enterprise apps for the Big B's of the industry, you have to be on top of your game.
If you're reading BrainMobi's blog, then you probably have a decent understanding of mobile apps, process of mobile app development and mobile technologies. However, there is probably a good percentage of the BrainMobi's audience that is still confused about the upcoming trends in enterprise mobile app development. Let's have a look on the top 10 mobile application development trends that will be focused upon in 2017.
Conclusion
The year 2016 was touted as the year of mobile apps, the mobile industry has seen tremendous growth in terms of smartphones, technology and investments being made. Everyday a new technology emerges, all with a singular objective – to disrupt the market be it IoT, AR/VR, Wearable, Beacon or Artificial Intelligence. The continuous rise in mobile technologies is opening new doors for developers. To challenge the economy hundreds of new start-ups are emerging at every corner of the city, all with a vision to create next-gen mobile apps.
In conclusion, the future of mobile apps looks bright and challenging. This year, companies will realize that they can no longer live without a strong mobile app development strategy. Apps will do things that they had never done before. Quality will always be a key component while developing mobile apps. App developers and brand leaders will focus on delivering memorable UX for their apps to be the firm choice for every individual, entrepreneurs and enterprises across the globe. There will be a huge demand for proficient mobile app developers that can develop code to support them. So get ready and prepare yourself for the upcoming changes in the app development industry. Want us to design and develop your mobile app, Contact Us or drop us a line at – sales@brainmobi.com
Like our blog? Share your thoughts in the comments section below and get in touch with like-minded people.
---