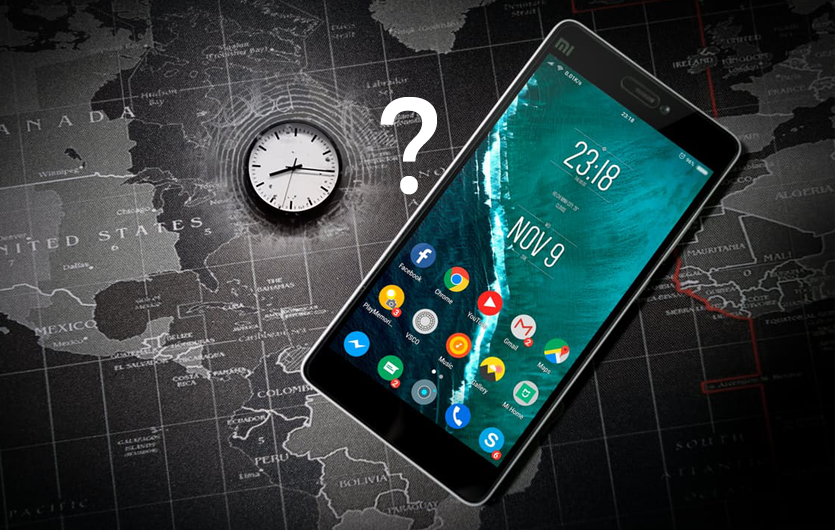 Mobile app development industry has traversed all the barriers and reached the crest as more number of users are turning to smartphones. This transformation has opened new boulevards for the app development business. Enterprises and entrepreneurs are now looking for a trusted mobile app development partner for developing mobile apps of all types based on latest technologies such as IOT, AR, VR, Apple Pay, Smart Watch, Smart TV.
If you are planning to develop your own mobile app or website for business growth and to generate money. All you need is to find the top mobile app developers and consult with them your business or product idea. In today's highly competitive digital market, only a mobile app specifically designed according to your business needs can get you higher profits, increased business revenue and better performance.
The very first question that clients always ask to a development firm is how much time does it take to build an app. Even though agencies worked on different projects and on specific timelines were unable to quote an exact time or cost involved in a project. The build time of an app depends on number of factors, such as:
Type of app
Platform (iOS or Android)
Delivery Phases / Versions
Budget Constraints
Functionality / features to be implemented
Effort and money user want to spend on UI & UX
We know it's not the most appropriate answer, but having a 30 minute chat with a competent development firm will give you a clear understanding of what to expect.
It's impossible to quote an actual timeline as project completion can range from a couple of month to over half a year. To get an ideal timeframe, the client must be aware of what they want – in terms of functionality they want to implement, level of complexity in the app, and most important the developer must be able to understand what exactly the client wants and break down the app into specific deliverables.
Scope of Work (SOW)
This phase covers the overall planning, understanding and documentation of the project, developers to be allocated on the project, technology to be used, estimated timeline and budget constraints. A team of analysts work on a project and breaks down the application into actionable components.
Let's say you want to develop an app like Uber to provide luxury at low-cost. Besides the features that Uber provides you want to integrate some additional features like chat, SOS, additional payment models, advertisements that can increase your revenue by allowing more users to book a cab. These types of application require geo location which can be collection of different entities like city, state, zip code and even latitude and longitude.
In such a case the developer must be aware of your requirements and specifications as these integrations take several months to be implemented properly. Usually we come across clients who wants to develop an app like UBER or OLA in less than 3 months which is practically impossible for any app development firm.
Features
Each and every mobile app coming up these days have some unique features associated with them and are designed for the specific target users – the more number of features are there, the more complex the app will be. There's a very slight difference between a simple and a complex app. Simple app can be a few screen app that has mostly static data and less database. On the other hand complex app can be that has complex database architecture, dynamic data and real time manipulation of data.
Tech savvy leaders, to tell you more about the difference between a simple app and a complex app, let's dive into understand with this quote:
"Walking on a defined structure is like walking on a frozen lake whereas walking on an undefined structure is like walking on water"
A simple app is something where you have a defined set of structure, platform to be used, features to be integrated, wireframes, designs, development methodology, each and everything is freezed before a developer starts working on a project. These kinds of applications require less effort and time to get completed.
If we talk about complex app you are not sure with the constraints like on which platform you want to develop your app, your target market, wireframes, designs and development methodology. If these things are not finalized at the beginning than the developer must be in trouble. So one must have proper understanding of the project which in turn reduces your development cost.
Advanced features take more time to be properly implemented as it requires developers to do some unique coding that results in scalable apps.
User Interface (UI) and User Experience (UX)
"A great product experience starts with UX followed by UI".
UI and UX are one of the important factors in an app that determines how the user is going to interact with the app. Both these elements are very crucial in developing a product and work mutually together.
The role of UX Specialist is very complex, challenging and multifaceted. He is responsible for doing competitor analysis of a project, developing product structure and flow, wireframing and prototyping and coordinating with designers and developers until the execution of a project. His aim is to fulfill client needs and requirement through a process of analysis and iterations which satisfies both sides of relationship.
Unlike UX Specialist, the role of UI Designers is also very strenuous and challenging. User Interface (UI) Designers are much more diverted towards the look and feel of a product, following branding guidelines, creating high quality responsive designs and building interactive interfaces.
Both UI and UX plays an essential role in the success of a product. So depending on the level and complexity in a project, this stage can take several weeks or months.
Beware! If the UX of your product is not good than your app is not going to hit the AppStore or Google Play.

Development
Developing an app is not a difficult task. Whether you are developing for iOS, Android, Windows or for any platform, technically sound and trained professionals are required for the successful execution of a project. All these technologies follow their own design standards and runs on different programming languages like Swift for iOS, Java for Android and so on.
There are various factors that impact mobile app development industry. Complexity in a project and the quality of developers working on a project decides the time required for the development. With all the tools, frameworks, libraries available and required skill set it's hard for a developer to code if there is communication barrier within the team or the client.
Sometimes it also depends on clients, if there are more iterations coming in a project from his side, then also the project gets delayed. To avoid these roadblocks in a project, it will be better if you have a specific document or a mobile application in mind.
So you always need to hire a good developer who can work according to your needs. At BrainMobi, we develop apps that are used and loved by millions. We are committed to the motto of "Creating Next-gen Mobile Solutions" for enterprises and entrepreneurs. We help clients to create cosmic mobile apps.
Hopefully, now you have some idea that how much time does it take to build a mobile app. Connect with our consultants for a free consultation to get an estimate on complexity, time and cost associated with your project.
Have an idea of a great mobile application? Let us bring it to life! Discuss it with BrainMobi:
Give us a shout! – sales@brainmobi.com

---