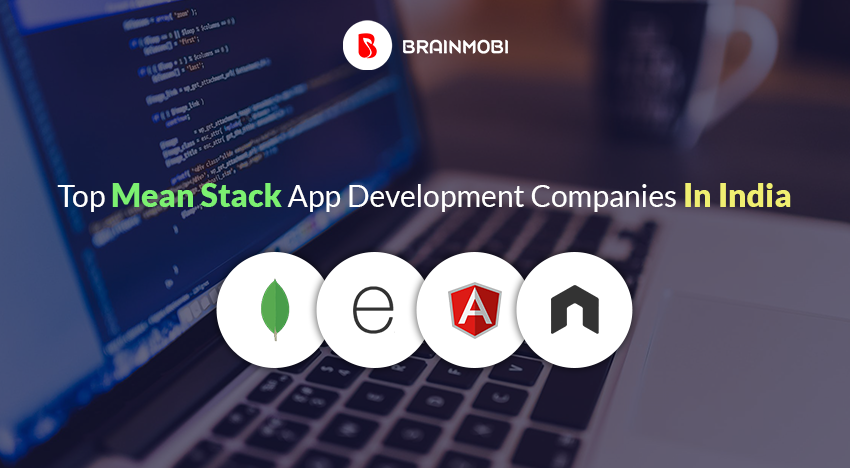 React native is a well-regarded toolkit when it comes to addressing your cross-platform development and is a great option when it comes to reducing your financial and time constraints. Amongst a sea of so many react to native developers, it can be hard to find a good organization with quality services. In such a context we have formulated a list of top mean stack app development company which can cater to your needs.
(hire dedicated fullstack developers)
Pricing: $150 to $199/hr
Employees: 100+
Established: 2014
Countries: US & India

Swenson He is responsible for rendering some of the best mobile and web application backends. The company excels when design and execution are the factors of consideration.The company was founded by two MIT alumni, Nick Swenson, Chao who founded the company in 2014 with the intention of fulfilling organization demands and were given the task of building robust and sophisticated mobile app development regimes. Being a full-blown firm now Swenson He is capable of changing any idea into reality for its clients. Their communication strategies enable to nip any problem in the bud itself.
(hire best full stack software developers)
Pricing: Starting from $16/hr
Employees: 60+
Established: 2016
Country: India, USA, Germany, Qatar

BrainMobi is emerging to be one of the best full stack development services in India when it comes to hire full stack developers. Since its establishment, ValueCoders has went forward satisfy its clients with mobile app-related solutions globally. The company boasts over 2500+ satisfied clients, and this figure quickly increasing thanks to its outstanding services. This company has almost 60+ proficient and dedicated developers. The main purpose of the company is to render sophisticated development services to its clients/ customers or businesses. Moreover, has a method of winning the reputation of winning its clients with extend periods of testing phases.

Pricing: Starting from $12/hr
Employees: 400+
Location: India
Established: 2004
As one of the best full web stack development services in India PixelCrayons was established in 2004, and doesn't make a inches compromise with quality to its clients.The company has earned the respect of several clients thanks to its efficiency and professionalism in the development field. More than that it has had the privilege of having 4800 satisfied customers from 38 countries all across the globe. The company is well aware of the trends in technology market and as per the particular requirements of its clients, it can shape its strategy accordingly.
(one of the best full stack development companies in US)
Pricing: $12/hr
Location: India
Employees: 300+
Established: 2006
Fusion Informatics is one of the most renowned full stack development companies in the US. It is highly reputed for rendering high-tech innovation and automation principles to high-level companies many of which also comprise the Fortune 500 companies, and Fusion Informatics deals with the corresponding technology issues efficiently.
Furthermore, it also enhances the method by which all technological things whose subsequent cloud technology can help make it work in order to make it compatible with the current business trends of the world. This makes its client companies digitally advanced in comparison to its unquestionable expertise in technology consultancy services.
The company comprises of almost 700 passionate workers from delivery centers located in USA, Eastern Europe, and Japan and sales offices in  major cities of Europe.
(best full stack software development Company in India)
Pricing: $60–99/hr
location: India
Employees: 200+
Established: 2005
E2logy is amongst the top full stack development companies in India. It is famous for its expertise for any custom application development.
The company excels in providing services in web applications and websites, enterprise apps, mobile apps, remote cloud support and digital analytics implementation combined with best in class cloud development services. The company is capable of delivering custom web application development services as per the versatile requirements of the clients. It develops mobile apps by using native SDKs of iOS which fulfill android and ios requirements of the corresponding platforms.

Pricing: $12/hr
Location: India
Employees: 120+
Established: 2006
Micro pyramid one of the most renowned full-stack software development companies, and it was founded in 2006 by 2 IIT graduates. This company has been excelling in its full-stack web development services for more than 12 years.
The development team of this company works with the heart and soul to provide web applications and business software services. Fulfilling each and every minor detail is what builds their unique reputation in the market. If quality full-stack developers are what you are looking for then this is the place you are looking for. Its services in the development and design of enterprise-level software services, web applications, and process consulting have grown several applications that shown several integration capabilities and paved the way for till the point of testing and quality assurance.
Pricing: $12/hr
Location: India & USA
Employees: 249+
Established: 2009
Cleverground is a renowned service provider for the consulting and development of mobile and web applications for all popular platforms.
It has designed and developed mobile apps for the iPad, Android operating system, iPhone, and Windows in many fields for its clients.
The company's technology consists of Titanium, Xamarin, iOS, Android, PhoneGap, HTML5, Bootstrap, Java, PHP, Angular JS, Windows Azure, Amazon AWS, and Javascript.
Its web and mobile app experts take pride in having launched more than 200 apps covering all types of industries, from medical care to entertainment.

Pricing: $90–100/hr
Location: India & US
Employees: 220+
Established: 2000
This company was incorporated in 2009 and is in the USA. Technic Solutions Inc. is a highly-reputed company in the development of mobile and web apps. It has become the talk of the world owing to its unquestionable solutions for complicated problems. Its employees give everything they keep to render their clients with the best offering that can be helpful for their business be it from the backdrop of technologies like PHP, .NET, NODE.JS and Python.
It doesn't matter if its client is a newly-established company or a full-blown corporation this company can deal the hell out of anyone and provide excellent solutions. Its combination of excellent services includes innovative marketing strategies, unquestionable branding, web services, and mobile application development solutions which has always been successful in helping clients obtain solutions beyond their expectations.

Pricing: $60–80/hr
Location: India & USA
Employees: 250+
Established: 2008

Endive Software company's commercial services make it one of the best choices for your business application requirements. Its unquestionable within their solutions and they pay the major half of the attention to the company benefit increase and the utmost satisfaction of its customers. Its unparalleled services have put it on the top positions of the market and the company doesn't step back from taking any investment for the betterment of its services and brand. The company's trustworthy result-oriented IT services have always been worthy of praise and have proven helpful to innumerable companies aspiring for success.


(hire top full stack web developers)
Pricing: $100–120/hr
Location: US & India
Employees: 250 to 999
Established: 2006

The excellent services of Algosoft have brought uncountable awards when it comes to the development team of the mobile application, game and design organization. Besides winning several awards the organization has went forward to develop more than 600 apps for newly-established and a few of which belong to Fortune 500 companies. The team strictly follows a fast agile methodology for mobile application development.
On many occasions this company has been regarded as a specialist in iPhone mobile application development and is extremely popular for making end-to-end custom made mobile solutions which makes use of the latest iOS SDK as a seamless native user interface design. Its services primarily include enterprise mobile application development, software product engineering (SPE), customer relationship management (CRM), and also enterprise content management (CMS).
The above list is created to ensure an unbiased view and present the Top 10 Mean Stack Development Companies that are dedicated towards providing best in class cross platform mobile apps

---