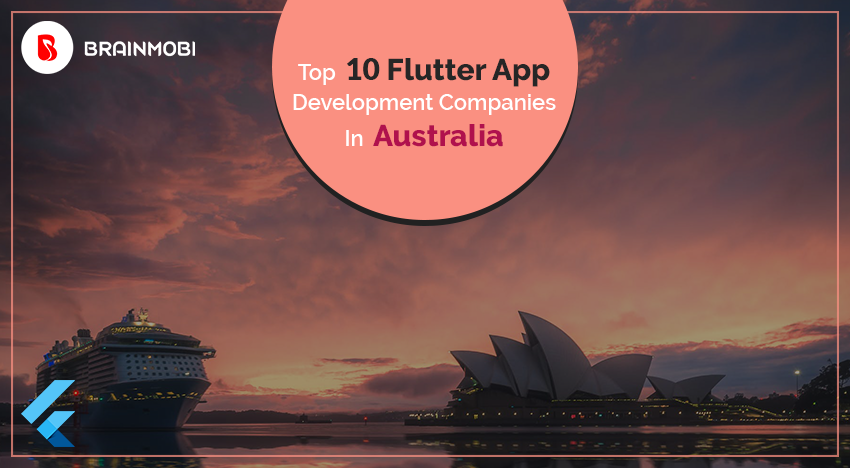 Australia is a quite a hot bed of technology lovers who can help you achieve your technological solutions to the fullest. We have managed a list of some respected few amongst the plenty who can help do the job for you. Flutter application development is in high demand with respect to the ever evolving trends of technology.
Founded: 2011
Employees: 2 – 9
Hourly Rates: N/A
Imagine is a development organization that aims to build awesome answers to real problems. They consider experiencing the stories and passions of their clients a privilege. Since its inception in 2011 with the moto of finding the best methods to solve tough problems was to make them their own and have successfully thrived in that aspect. They deliver projects within specific time and choose not to compromise when it comes to the quality of work & affordable pricing accomplished via efficient routines. Their system of working and communication is smooth which gives you every reason to trust this organization.

Founded: 2016
Employees: 60+
Hourly Rates: $15 – $20
Snappy Apps make high quality mobile applications and crafting perfection app works flawlessly while incorporating all of the features your application might need. They are known for their skills of creating idea into perfection, and if you have the appropriate budget for that idea, they can help make your ideas turn into reality. Their team consists of a very skilled set of developers who have disciplined experience in this field which puts them in the league of most organized & increased mobile app development companies.
Founded: 2002
Employees: 500 – 999
Hourly Rates: $100 – $149
WISDOM is another leading mobile app development company who are known what their strong commitments and promises and also accomplishing them. Their community of developers and designers includes a good number of designers that can add an extra quotient of style to your demands and necessity. They admit to taking tremendous pleasure in their work and fulfilling their commitments
Founded: 2002
Employees: 500 – 999
Hourly Rates: $100 – $149
Dotsquares one of the leading mobile app development companies in Australia. The company applies the thought process of an experienced and professional development team which is at its best when it becomes the deployable version of an unbeatable solution. The existence of this company in the mobile business market is something that helps them bring the best solutions and services the world of tech can witness.
Founded: 2014
Employees: 10 – 49
Hourly Rates: N/A

WorkingMouse is one of the leading mobile app development companies in Brisbane. They are capable of developing applications for their clients and also ensuring that they address problems & other opportunities for the market. For this reason they help their clients workshop their unique idea to go which enables their ideas take wings towards a successful app startup that contributes towards writing their business goals. Their disciplined endeavours and enabled them to devise the best methods towards pottering with and improving their bots.
Founded: 2011
Employees: 2 – 9
Hourly Rates: N/A

CodeFish Studio is amongst the premier mobile app development company in Australia and they truly believe in pushing the limits of current technology way beyond in order to bring it to the benefit of their customers and their users. They also develop mobile apps and web applications, following a structured process that helps brings clarity & value of the intended business to their clients and customers. They live to become the most revered mobile and web app development & Solutions company in the world and standing beside the standards of a world class quality.
Founded: 2011
Employees: 50 – 249
Hourly Rates: $25 – $49

ARKA Softwares is one of the most recognized mobile app & web development companies in the USA, UK as well as Australia due to its creative quotients and state-of-the-art quality services. ARKA Softwares has managed to achieve plenty of established clients accomplished as a result of providing dynamic and outstanding software solutions across the country and all industries from all across the globe. They also provide prominent fantasy app development services. When it comes to understanding all the dynamic aspects and necessity required to implement new functionalities keeping in mind the future requirement of technology and use agile methodologies when it comes to developing a sports mobile app.
Founded: 2008
Employees: 10 – 49
Hourly Rates: $50 – $99
Gridstone is capable of delivering the best mobile application solutions which can help take technologies and corresponding applications to the next edge. They aim to help improve your idea with the latest trends which can help lift the level of interaction with your application for your users/clients that can contribute towards the exponential growth of your Company. All of their projects are placed on a strict time constraint and developed with a strong eye for design and user experience.
Founded: 2011
Employees: 50 – 249
Hourly Rates: < $25
Hyperlink InfoSystem is amongst the top most experienced mobile application development company aimed at providing best development solution for different industry verticals. With a skillful team of app developers, they are concentrated at producing customized solutions for various kinds of business demands. They have a vast disciplined experience when it comes to developing state-of-the-art applications for mobile at a cost-effective price.

Founded: 2013
Employees: 50 – 249
Hourly Rate: $150 – $199/hr

Utility is renowned for crafting custom mobile applications and web software revolving around several innovative partners ranging from startup ventures to Fortune 500 brands. Founded by digital leaders from organizations like Major League Baseball and McCann Erickson, Utility is designed by folks that have been on the other side of the table. Utility comprises of digital product strategists, user experience designers, and top-tier software engineers.
---