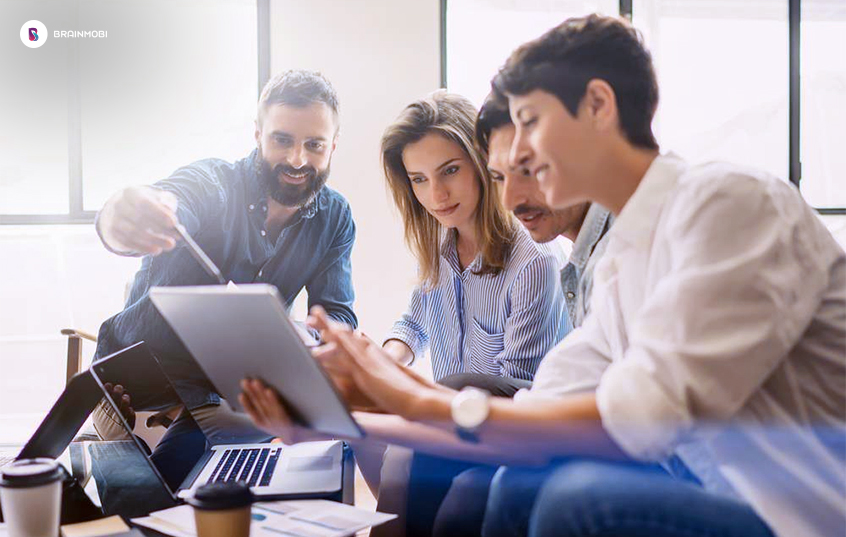 Many of us dream about becoming an Entrepreneur, wear that favorite corporate jacket and rule 40-5o employees. But what it feels like to join among those 49 others as an employee and under the direct guidance of an enthusiastic group of a C-suit crowd. Statistics received from popular surveys states, Maximum startups have been heading by 18-34 years old, average being 20 years. But the whole scenario of startup revolution has been quite deteriorated by poor management practices among an amateur group of newly formed companies. For those who are seeking help fight the downside of startups, this article below defines some guidelines that offer both employee and employer form a better picture of their startup mobile app development venture:
Stay Motivated
Read and understand the startup stories of another well-established setup which was once a startup. These stories will motivate you and guide you to avoid making mistakes that they had encountered during their startup transition. Apart from mistakes, understanding their strategy could give you a hint on how to better your business acumen to fast forward the growth rate.
Know your Competitors
Understand your competitors and what makes them a week or a better team than yours. Gaining that insight empowers your strategy with what not to do. When you are aware of the strength and weakness of your competitors,  it makes your life easy as Entrepreneur to drive innovative streak across your work.
Be open to Opportunities
For a startup venture, every opportunity is a golden opportunity. You never know which leads take you to big-time success and recognition from the entire fraternity. Keep your eyes and ears open to observe right opportunity at the right time. Learn to prioritize your work sometimes but mostly concentrate one thing at a time. This makes you deliver the best and even better than the rest.
Be open to Learning
Seek answers to your questions and drive to be updated to keep the excellence intact in every piece of work you undertake. Post your queries and also keep your resources available to offer help to others in need. That also helps gain different aspect of mobile app development in form of confusions and doubts. This Student like attitude will surely help both employees and employers set their future so bright and stand tall as a renowned name for delivery top-notch mobile app development services.
Make good use of Social Media
Social media is a strong tool and gives Entrepreneur a great opportunity to build a strong bond between both clients and employees. Interactive Facebook group and presence on other social media let both employees and clients gain a well-rounded insight of up and downs in the organization. Social Media like tools also helps Entrepreneurs receive valuable feedback and reviews from clients.
Facebook, Twitter, Instagram, Quora, Google+ and many other social media account help you form better communication channels for both employees and clients.
What makes BrainMobi- A Better Place for Employees?
At BrainMobi, our founding members follow the above golden rules to keep up the flame of excellent mobile app development services rise higher with each passing day. Our team members are bestowed with seminars and meetup on regular basis to motivate them and perform more than expected. We confer BrainMobi employees with multiple opportunities to learn and gain expertise in multiple fields to spread out their wings and fly high as professionals with extensive experience in a list of technologies. Our social presence on Social media portals like Instagram, Twitter, FaceBook, Google Plus, Pinterest, and LinkedIn are updated on regular basis for insight into work culture and what it is being like working at BrainMobi.
Recently we have also shifted to a new and bigger office to help excellence take better turns !!
Drop a line to let us know we could be a help to turn your idea into a popular mobile app: sales@brainmobi.com
---