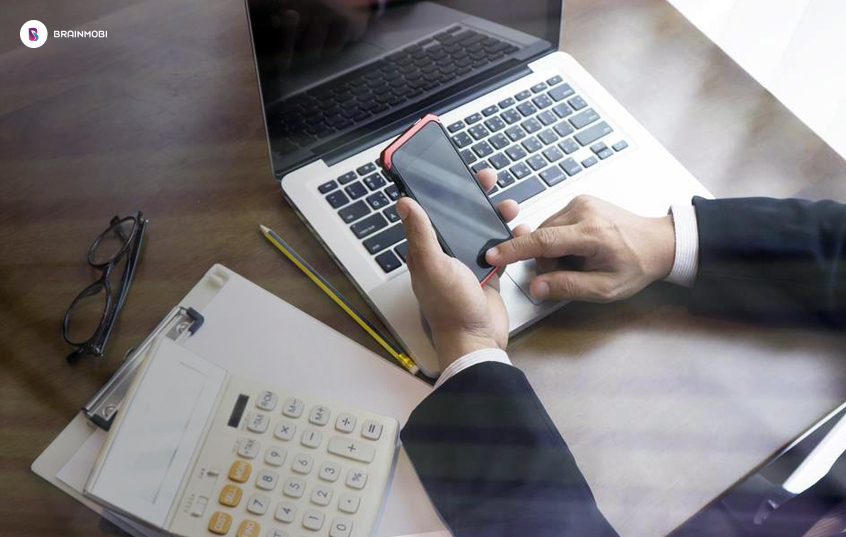 The number of mobile apps doubles every year so is the trend in development technologies. Some development approaches gain worldwide acceptance and leverage high-quality approach in building brand image across domains while few offer nerve wrecking failure. In order to sort the influences into two categories as positive and negative, let's discuss the latest trends in the market that grasped maximum attention while taking the development process to another level
Security: Prime focus
As per Gartner App Security Report 2015, more than 75% apps fail to meet basic security measures. Security is the most important parameter while developing an Enterprise app and has become more important with increased numbers of forgery cases. Nowadays, user clung to mobile solutions which are encrypted against any insecure activities and avoids to take a risk with insecure functionalities. Malicious activities such as selling private information lead to irrecoverable losses along with wastage of time and labour to retain back. Thus, Top enterprise app developers greatly emphasise on security parameters for hassle free interactions and long lasting loyalty.
Data Storage to Cloud
Data is money. Every single person contributes to gigs of data every day that could be used to track market reaction towards a product. Companies buy and sell data for market evolution. In the present scenario, app makers prefer to use Cloud technology in order to reduce the app size and the number of apps with cloud integration will rise more. Many apps are running on million of devices. To accumulate the data for user behaviour and marketing strategy from such huge number of devices, good cloud experts are required to web security around cloud-based data storage mechanism. At BrainMobi, our cloud experts are well versed to row the data successfully while saving lots of space.
Making things smarter: IoT trends
Internet of Things has been trying to poke Entrepreneurs to bring revolutionary streak. Trends and technologies that have influenced user experience to great extend. From Medical to Smart Homes, IoT has been setting trends across many domains that fall in between the line. Consider IoT as one of the driving technologies with approximately 6.4 billion web-connected devices throughout the world by the end of 2016. In order to bring the dramatic impact in the way, new apps are designed and developed, consider IoT as essential components of your project.
Get hold of our IoT developers that have well-defined experience in moulding great user experience to make an app gain good scores. The development of IoT-related apps will continue into 2017 and beyond as more businesses seek to develop new IoT-focused initiatives and projects.
AMP (Accelerated Mobile Pages) is changing Web App Landscape
In AMP, the loading time for web pages is much lesser as compared to the standard web pages. With the use of AMP, the ranking of the web pages improves by a considerable extent.
If your business is reliant on online traffic from mobile web, you need to consider the vital component of user experience i.e. Speed. AMP is one of the ranging technologies used while developing Enterprise mobile apps. Many apps are reaping the benefits of the technology to take care of overall user experience.
Automation
Automation has also engraved lots of milestones that have successfully cropped several remarkable trends across markets. From small industries to big names, many have implemented automation across their projects to follow in full swing. The technology now has overtaken human based communication with chatbots which has added an obtuse change to business interaction. Technologies like IoT has major contribution to mould automation culture across tech-savvy millennials.
Virtual Reality & Augmented Reality
In 2016, AR and VR have hit the market and evolved entertainment and gaming industries with PokemonGo, myNav and iOnRoad. In 2017, the makers are more focused on to move the needle forward and stretch the dominance to other spheres of industries. At BrainMobi, our well-versed developers make sure to eliminate any halt in moulding terrific user experience while using the most raging trends in the market. Virtual reality is one of those jack to mould brand image and offer great user traction for Enterprise mobile solutions. VR devices like Samsung Gear VR and Google Cardboard are gaining immense traction as well.Augmented Reality is a concept wherein the direct, indirect or lives view of the real world environment can be captured, processed and used in various apps. Here the environment elements are enhanced by sensory inputs of mobile or computer devices like sound, video, graphics and GPS data.Although the term Augmented Reality is originated more than 15 years ago, we see it as a new concept as its use with devices like smartphones and tablets has begun to arouse people's interest.
Responsive Designs
Just like web pages, Enterprise mobile apps are also viewed on a myriad of devices. Responsive mobile apps are one of the most common practice to bring out the best of user experience while using the app. The gist of the idea is that web pages can be designed to adapt or respond to the entity that is viewing it. Our website is a good example of responsive design. As the screen width starts to shrink, the layout is adjusted to columns. Also, the navigation changes to better suit the layout and images are adjusted or hidden.
Artificial Intelligence is real now
Artificial Intelligence has reshaped the development process of mobile apps to the greatest extent. From learning to problem-solving, AI has been emerging as great element to bring brilliance across simple functionality in a mobile app. Products like AI Weekly and Google Cloud machine learning are great examples that have raised the standard high for future app makers. To make AI apps accessible to all, app makers are considering user-centric modules for the maximum turnaround.
How to go ahead with Enterprise Apps?
Above ingredients have been in news for moulding great apps across different domains and industries. At BrainMobi, we architect the whole branding strategy through exemplary skill sets and exquisite work experience. Our exposure toward world's sorted out skill sets is worth including in your app for world renowned success. Spontaneous ideas bring out the true colour of success with help of well-planned management skills and business Intelligence. Whatever your requirements, it's a stepping stone to choose a team that is globally accepted for excellent services.
---