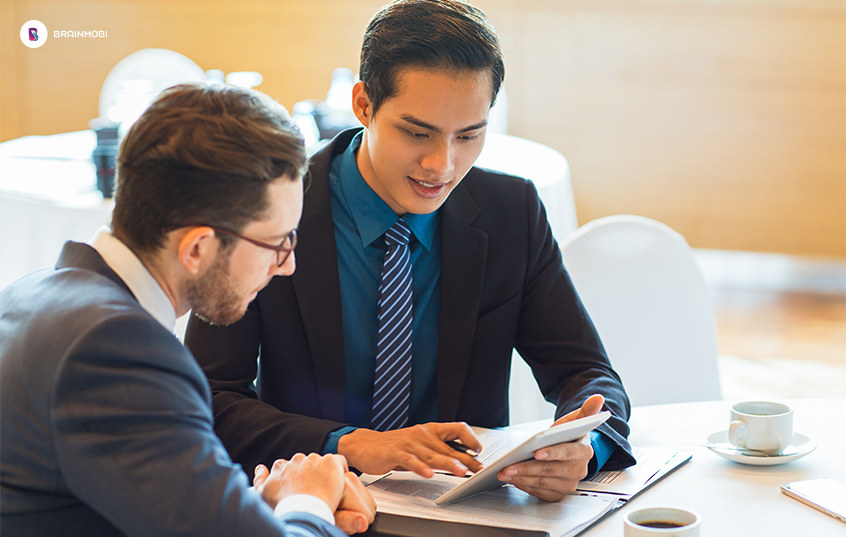 67% of CIOs and IT professionals believe Mobility will impact their businesses as much as or more than the Internet did in the 1990s. Around the world, mobile has revolutionized the way industries doing business today of which the maximum credit goes to Mobility. From branding to visibility, mobile has taken the control over all challenges and deliver the best to uplift business ROI. Mobile apps are the major part of the digital disruption that helps companies match pace with fast-evolving user demands.
Both users and businesses are now all accustomed to using mobile apps for tasks ranging from casual to critical. As the growth of mobile and mobile apps has skyrocketed with demands from every walk of life, the demand for app development companies has also been hurling up to the maximum. As you are here and read through this article so far, it's obvious that you are keen to know how to choose the best mobile app development, partner. Here  are few tips that will help you get hold of the team with what all it takes to mold the best mobile app for you:
After shortlisting the teams that are renowned to develop the similar idea as yours, drop a message or schedule a meetup with developers to understand their understanding of your idea. An ideal team would be the one to build, develop, design and manage your needs to the best within your financial realms. At BrainMobi, we provide a well-designed brochure to give clients a better understanding of our capabilities with a further detailed discussion. Check their expertise to work over required Platform and Technologies. Ask for relevant work of proof to gain confidence in them and your decision to have them onboard to develop your mobile app.
After the discussion, personally, meet the Team Members that will be working on your project. Try to get through their perspective and intake from the discussion which will help them build your requirement. Apart from good technical expertise, there is much more which is required to deliver a successful project, like management skills. Here, Communication Skills come into the scene which could bring wonders to develop your mobile app under decided cost and time.
Their Physical Presence to nearby location offers a better understanding on account of same spoken language, time zone, work culture etc. On the contrary, the team at remote location gives a jitter while building smooth communication flow due to different time zone and work culture.
Quality Maintenance team also needs to be top-notch in their services which accentuates your brand image for offering immaculate services. Discuss your level of quality expectation from the team and gauge how far they could go in maintaining that level. This also holds equal importance for post-maintenance iterations. Get the terms and conditions scrutinized for the better understanding of the whole proposal and match that with your set of the checklist.
Thoroughly evaluate their Cost Estimate and Timeline for a long lasting business relationship and avoid any sour experience during the transition. Kill all the possible scope for confusion and last minute add-ons. Match with your set of decided guidelines without fail to have your mobile app developed without extra expenses and drilling the developers to retain the timeline due to last minute undefined add-ons.
Choose us and we will make sure that you fall short of words to describe your overwhelming experience with our team of mobile experts. We look forward to hear from you and undertake your project to deliver something which brings a smile on millions.
Offcouse !! An Amazing Mobile App.
---