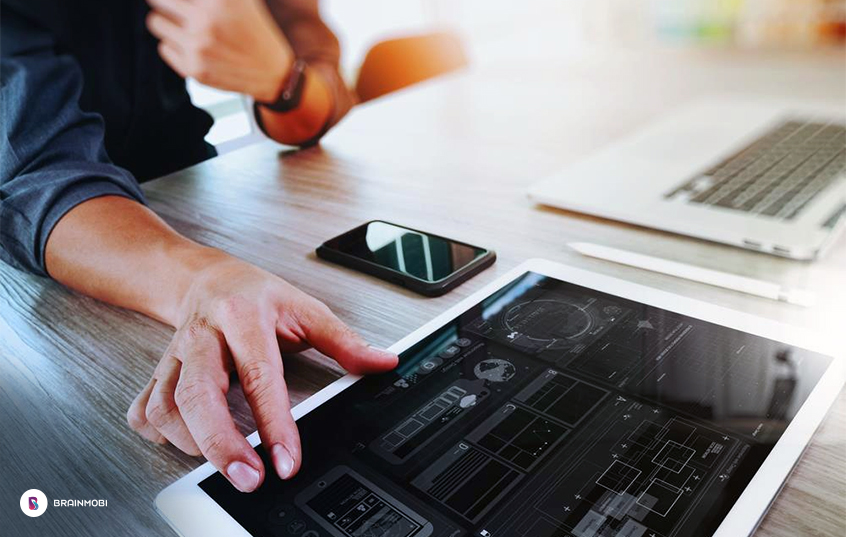 So far, 2017 has been a year of upgradation of mobile apps in terms of user experience integrated with latest technologies. From wearable to IoT, the market of the mobile apps has been witnessing acceptance from users all over the world. Exactly 10 years ago,  Apple has marked the beginning of this era of mobile app ecosystem with the launch of iPhone. With ever growing popularity, now the mobile app revolution has extended to 3 million apps and could toss any sector for their business sector. To understand the advent of mobile apps and how the coming time could evolve the existing mobile app ecosystem, wit more:
Last year Augmented Reality has emerged as a star of technologies with PokemonGo, one of the most downloaded games in the history of Appstore. Wearable technology has also caught fire with the release of new headsets by tech giants like Samsung, Google, Facebook pushing the limits of user experience with Virtual Reality technology. With the release of other wearable gears, both AR and VR are already been discussed as the next frontiers for mobile. Apple, Samsung and a countless number of Asia-based companies have been exploring new horizon with some successful discoveries. AI, Chatbots, and Messaging Apps are also posing as a new form of user interaction with some upgraded features.
To understand how the coming time could offer an evolution to the existing mobile app ecosystem, we have consulted many top mobile app developers to wit more on Growth of Mobile App Development in 2017:
Prominence of Internet of Things
Services of IoT apps are more critical as compared to mobile apps from any other category. With this aspect, IoT based mobile apps will be in dominance in 2017. So far the acceptance ratio and revenue generated both have been on the rise and the trend is expected to stretch at a faster pace. Many sectors including automobile, infrastructure, education, security, and healthcare industries are seeking ways to integrate IoT for business success. No doubt that the implication of IoT across mobile apps will be a great move in 2017 and onwards.
VR and AR Enabled Chats
It won't be wrong to say that as soon as we hear these two concepts the first thing which flashes across our mind is the Pokemon craze that has got everyone crazy in 2017. Seeking the same kind of acceptance, many talented entrepreneurs have dish out their ideas to make people overcome the phenomenon of Pokemon and respond to their app similar to ever popular Pokemon. Be it chat or game, both VR and AR will definitely transform the way we interact with software systems and with each other.
High Demand for Big data apps
Developers are more likely to concentrate on building big data mobile apps that are a perfect balance of user-friendly interfaces and reliability, improved functionality. It won't be wrong to say that soon mobile app will be a combination of IoT, cloud connectivity, and big data processing features.
Growth in GPS based apps
Use of GPS is going to see a new hike after the popularity of Pokemon. The trend set by the most well-known gaming apps has definitely made business owners and talented entrepreneurs rely on the technology to attain similar kind of success. There has already been an increase in the demand for such apps in the market. And it's no surprise that such apps are accepted with open arms in several industries right from automation to IoT. Augmented reality will also be beneficial to 3D game developers to augment the engagement levels of their software.
Advance Hybrid technologies
With more upgraded features, tools like Ionic, AngularJS, PhoneGap, and Cordova seem to offer more inclination toward Hybrid app development. The instant increase in the acceptance level of hybrid tools is due to BYOD i.e. bring your own device practice across enterprises around the globe. It has been predicted that demand for mobile enterprise apps will be about 5 times higher than the combined supply capacity of developers. How the developers are going to tackle this challenge remains to be seen.
This list is endless as every day there is another more important contribution toward evolving the mobile app ecosystem to some degree. Feel free to add your recommendations to the list. the most liked comment will get a chance to have a session with our top mobile app developers who could help you frame a clear picture of how powerful mobile is going to become.
For development related queries, write to us.
---