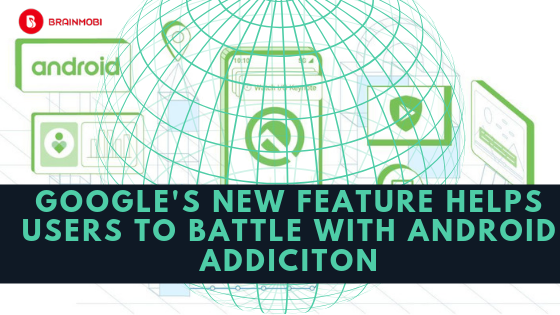 While Apple is selling highly security which keeps your data protected, Facebook is connecting lives from all across the globe, their arch-rival Google, in turn, is educating its users on how to curb phone addiction and using this principle to rival the engagement Facebook and Instagram is causing. With this promising pitch of Google, they have come up with an exciting new functionality called the Focus mode.
What is the Focus Mode?
As a part of its digital health concerns for its users, Google's latest feature the focus mode turns the screen to grayscale if scheduled or even manually turned on. This is designed so that your android device, in the long run, does not become the reason for sleep deprivation of all android users.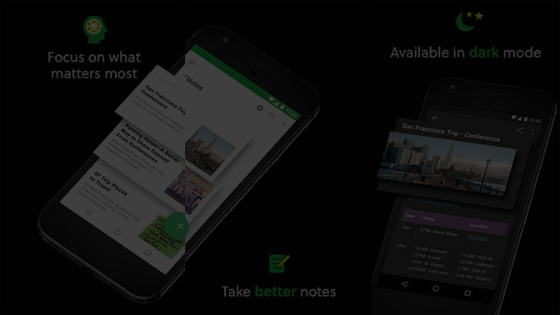 It also helps reducing distraction from any app which you unknowingly might have become addicted to. So if your Focus mode is on, your android application will automatically unpause the apps you are hooked upon and remind you of any other task you are supposed to do.
How effective will it be?
Enabling the focus mode is totally upon the choice of the android user and without your will, the focus mode won't function at all. Which doesn't seem much of functionality because mature users post a certain age are highly unlikely to engage in these apps to the point of compromising their schedule. Yes, if they block the notifications then that can surely help reduce a good amount of distraction but once again mature users even after getting notified are mature enough to figure out if they should interact with their application or not.

The digital well-being plan did incorporate a feature that will notify you of the amount of time you devote to each and every mobile application. Perhaps the drastic amounts of time you spend instagramming should be shown in red and post that android should have a life calculator that shall let you know the amount of years you would have to spend on an application if your overuse habits were to continue.

Impact On Other Rival Companies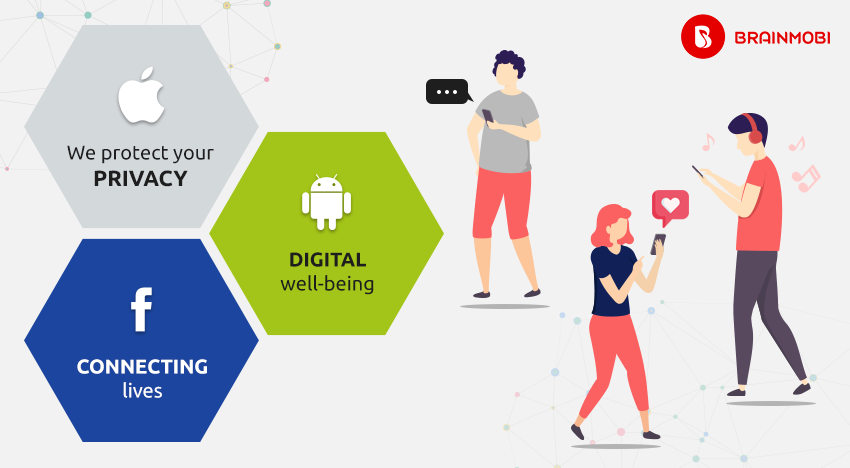 WWDC 19 featured apples latest integration that doesn't let facebook use your cookies for advertising purposes and hence establishes a trust factor with its audiences and detaches them a unit with facebook as well.

[Also Read: Latest Trends in Android App Development]
Google's approach seems however ethical and in no way is trying to disrupt the way in which Facebook conducts business. Nevertheless, it for sure is notifying users of how addictive Facebook and Instagram can be and is avoiding those companies of the vital user time that is crucial for its future growth.
So, How to use Focus Mode for Android?
1. Open Digital Wellbeing app
2. Select Focus Mode on the dashboard
3. Tap the box to the right of each app that you want to disable.

4. Tap Turn on now.
5. All your Paused apps shall be greyed out. Before opening the particular app you shall be notified that focus mode is enabled and you can either select Settings to make changes or tap OK to again enable the disabled app
6. When you feel the need to stop pausing your apps, simply go back into the Focus Mode settings and tap the Turn off now button.
All of these can be considered very healthy executions for the launch of the latest Pixel 4 and Android 10 will be included within Pixel 3A from third September 2019 and all updates shall be a part of the previous Pixel phones as well.
As one of the top android app development company, we at BrainMobi are constantly updated with all the crucial intel and happenings from the world of android and mobile consumers which has a significant impact on the success of your mobile application. Our latest technologies can help you bring the best experience out of the corresponding hardware devices which brings your mobile application under the radar or major tech-heads.

---