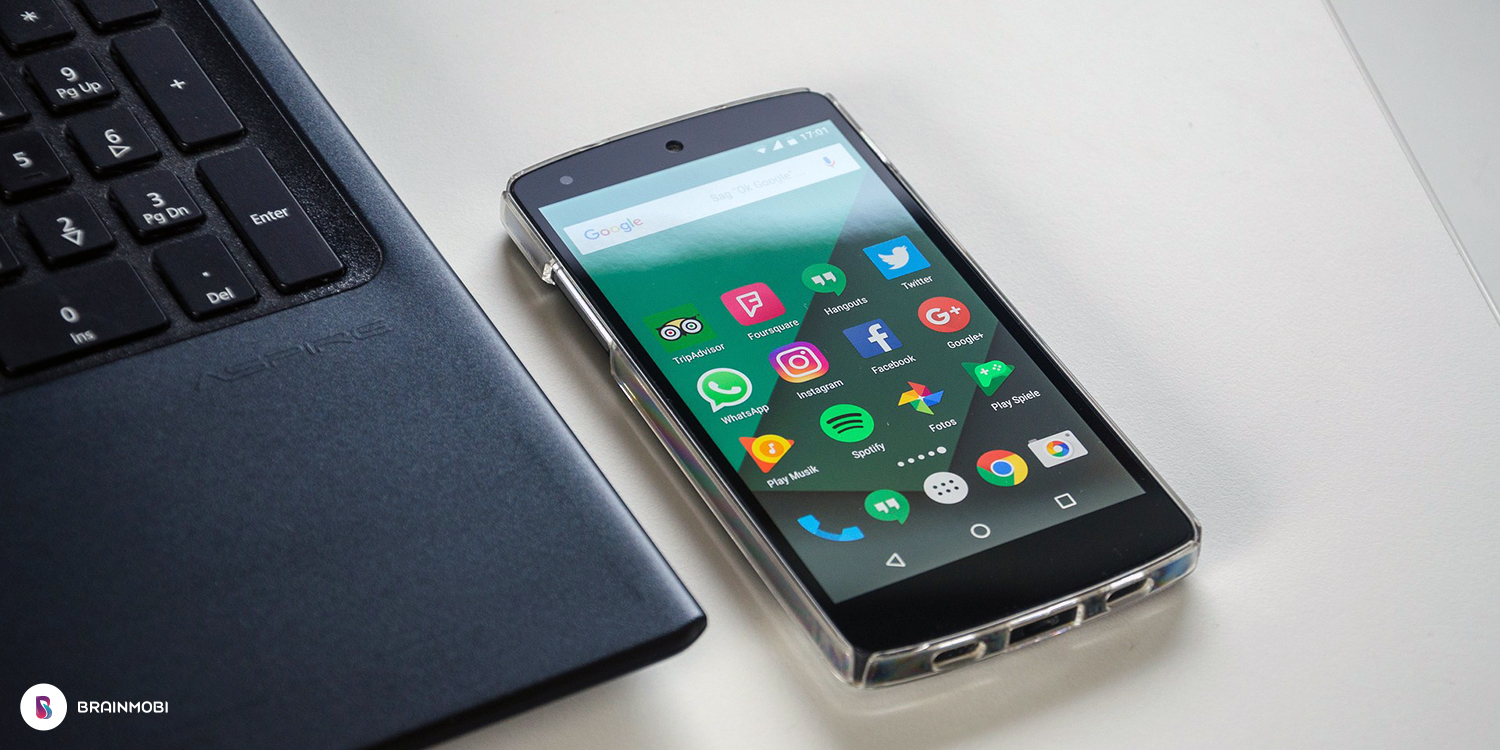 What is the first thing you look when wake up in the morning? Yes ! it's your mobile phone all decked with a bunch of notifications from installed mobile apps. That much power mobile apps hold to make us spent the first 15 minutes of our every day in shuffling through those app notifications. according to TouchPoints report, Adults use their phone for about 264 times a day, including texts and calling and this number increased to 387 for people within the age group of 15-24 which on average sums up to smartphone activity every other minute. This is not something surprising with an ever increasing production rate of mobile devices and mobile apps to run those devices. Nowadays, there are only two platforms which have occupied the whole market in unequal proportion is Android and iOS. Users keep on fluctuating between the two platforms as per their preferences from time to time.
After a thorough research, our team of top mobile app developers have found below trends and related facts that are going to be considered as prominent factors while developing successful mobile apps. In this blog, we have mainly focused Android platform and some of the latest trends of Android mobile app development, listed below:
1. Android Instant Apps
Instant Apps are going to revolutionise the way we use mobile apps with a quick way to access without installing the app on your mobile phone. It will become super easy to use mobile apps instantly like usual web pages. Moreover, you would not e required to download the full version only a part required can be successfully installed. It will surely help in systematically install apps required frequently and one time. Currently, instant apps are available for testing on Android 7.0 Nougat. But soon instant apps will be available to use on Android 4.0 and later. Undoubtedly, instant mobile apps hold a great potential to bring powerful stir across the digital world in terms of user experience and efficiency. 
Related: Top Android App Development Services
2. Android AI-assistant 
Artificial intelligence has been cropping up in many of our mobile apps either in form of chatbots or virtual assistants. However, that's only the tip of the iceberg with much more incredible functionalities waiting to be explored by top mobile app developers and engineers. From shopping to gaming, top app developers are trying hard to bring AI based mobile solution more frequently in usage. Google has also been enhancing the 'search' using machine learning to provide the most relevant results based on previous search queries. Google has been evolving more and more advanced features where a user can experience more of AI based functionalities.
3. Android In-App Payments

Online shopping has already become an integral part of our lives. And why not when Online stores offer a wide range of products at different prices. Plastic money has become equally popular with such hike in online payments. With numerous advantages, it does not seem necessary to explain the advent of online payment across our everyday transactions. To carry out transactions from smallest to crucial in an instant, we all rely on mobile payment apps specially developed for users to make payments from their portal gadgets.
As experts predict, in coming time approximately half of all online transactions will be made through our mobile devices and even wearables like smartwatches. So, m-commerce is entering the golden era with digital money and online payment. Thus, budding entrepreneurs and business owners in order to avoid losing any leads have been continuously seeking ways to bring new online payment methods.
Android Pay is one of the prominent examples which offer more secure and advantages than Google Wallet. The core benefit of Google Pay lies in the ease with which it allows you to pay by simply unlocking your device. To use the functionality, your mobile device should be NFC-compatible and run on version KitKat 4.4 or later. Nowadays, developers have been integrating the functionality across mobile apps with 'Buy with Android Pay' button for hassle free transactions.
4. In-App Search
It is In-App search, another master stroke feature from Google to fascinate Android users with most relevant results when even you are not sure what you are looking for. This feature also helps you to find anything on your phone.  For now, the feature is available to use in popular apps like Gmail, Spotify, and YouTube. But soon this trend will be seen across other promising apps with more advanced capabilities. So, it would be wrong to mark In-App Search as one of the hottest Android app development trends this year.
Conclusion
Above mentioned trends have already been in news for making waves across mobile frenzy millennials and many more breakthrough trends could be seen before 2017 end. It could also lead to confusion in understanding such a diverse and quickly developing IT industry. Our mission at BrainMobi is to help integrate such exemplary functionalities to make the mobile experience worthwhile.
Get in touch with our top Android app developers to help you integrate the best of payment modes and further evolve your business strategy.
---