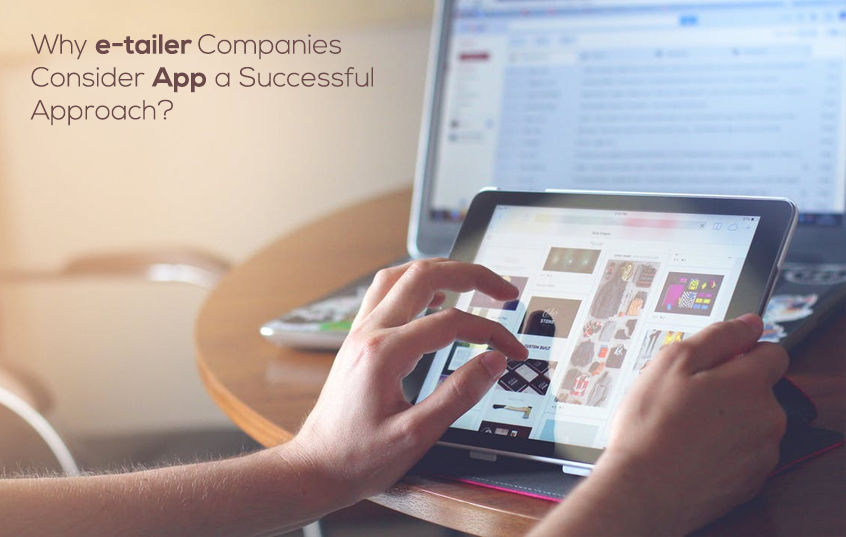 Gone are the days when business developers and app developers had to educate entrepreneurs about the benefits of having a native app. Today, every company wants a native mobile app whether it's a small or a medium sized enterprise so that they can have a better control over the experiences of their audience. Be it retail, travel, transportation, banking, education, food, healthcare, home services, payments — every sector is aggressively wooing users with mobile apps by offering freebies and massive discounts.
Due to the increasing tech-savvy Gen, mobile Apps have become a necessity for every business these days. We are in the era of digitization where 'Mobile is Everything' and the smartphone industry has reached its zenith. A lot of entrepreneurs, business owners, and enterprises are taking up mobile app industry very seriously, due to its huge market size & competitive reach. It helps them to outmaneuver their competitor and tap the growing technology.
According to a recent study by the global consultancy services firm KPMG, the rapid growth of smartphones, internet penetration, increase in urban households, ease of payment, access and the variety that online shopping offers are fuelling the e-commerce sector across the country. At a cumulative average growth rate (CAGR) of 40%, the overall e-commerce market in India is projected to touch $136 billion by 2020 from $18 billion in 2014, with online travel segment alone accounting for about 70% followed by e-tailing, financial services, classified, job searches and matrimony. As one of the fastest-growing markets, e-tailing is expected to grow at 52% CAGR to reach $37 billion by 2020 from $3 billion in 2014.
Companies like Amazon, Flipkart, and Snapdeal have set a benchmark for others in the e-commerce business by going for an app only approach. Brands can easily create a lasting impression on the minds of consumers with the help of immense advertising techniques available in the market – coupons and banner ads, billboards, Facebook promotions, advertising on Twitter and use of ubiquitous social media as a conduit for exclusivity. It is one of the fastest growing sector providing brands to connect with their consumers directly on their mobile phones.
Some other e-tailer that consider app as a successful growth driver are – Ola (transportation), Faasos (food), Grofers (home delivery), PayTm (shopping). According to Fassos CEO, Jaydeep Barman, the company offers a wide spectrum menu for its users which changes based on customers location and their choice of preferences on a real time basis. This is not possible if someone orders from a website. Thus following the footsteps various other companies started building their own mobile apps. We are really excited about the shift of from eCommerce to mobile commerce as companies like Amazon, Flipkart and Snapdeal are leading the way.
5 Reasons Why you Should Build your own mCommerce App
It helps you to create high user engagement and increase ROI.

It helps you to maximize transactions through re-targeting.

Understand your customer's buying behavior, shopping platform, and social behavior.

An App is more comfortable than browsing on phone.

Create a direct marketing channel and build your brand's recognition.
When it comes to app-only strategy, different screen sizes in smartphone help brands in learning how users consume content on different screens. This helps the companies to perform audience intelligence and build their own data analytics and determine the real ROI of a brand campaign with the help of a programmatic platform competencies to serve its customers better.
The best part of having a mobile app is that mobile phone is an extremely personal device i.e. one mobile phone has typically one unique user. This makes the mobile phone a precisely targeted communication channel. I am not saying that a mobile app alone can help you save your business, but it can be a better way of staying closer to your customers. We have seen that users these days are not only using apps for entertainment purposes but for managing their businesses as well. eCommerce companies have also realized that payment is a strategic lever and none of the purchase can happen without having a strong and secure payment gateway. We believe that in future most of the purchases and transactions will be done on the apps. Hence they need an online wallet attached within their app for the ease of transactions. Thus there is an incremental rise in wallet apps too.
In the pace to become one of the fastest growing mCommerce app development company we at BrainMobi, create fully customized mobile applications according to your business needs. We are continuously conducting training sessions for all our resources – our business developers, analysts, designers, and software engineers to focus on this. We develop iOS and Android applications with open code for both eCommerce and Marketplace. Also, we work on the most popular m-commerce platforms like Magento 2, Shopify, Bigcommerce, Woocommerce and more as per client requirements. Still have any query or questions then feel free to contact us at sales@brainmobi.com.
Liked our blog? Share your thoughts in the comments section below and get in touch with like-minded people.
---