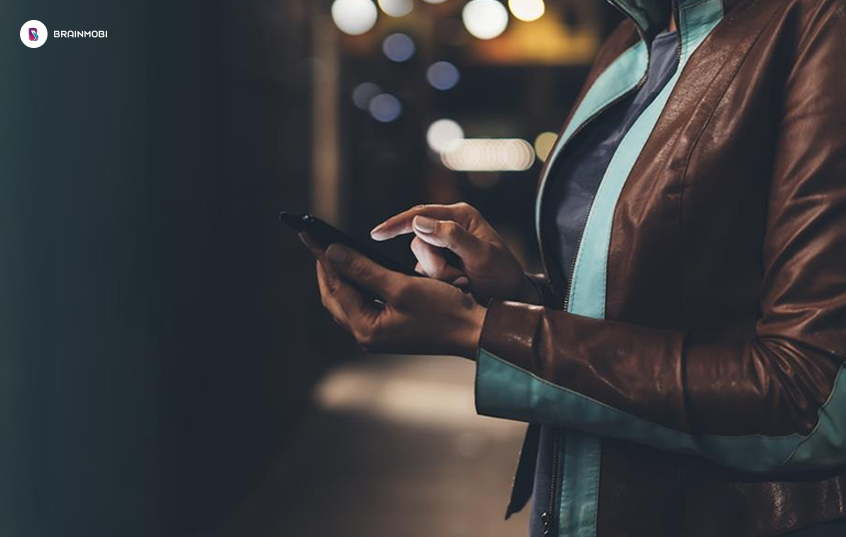 Imagine if suddenly WhatsApp or SnapChat stop working? Your social life would go for a toll without some apps that are an integral part of your life. For office goers, there are a number of taxi apps that they rely on for commuting between places. What if all of them go down in a go? The only thought of it is enough to give you jitter. To build that kind of habit-forming and viral app you need professional developers that are expert in integrating excellent and latest technologies in your app.
At BrainMobi, our team is well versed to develop such apps that become popular and grow with time. From developers to tester to business analyst, our team has maintained a great balance between all set of services that bring applaud and laurel to the client as well as developers. There is a lot that goes behind building a Viral and Habit Forming Mobile App apart from just expert level skillsets. Below are some highlights of the approach that is followed at BrainMobi to build such app that becomes a part of users daily routine:
Exquisite UI/UX
UI/UX plays an important part when we are building a mobile app and target is to make user become habitual of it. There are apps which are designed and built with the same perspective but due to lack of professional assistance, branding of the app goes for a toll due to nuances that ruin the app performance and all the hard work that goes behind transforming an idea into a mobile app.
Advanced Skillset
At BrainMobi, advanced skillset is an alias that is used to define the caliber of the experts in the team. Advanced and latest technology is what the team processes every idea with. From Augmented Reality to Artificial Intelligence, the team has well-versed skills to polish the development process with best of professional expertise. The team has also been into marketing front for building a great Brand and spread the word of awareness about the product across different social channels.
Easy User Onboarding
User Onboarding gives an impression about how the whole app has been designed. Easy and user-centric registration along with precise touch-up guide gives the user an overwhelming experience. With that overwhelming experience, user spread good words of appreciation across other channels that adds up to user attention and retention. At BrainMobi, our team of designers and developers lay extra emphasis on user onboarding which further leads to better understanding of the app.
Utilize the Power Of Social Media
Social Media is such a powerful tool and integrating it across your app gives a new hike to business when building a mobile app. Instagram, Facebook, Twitter, LinkedIn, Pinterest etc are some of the most the most popular social media portals that need your attention. Integrate your app with these social media portals give you a chance to distribute your app in massive percentage.
Find Trigger Moments
Make your app all filled with a great emotional value that urges users to share an overwhelming experience with loved ones. Apart from great functionality, an app that has some emotional touch up with the users leave them with a no option but to share their experience which in turn hikes the social presence of your app to many folds. Follow other popular strategy and campaigns to drive traffic in better percentage.
Above points are some features of apps that are developed at BrainMobi. Our team shares a set of other sorted out activities that help budding entrepreneurs gain niche over competitors that are well established in the market. Request a free quote and let us help you deliver the best of mobile experience that leads to better ROI and growth rate.
Drop a line: sales@brainmobi.com
---