Top Beacon App Development Company
Various sectors have been using latest cutting edge technologies to revolutionise the world of advertising and merchandising. A beacon also known as Bluetooth Low Energy devices is a small piece of hardware attached to a wall - that uses battery, low energy bluetooth connections to transmit messages and information to mobile devices within the range of 300 meters. According to a survey it has been found that around 254 shopping complexes in USA started implementing the beacon technology to increase their ROI.
With easy to install feature, beacon technology has now developed a remarkable hold across various sectors and promises to diversify great opportunities for various sectors in coming future.
Why choose Beacon technology?
Beacons are one way transmitters that help build better customer engagement in ways that lead to better customer retention. Multiple beacons can be placed around an area to target incoming devices with a message or alert. Beacons can also be installed inside a store or open area to analyse user activity and thus enhance marketing strategies. Low in cost, BLE installations are easy, simple and effective to cover huge number of devices covered under the range. For instance, Gimbal Proximity Beacons cost between $5 and $30. Lets see how BrainMobi, one of the top app development company can lead your way to success with Beacon Technology.
Top Industries Using Beacon Technology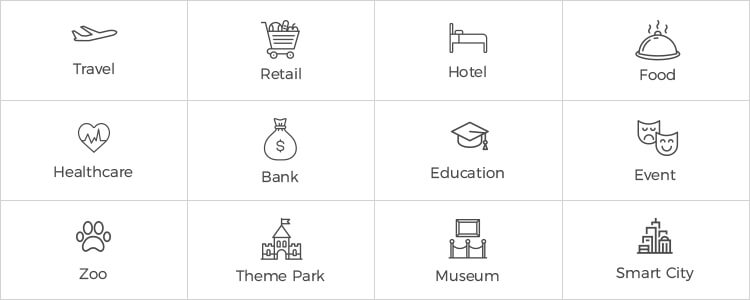 Why Choose BrainMobi as your Beacon

App Development partner?

At Brainmobi, our goal is to develop and integrate apps with features that help increase customer engagement and, thus, sales and loyalty for clients. Our constant emphasis towards innovation as a top beacon app development company fuels excellent user experience that leads to unmatched success and growth. Our team of top beacon app developers develop smart and beautiful mobile applications compatible with iBeacons technologies all over the world!