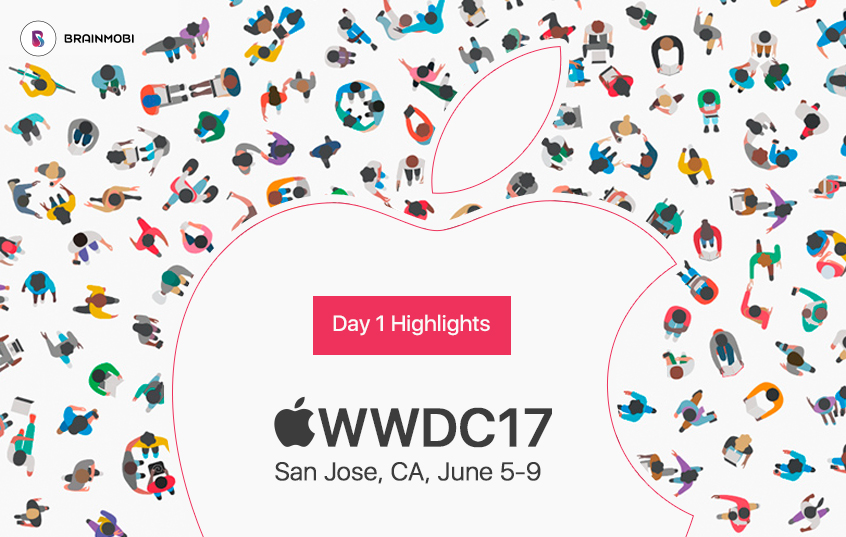 In case you missed out, here are ten important updates about the first day of Apple WWDC 2017 that you absolutely must know:
Amazon Prime Video would be available in tvOS. So you can watch your favorite Amazon Prime Video shows seamlessly on your Apple TVs.
WatchOs 4 has been released smarter than ever with many faces for you to play around with. Every app has been tailored to provide you a better experience.
MacOS High Sierra has been released with features such as AutoPlay Blocking, and Intelligent Tracking Prevention in Safari, as well as a multitude of important tweaks in many of the applications you use daily. Apple File System would be the new default file system for High Sierra. MetalVR would also be available for it.
iMac is faster than ever with Intel Kaby Lake processors running at a frequency of upto 4.2 GHz with twice the memory support it previously did.
MacBook also got a performance upgrade and is now running at a frequency of up to 1.3 GHz on Core i7, with up to 50 percent faster SSD, and up to twice the memory support it previously did. Weighing just about two pounds and measuring 13.1mm thin, MacBook is now the thinnest and lightest notebook for on-the-go computing.
MacBook Pro saw a similar upgrade with the 13-inch variant clocking at up to 3.5 GHz  on Core i7, and the 13-inch variant clocking at up to 3.1 GHz on the same processor.
MacBook Air now comes with a 1.8  GHz processor
iOS 11 has rolled out with better messaging, payment, an improved Siri(it even has a translation feature!!!), camera, photos app, and an all new control center having everything in a single page for better accessibility.
The new iPad Pro is bigger and better. With 120 Hz screen refresh rate and loads of other features, it the obvious choice for all customers.
HomePod has been released which is here to "reinvent home music". It is just under 7 inches tall, covered in a seamless 3D mesh fabric with incredible acoustic properties. Having 7 tweeters at the bottom, each tweeter having its own driver, and a 4 inch woofer this little device is really reinventing home music.
Did our blog help you? Let us know in the comments section below.
---