Once in a year, Apple gathers thousands of top business entrepreneurs, software developers, popular news channels and journalists to show the world on what technologies company has been working, from past so many months and years. Apple always does something unique and change the way how people design, develop and interact with the technology.
June 5 – 9 2017, will be those remarkable days.
World Wide Developers Conference (WWDC) is Apple's annual event that brings highlight to new hardware and software that are yet to get released in the market. It is a conference held annually in California by Apple Inc. More than 5000 top mobile app developers from around the world are expected to attend this year's 28th Apple Worldwide Developers Conference. This year WWDC has been gathering tons of rumors and speculations about What to Expect from Apple this year. So, what will they announce? The long-rumored iPhone 8, iOS 11 to macOS 10.13. What about the supposed overhaul of tvOS 11 and watchOS 11? Tune in with BrainMobi to find out.
Shashank Mehrotra and Shrestha Tripathi will be bringing back up-to-the-second news from the keynote, which is scheduled to start on June 5. We will kick start by sharing back key note speeches, event photos and more. Get all the details to make sure your week goes smoothly. So tune in early.
WHAT TO EXPECT FROM APPLE THIS YEAR?
This year, Apple is expected to start the event with the announcement of new versions of iOS, tvOS, macOS and watch OS and last but not the least the new iPhone 8. In this article we have compiled all the rumors that we have heard about, that could potentially debut at the event to give WWDC readers an idea of what to expect from Apple this year.
iPhone 8
On its 10th anniversary of iPhone, Apple is scheduled to change the rumors into reality with the launch of new iPhone 8 and it's shaping up to be a big update. Rumors so far include that the new iPhone will have wireless charging, improved waterproofing, facial recognition, OLED and 4K display, glass body, and faster A12 processor. Apple can also bring back the revolution in smartphones by launching edge to edge display in iPhone 8. As per the sources, Apple is working on 10 different prototypes. So it's very hard to quote what we are going to experience in the next year.
According to a report by Apple analyst KGI Ming-Chi Kuo, it's very hard to get iPhone 8 until the end of 2018. This is because of the delay in mass production, availability of upgraded components, and various custom orders that Apple has received from its lovers. Due to the delay in production of iPhone 8, sources also say that Apple is preparing to launch iPhone 7s and 7s+.
iOS 11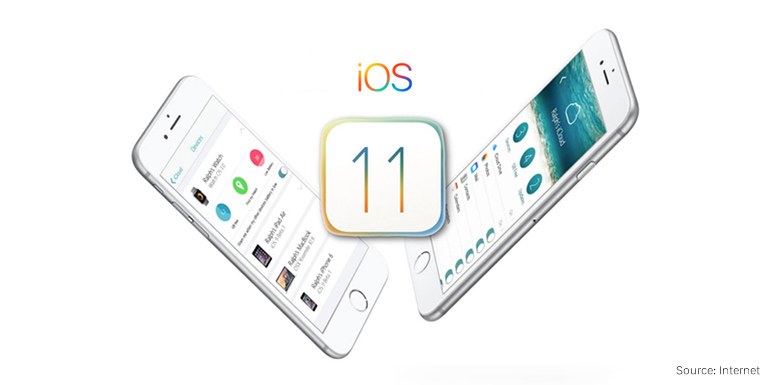 iOS 11 is set to be previewed at this year's Worldwide Developers Conference, which is scheduled to take place from June 5 to June 9 at McEnery Convention Center, San Jose, California. Apple's operating system for iPhone's has gone largely without design changes since 2013, but this year we are expecting some design tweaks in iOS 11 to update the look and feel of iPhone.
Well, we do not have much information, but we've heard some tantalizing details about the new iOS 11. This time Apple is planning to introduce Siri iCloud integration, contextual learning and group FaceTime competing Skype. The new iOS 11 will allow users to start multi-person calls (up to to 5 people) through a group conversation in iMessage. iOS 11 is also rumored to introduce a new video focused social networking app.
macOS 10.13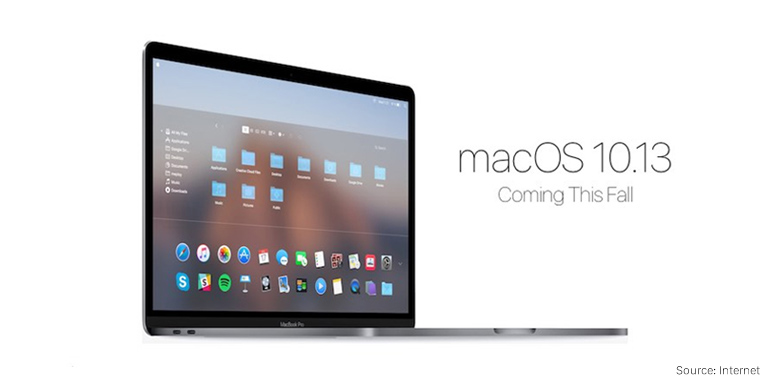 Each year at WWDC, Apple unveils a new version of its macOS making it available for the entire mac lovers. It has always given a sneak peek into its next Mac OS version at WWDC every year. This year Apple is expected to launch a follow-up for macOS Sierra 10.12.24 later this year at WWDC 2017. As the name is concerned, currently we do not have any rumors about what will be the name of new macOS as Apple has stopped naming its operating systems. But we are still trying to decode the name. It has been rumored that the new name can start with the letter "M".
tvOS 11 and watchOS 4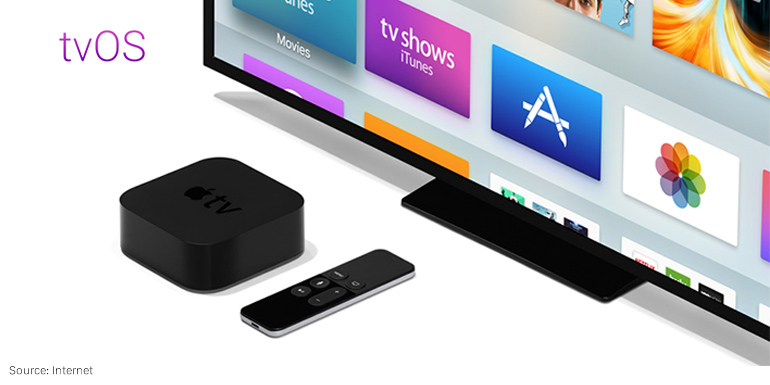 There are rumors that Apple could possibly introduce new versions of tvOS 11 and watchOS 4 later this year at WWDC. New rumors around tvOS 11 include multi-user feature, version upgrades and account switching. The new account switching feature would allow users to access their own Apple Music libraries, iCloud Photo Libraries, and maybe even Home screen layouts. Currently, you can't allow any of your friend to make a call or browse the internet without giving them full access to your phone. Thus, Apple is also planning to launch account switching feature for its iPhone lovers so that you can easily share your phone with your friends and family.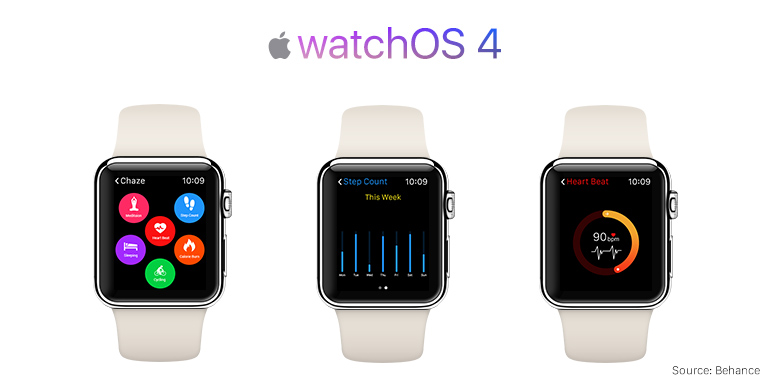 Apple's watchOS 3 has bundled with a lot of new features and improvements to Apple Watch while the successor is coupled to have more advanced features. Let's take a look at the new rumors that would tell us what's next for watchOS 4? News bands and case finishes, built-in sleep tracking to monitor your movement, built-in FaceTime camera for video calling, upgraded heart rate app, and improved music and audio controls. Since Apple is planning to introduce watchOS 4 this year in June at WWDC 2017. This means that we can see the new look of our watchOS 4 in June 2017.
Following the conclusion, Apple is likely to provide iOS 11, macOS 10.13, tvOS and watchOS to it's developers, giving them time to adapt their apps and take advantage of new and updated features. Developers will also be able to download the software before it's being available to the general public. BrainMobi will continue to share up-to-the-second news of WWDC 2017 from the keynote on our social media – Facebook and Twitter accounts. The highlights of World Wide Developers Conference (WWDC) 2017, will be shared in our upcoming blog posts.
So stay tuned with BrainMobi – leading iOS App Development Company.
---