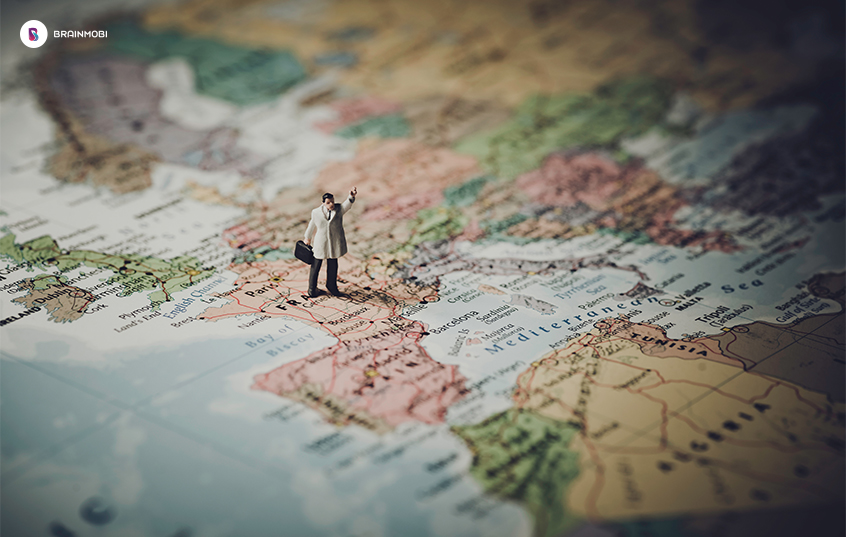 Travel and tourism is an industry which never dies. Everyone needs to travel, if not on a vacation, then probably it is their daily commute to their workplace, but they have to travel. Considering only the tourism industry, the tourism industry doesn't see huge losses even in the times of economic crisis. And it is probably this aspect of the industry that might have attracted you as a travel agent.
Sales are important for the growth of just about any business. As a travel agent, sales is just as important for you as it is for any other business. Doesn't everyone love to sell more? But do all of us put in all the required efforts to get more sales? You need to walk that extra mile to get those sales you seek. While it seems like a daunting task, with clever work, this isn't remotely as difficult as it initially seems to be.
So how do you get more sales? Here's how:
Go Mobile
Most probably you have a mobile app for your travel business. In case you don't, find the right mobile app development company to build your app because your mobile app would be the most valuable resource that you have that would help you in increasing your sales. Studies have shown that about half of the total mobile sales in some categories are the in-app sales. You can imagine how important a mobile app is to you as a travel agent just by thinking about the fact that it is the 7th most downloaded category of mobile apps.
Be More Customer Centric
If you focus on improving their experience, not only would they consider your services every time they are in need of them, but would also let their friends and acquaintances know about your services, thus leading to more sales. This can be done easily with the help of your mobile app. As your app is used, it generates data. This data is readily available to you and you can analyze it to find trends in it. These trends would help you learn more about your customers, thus enabling you to make better and more informed decisions leading to more customer satisfaction.
Keep Your Audience Engaged
The more successful you are in keeping your audience engaged, the better are your chances of increasing sales. If you keep the audience regularly updated about your offers and services, you would end up with a greater possibility of them remembering you. For example, consider a situation wherein a customer gets to know about a week long holiday that came up suddenly for some reason. In this case, if the customer got a notification from you on that day or a few days before and after that day, the customer might think of traveling. Guess what that did? It increased your sales. Thus, for increasing sales, try to keep your audience engaged as much as you can.
Use Geolocation
Geolocation is one of the most appealing features of just about any mobile app pertaining to the travel industry. As a travel agent, you should make sure that your mobile app has geolocation.
BrainMobi is a leading travel app development company. With an ace team of top travel app developers having a keen interest in staying updated about the latest advancements in the travel industry, the travel apps that we make are innovative and state-of-the-art. Contact us at sales@brainmobi.com to know how we can help your travel business.
Hope you found the blog useful. Let us know what problems you face as a travel agent trying to get more sales in the comments below!
---