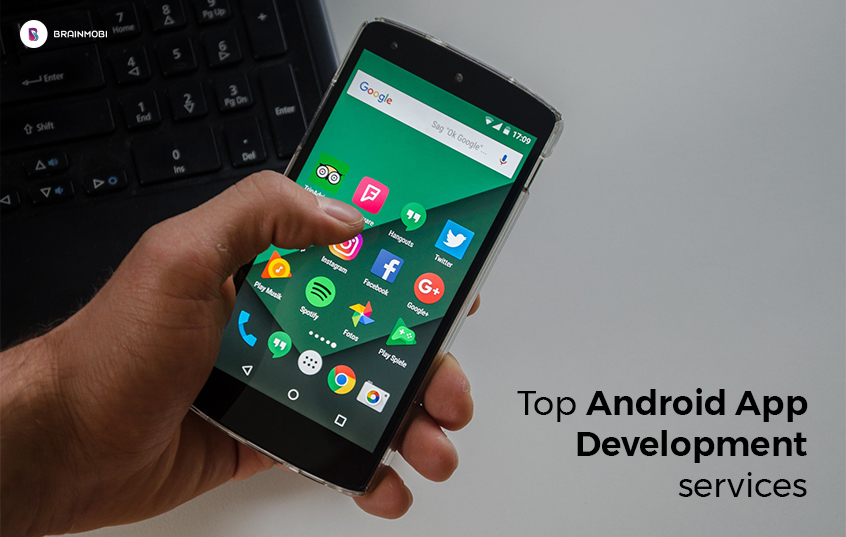 With every passing day, we are becoming more and more reliant on mobile apps of which Android platform shares a major percentage. According to latest figures from Statista, Google play store is the proud residence of the highest number of mobile apps as compared to other platforms, which of course makes you even more conscious to choose Android platform for your app launch. No wonders you already have an app idea but not sure where to start from. Well !! It is as normal as having anxiety attacks before examination results and almost happens with every business owner and budding entrepreneur. To sort this specific problem of how to start from scratch, we will highlight some strong points to chose BrainMobi as your development partner. BrainMobi is one of the top Android App Development company that is a renowned name in the market to render exemplary Android app development services. The team of top Android developers will not help you seek solutions to turn your idea into an Android app but also renovates the basis of success strategy to another standard.
Founded in 2016, BrainMobi is a leading Mobile app development company based in Noida, India. With 80+ mobile experts, the company has gained overwhelming response for its work in the field of mobile app development for a various range of devices and platforms. Below is a sorted set of services that the team of BrainMobi offers to evolve an idea into an Android app:
OUR SERVICES
Android App UX / UI Design
Native & Hybrid App Development
Android App Programming
Android OS Customization
Samsung Knox Implementation
Android Widget Development Services
Android Launchers App Development
App Testing for flawless Performance
App Redesigning
App Support & Maintenance
From design to marketing, BrainMobi is one stop shop to seek top Android app development services from certified and highly experienced Android experts. Above services are offered as a complete package to build an idea from scratch till the app is successfully uploaded in Google PlayStore. Also, apart from undertaking a project as a whole, our team never miss out a chance to chisel a required set of services. Under such circumstances, the BrainMobi team is only responsible to process the idea and complete the project using latest technology and masterstroke key skills on the basis of available assets. Below are some advantages of having BrainMobi as your development partner :
WHY CHOOSE US?
Experience of developing 100+ Android apps for various platform and devices.
Expertise in building Android apps with complex architecture and challenging tasks.
Strong technology competency to offer end-to-end mobility solution
Flexible engagement models and proven methodologies are the main characteristics of the team.
Source code protection and 100% confidentiality assurance.
Reduces infrastructure, software, hardware and device investment
Allows quick and flexible access to unique and/or supplemental IT skills
Flexible app support and maintenance engagement to enhance efficiency.
On-time delivery of every project is a norm.
Well sorted communication plan across the whole camaraderie of team members to promote seamless work flow.
100% Satisfaction Guarantee
And much more that the team has to offer as the best Android mobile app development company. Get in touch with us to transform your ideas into successful Android apps.
We are the best !!
Leave in your comments in the section below and grab a chance to interact with our top Android developers to discuss your queries and doubts at length for FREE.
---