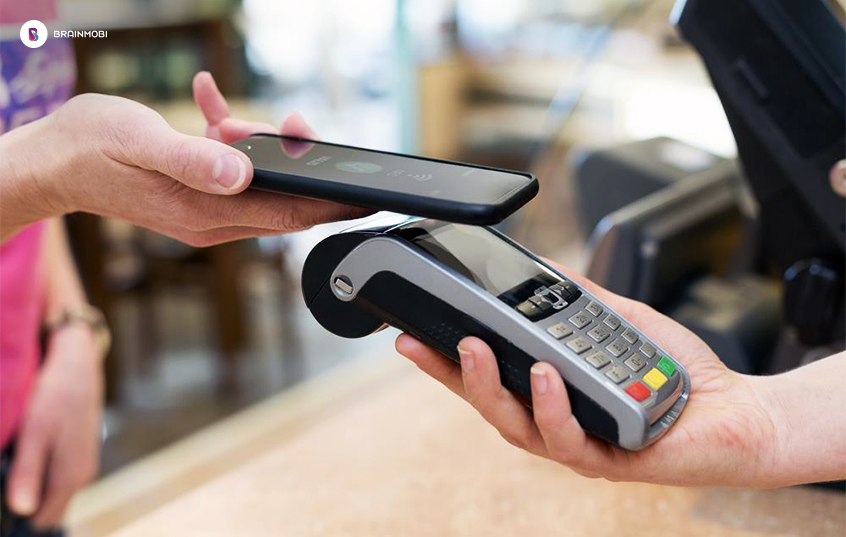 A Few years back there was no sign of Digital cash, but today it won't be wrong to say that digital cash rules across each and every transaction activity. Thanks to mobile wallets and FinTech services, we can make purchases in-store, pay back generous pals, and even transfer money to foreign countries using our touchscreens. E-commerce apps have taken a giant stride to evolve online transaction as e-money become more prevalent across every niche and domains. For instance, Swipe, the e-commerce app designed by a pair of Irish 20-year-olds, is worth $9.2 billion. There's a huge market for currency transaction apps, and the competition is fierce between tons of apps available online, it can be hard to know the best way to pay with your smartphone. Well !! Next time when getting confused, consider these top 10 apps we have shortlisted on basis of ranking and positive feedback from the users worldwide.
PayPal

PayPal is one of the most popular names on the list.  All you need is just download the app, sign-in using your PayPal account information or set up a new account, and tap "In Store" on the home screen.

If you don't already have a bank account, debit, or credit card linked to your PayPal account, you'll need to take a few moments to add your preferred payment method via the app or the PayPal website. It's very simple and takes just a minute or two. With an incredible acceptance of PayPal among users across domains and industries, its has now become a norm for business owners and entrepreneur to integrate Paypal gateway across their business solutions.

Google Wallet

Google needs no introduction and explanation that how it influences our life. And with such intense integration with so many facets of our online experience, it's no joke that they're also part of this list. Google Wallet allows you send people money to their emails or phone numbers. Recipients get notified by e-mail and then go through a process to verify their identity to accept the money. If this sounds like your thing, give it a go, but the other apps seem like faster ways to pay with your smartphone.

Samsung Pay

Likewise other mobile wallets, Samsung Pay allows users to execute common activities like load their credit, debit, gift and loyalty cards to the platform so that they may use their phones to pay in stores.
The Magnetic Secure Transmission technology makes Samsung Pay stand out from other e-wallet apps and more accepted virtually everywhere.

Samsung Pay essentially allows you to pay anywhere you would usually pay with a credit or debit card. This simply means that Samsung Pay does not require businesses to be participating merchants in order for users to use the app to make payments. However, availability of applications on only Android platform cuts out a significant portion of the consumer market.

Apple's PassBook

Introduced in iOS 6 and relies on scanning 2D barcodes, Apple's Passbook helps you manage your movie, concert and airline tickets as well as loyalty cards and coupons for selected merchants. According you get time-based notifications when you're near a cafe where you can use your loyalty card or when your airline, movie or concert ticket is nearing its due date.

Venmo

"Venmo" has reached another degree of popularity among millennials as a verb status in the vernacular. You would hear college students say one of such things like "Venmo me 170 bucks for burgers," or "I'll Venmo you back later". No wonder — we can easily rate it as one of the most popular mobile wallet apps. Not only is it super simple to use, but it's got a social aspect to it.

You can simply send money from the app to mobile numbers, email addresses, or Facebook accounts. And that too for the very manageable price of $0. That's right, Venmo balance bank and debit card transfers are totally free of cost. You'll only incur a fee if using a credit card.

Square Order

Founded by Twitter's co-founder Jack Dorsey, Square is a mobile payment service which offers to turn any smartphone into credit card reader. Also called as the golden child of mobile payments by Entrepreneurs and business owners. Square Register features 'Google Analytics' style data for all purchases made through the register, allowing owners access to all of their sales statistics right from the register app or online interface. It will also allow purchases via the new Square Card Case as well as the Square Card Reader.

Intuit GoPayment

Multiple users function make Intuit GoPayment is an excellent choice for small businesses. Each account supports up to 50 users in the event that you have several people taking payments. This makes it easier for the company to manage their user content and subscription fees.

Full refunds can also be made for the original transaction amount on-the-spot, but partial refunds have to be done through Intuit's web interface. Funds are deposited into your bank account within 2-3 days as well.

TabbedOut

TabbedOut allows users to pay with smartphones at any establishment that supports the app. The app is built specifically for the restaurant and bar crowd with a list of other smart features. You can see your tab in real time (great for avoiding that end-of-meal bill shock after one too many bottles of wine), add a tip, split the bill with fellow diners, and pay straight from the app.

TabbedOut also lets you build a relationship with your favorite eateries. You can leave written feedback once you've paid your bill, and you may get vouchers back for next time.

Level Up

Popular with restaurants and cafes, LevelUp uses a QR code to trigger a payment. When you open the app you'll see your personal code prominently displayed, which you point at any LevelUp scanner to make a purchase. That code changes depending on how much of a tip you want to leave, which you pick at the bottom of the screen.
Unlike PayPal, you don't need to pick where you want to pay beforehand, but you do need to know if the merchant accepts that form of payment. You can either use the app to search for participating businesses near you, or just look out for the LevelUp scanner near the register.

As an added bonus, LevelUp also has a loyalty program, where you can get free credits for being a repeat customer. The app also has coupons and deals that you can save and then use automatically when you check out. The downside here is that there aren't many merchants using LevelUp, and you won't find it at major retailers.

Bitcoin for Android

If you have invested in Bitcoins, the chances are that you want to be able to send and receive Bitcoin payments on your smartphone. Bitcoin for Android is a mobile application which operates as a fully functional Bitcoin wallet and supports the scanning of QR codes to initiate transactions with other basic features. The main attraction of the app is payment processing without an Internet connection. The code for the app is completely open-source and has been posted to GitHub for users to be able to personally assess the code, so they aren't the subject of a Bitcoin theft like other Bitcoin investors have experienced.
The question is, which app becomes a pet choice for your daily transaction? Several top e-wallet app development companies have launched mobile wallet products which have flopped badly in the market. Likewise, no company has emerged as a clear leader yet. But, the ongoing mayhem assures that in future, We may not need anything more than the basic iPhone to make almost all of our transactions.
Get in touch with our top mobile app developers to mould the best mobile payment solution for your business.
---