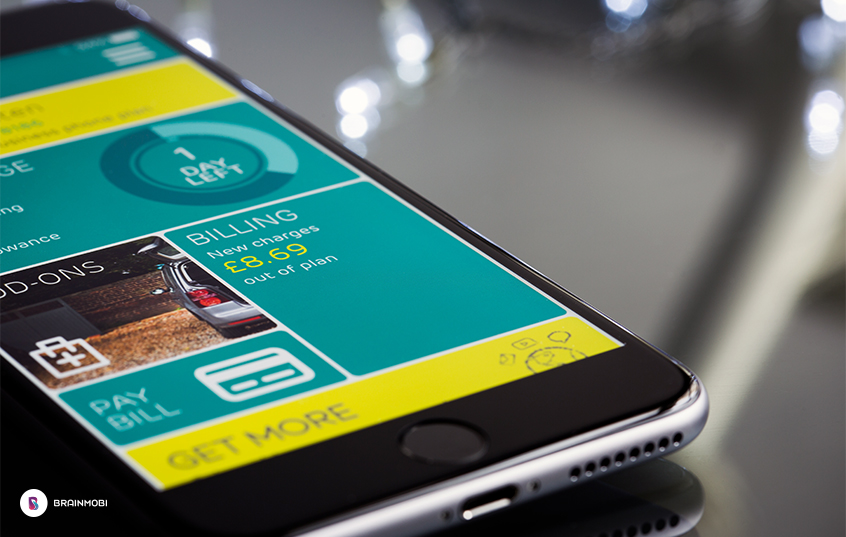 Looking for the right mobile app development company for your mobile app development needs is a daunting task given the wide variety of options available in the market. So we are here to help you out with it by bringing to you the top 10 mobile app development companies in India this year.
Here are the companies that you should get in touch with:
1. The Bridge Code
The Bridge Code is an offshore software development & outsourcing company specializing in the business of providing services to its clients across the globe.
Employees: 2 – 9
Founded: 2015
Headquarters: Ahmedabad, GJ
2. BrainMobi
BrainMobi is one of the leading mobile app development companies, based out of Noida, India. Till date, we have delivered 250+ projects and have served 200+ clients worldwide. Bestowed with a team of 60+ mobility experts, we have successfully delivered projects on various emerging and trending technologies including iBeacon, AR/VR, IoT, AI, and more.
Employees: 50 – 249
Founded: 2016
Headquarters:

B-4/5, 1st Floor, B Block, Sector 63, Noida, Uttar Pradesh 201301, India

3. Mitiz Technologies
Mitiz Technologies endeavors to increase the value for our clients across the globe by providing them effective IT solutions at an affordable price. Mitiz Technologies excels in web design and development services and has collated a time-proven extensive experience.
Employees: 10 – 49
Founded: 2008
Headquarters: G-65, Sector – 63, Noida, UP 201301
4. Girikon
Girikon is an IT Services company headquartered in Arizona with a development center in New Delhi, India. Their services include Salesforce.com, Cloud Services, Node.js, Mobile Apps, Atlassian, Custom Software Development, and Big Data Analysis.
Employees: 50 – 249
Founded: 2015
Headquarters: B-24, Sec 65, Noida, UP 201301
5. KritiKal Solutions Pvt. Ltd.
KritiKal is committed to providing world-class technology services to every client. Our process-driven focused R&D, skilled, and experienced engineers, and tie-ups with the most sought after academic institutions of the country enable us to provide a competitive edge to our clients. We at KritiKal believe in delivering the best to our customers, through our varied experience and skill-set.
Employees: 50 – 249
Founded: 2002
Headquarters: Noida, UP 201301
6. BizBrolly Solutions Pvt. Ltd.
We are a technology company offering design and development services. We design solutions for web, mobile & beyond. We develop e-commerce portals. We build apps for internet-connected devices. We enable teams to build apps that make money.
Employees: 10 – 49
Founded: 2014
Headquarters: Noida, UP 201301
7. Sysinfotools Software Pvt. Ltd.
SysInfoTools software is recognized for its exceptional professional series of 70+ Windows System Utilities that takes users' experience to the next level with its advanced algorithm. The entire range of data recovery software is precisely tuned to meet the best complete recovery solutions, ensuring efficient output. The company offers real time dynamic utilities providing high-class solutions and delivering amazing results to the customers worldwide.
Employees: 10 – 49
Founded: 2010
Headquarters: 16, Tagore Villa, Chakrata Road, Dehradun 248001
8. Maven Infosoft Pvt Ltd
Maven Infosoft is a dynamic IT firm offering the high quality, end-to-end and cost-effective solutions within an actual timeframe required. Our IT services include Offshore Web Design and Development, Mobile Development, Ecommerce Development, Responsive Themes, Online Marketing Strategies and so on.
Employees: 10 – 49
Founded: 2005
Headquarters: D-406, Shiromani Complex, Nr.Nehrunagar cross road, Nehrunagar, Ahmedabad, GJ 380015
9. Flexus Solutions LLC
Flexus Solutions LLC is an Indiana based web & Mobile APP Development company spending significant time in building and advertising websites for an extensive variety of business experts. Our rundown of fulfilled customers incorporates lawyers and law offices, bookkeeping firms, restorative experts, retail owners, real estate firms and business people. We utilized technology to bring results to grow our clients businesses.
Employees: 50 – 249
Founded: 2009
Headquarters: Indianapolis, IN, United States
10. Epsilonium Systems Inc.
Epsilonium Systems Inc. is a rising name in the web development industry providing complete web solutions for clients from all over the world. Based in Arizona, the company has a dedicated team of experts in different fields which is constantly enhancing its knowledge and experience by entertaining diverse needs of clients.
Employees: 10 – 49
Founded: 2000
Headquarters: 2111 E Baseline Road,Suite B7, Tempe, AZ 85283, United States
Let us know if you found it useful in the comments below! If you want your mobile app developed by us, contact us at sales@brainmobi.com.
---