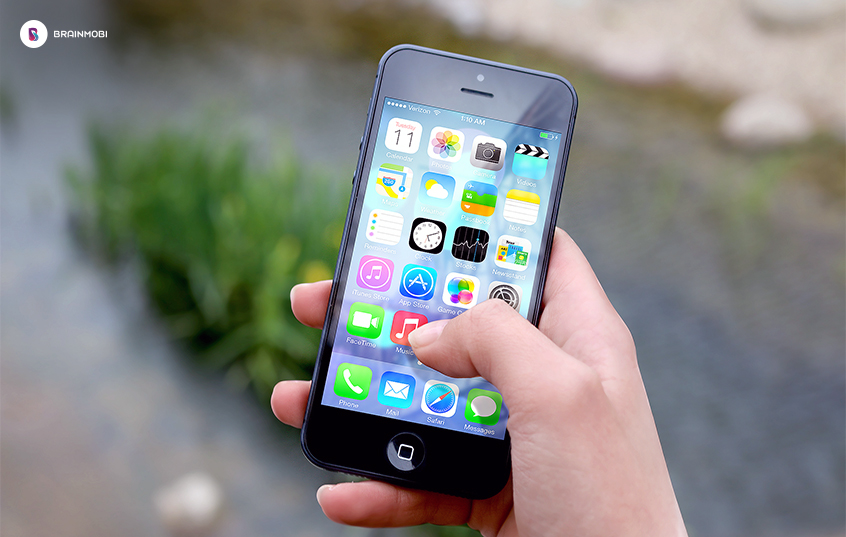 Just turn around and one thing that you will found most common across the site is a mobile phone. Though the advent of mobile is not new the year 2017 has made realized the importance of mobile and urgency to match pace with ever growing mobile technologies. From wearable to beacons, mobility and mobile apps offer upgraded user experience that has become a norm across every sector. Be it a retail store or travel agency, every domain and industry are seeking ways to transform their business solutions into latest technology integrated mobile solutions. To begin with, one of the stepping stones to build your business app is finding the right app development company which understands your business strategy and helps you weave the best of mobile technology. But as there is no dearth of mobile app development companies in the world the task becomes even more complicated. Considering specific region like Canada where mobile app development companies design and develop mobile apps are available in excess and offer neck to neck competition to other well established mobile app development company located in any part of the world. For more clear idea, let's count the names of the best app development companies in Canada that offer great mobile app development services and have successfully been able to revolutionize the mobile app development approach over affordable cost :
Freshworks Studio
FreshWorks Studio is one of the leading app development companies in Canada with great numbers of successful projects. With great emphasis on user experience, the team of professional developers has successfully managed to gain a well-renowned name among others in the list. Besides conventional services, the company helps develop effective product strategy, which is a cool bonus.
BrainMobi
With 60+ team member, top mobile app developers have successfully managed to grab a reputable ranking for mobile apps with the highest number of downloads and positive reviews from customers. Their services are weaved around the latest technologies and master stroke skill sets developed over the years of work experience. Be it Artificial Intelligence or Internet of Things, top mobile app developers at BrainMobi have the experience to work on almost every technology. Apart from development services, BrainMobi also helps newbies to market their app and reach different heights of popularity.

Plastic Mobile
Plastic is another most popular team of mobile experts based in Canada. Plastics mobile is a well-defined collection of skilled developers, designers, project manager with one vision that is to make amazing mobile application. They have developed numerous applications till now which have garnered great support and positive feedback from users. They also offer dedicated resources at rival rates. The team is a good consideration for both native & hybrid apps with the focus on intuitive design and strong performance.
Underlabs Inc.
Underlabs Inc. is a great addition to this list of the Best App Development Companies in Canada. The team of top mobile app developers specializes in developing smart & meaningful web-based product and platforms for companies. They go beyond the stereotype app development approach and believe in discovering the true nature of challenges at hand and the long-term impacts of change. They allow creativity to pour in from different channels within a team, not just one designated party.
Macadamian
Apart from Canada, Macadamian offices are also located in US, Armenia, and Romania and provide mobile app development services across various sectors as health care and telecommunication. The paradigm of technologies used by the company from last 20 years to transform an idea into a successful mobile app is impressive as well as the clientele they have worked with. If you are looking for the best mobile company based in Canada, decision to chose Macadamian is a good one.
Clearbridge Mobile
Among other mobile app development companies, Canada can especially be proud of Clearbridge Mobile. The company was recognized as one of the best mobile app development companies in Canada based on successful completion of over 200 projects with an overwhelming response from users and clients. Mobile apps, developed by Clearbridge Mobile, were downloaded over 100 million times in total. Their affordable cost is one of the attraction to chose Clearbridge Mobile over other listed options.
Steamclock Software
Steamclock has a well-proven forte in mobile app development. The members of Streamclock Software with skilled mobile app development expertise share a strong credit for the company success. Their user-friendly, amazing & best mobile applications showcase a well-defined taste of excellence. With a big network of designers & developers, the team work of Streamclock Software is spread across all over the world including Canada. They believe in providing products that are really useful to the people. It is one of the very few companies who has grown in a very short span of the time.
Pieoneers
With a Powerhouse performance in building great ideas is what the team of top app developers at Pieoneers are known for. Their belief in offering their clients a true end-to-end service that does not just cover the web and mobile development services but also helps in marketing the end product to bring the right audience & generate more interest. Creativity lies in the heart of a bunch of services they offer to establish a long lasting business collaboration.
Hyperlink InfoSystems
Since 2011, the team at Hyperlink Infosystem has managed to offer one of the best mobile app development services in Canada along with other parts of the world. It has been counted as on elf the most reliable app development companies for providing a strong and scalable mobility solutions. The company has its name engraved for successful delivery of more than 2000+ mobile apps in different categories. India, Dubai, USA, UK, Canada, Switzerland, Denmark, Austrailia and some other countries where Hyperlink Infosystem is actively participating to evolve mobile app development to another realm of popularity and dominance.
MindSea
With ten years of mobile app development experience, MindSea is one of the prominent Android and iOS developer based in Canada. The company has great expertise not only in mobile app development but also integrating it with an existing business model. Affordable price for the services and clients' reviews speak in favor of choosing MindSea for any other name from this list of the Best Mobile App Development Companies in Canada.
The list is still not complete as there are plenty of other teams which have done exemplary work in the field of mobile app development. Well ! This is for sure that you must have sorted out a name for your project from the above list. In case there still an ounce of confusion, get your queries sorted from one of the best mobile app development company based in Canada.
---