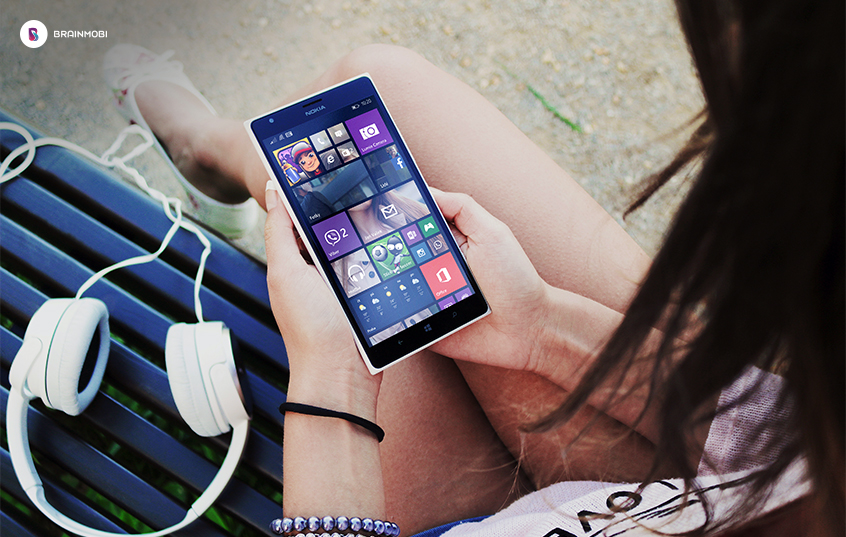 No doubt, the year 2019 has been all about new mobile technologies and evolution of digital mobile. The world seems to enjoy every new advancement in mobile technology and day by day getting involved with mobile solutions to an extent from where there is no looking back. Australia is one of the leading centres that offers development services to build and design such mobile apps with an unmatched user experience while storming the AppStore and PlayStore records. With client base from all over the world, Mobile app development companies based in Australia are well renowned for services ranging from IoT to AI. Let's get familiar with some name to help you chose your pick from Australia for the next app development project:
Appster
Based in Australia, Appster is one of the top mobile app development companies with forecasting vision to evolve an idea with a futuristic approach. Apps that have been built so far represent an epitome of success and mastered key skills. Over the years of service, the company has maintained a brand image known for professional attitude and delivering nothing short of excellence.
BrainMobi
A team of 60+ mobile app developers at BrainMobi has been a tough competition for other mobile app development companies based around the globe. The team has the camaraderie of app developers, designers, marketers, testers etc to offer well rounded mobile app development services based on latest technologies like Augmented Reality, Virtual Reality, Artificial Intelligence, the Internet of Things, wearable etc. So far the apps that have been built by the team has received an overwhelming response from both clients and diverse user base.
MobiDDiction
Based in Sydney, the team of certified and well-versed developers at MobiDDiction set a benchmark of technical expertise across multiple domains. From end to end design and building mobile apps, MobiDDiction has a wide array of services based on latest technologies. Our service could also include managing your mobile apps and also helping with your mobile strategy. Their clients base ranges from SME's to agencies through to brands and large businesses.
Jtribe
At Jtribe, designers and developers proudly showcase their craftsmanship in developing agile mobile apps for iOS, Android and Web. iOS and Android team has been garnering the maximum number of queries from clients all over the world. With belief in measuring success based on the impact and meaningful work, excellence continues to be the driving force at Jtribe.
Buzinga
Founders of Buzinga, have decided to form a team of app engineers just realising the fact that the world's gone mobile. The way people connect with businesses has changed, especially around how they shop, find information and share their story.
Buzinga helps entrepreneurs and organisations around the world grow their businesses with agile mobile solutions weaved around innovative technology and creative thinking. Based in Melbourne, the primary goal of Buzinga is to help turn great ideas into successful mobile solutions. What sets the team apart from other app development companies based in Australia is their practice to provide real values to raw ideas.
Sibers
With offices in four continents, Sibers is a one-stop provider of premium software development services. It's a multinational app development company with the knowledge, experience and bandwidth to bring any app idea and business aspirations to life. The app engineers are well renowned to offer services to build an app from scratch until uploaded on app stores. The mobile app development company has experience in multiple verticals which include health care, manufacturing, education and tourism.
Crazy Dog Apps
A team of developers and designers at Crazy Dog Apps have helped many businesses, government organisations and individuals to turn their ideas into successful apps. The team has worked in and out to build and market the built app across the most popular channels. So far the team has successfully developed over 35 apps for clients including Taronga Zoo, Charles Sturt University, Lane Cove Council, PetRescue and dozens of others.
Teknovate
Teknovate is one of the leading software development companies based in Australia and expanding business at a fast pace across the globe. It specialises in website design and development, Native app development, cross platform HTML5 web applications and hybrid apps. It has made its mark as one of the best in the market to offer top notch mobile app development services using latest tools and frameworks to create the highest quality Apps in Australia.
Edwayapps
Edway Apps is an Australian owned web and mobile app development company with teams located in Sydney and Melbourne. Group of professional consultants and developers believe in taking the business success as one of the primary goals. Their services are unbiased and render equal attention to every query with quick turn around time. According to the founding partners, the secret behind their successful journey is to consider happy, satisfied, successful clients as their best advertisement.
Nyblecraft
NybleCraft is another sorted out name that has earned laurels while delivering well proven mobile apps and web development services. Their range of services is integrated with high-end coding rituals, latest tools and technologies. The team of app engineers are always ready to serve business or enterprise regardless of their reach and power. NybleCraft also provides expert guidance on mobile, embedded and cloud solutions across all modern platforms.
Hope the above list will be a great help for you to choose the best app development company in Australia. lets us know your recommendations with a small justification to help us understand why that name should be included in the list.
For app development queries, get in touch with the best mobile app developers.
---