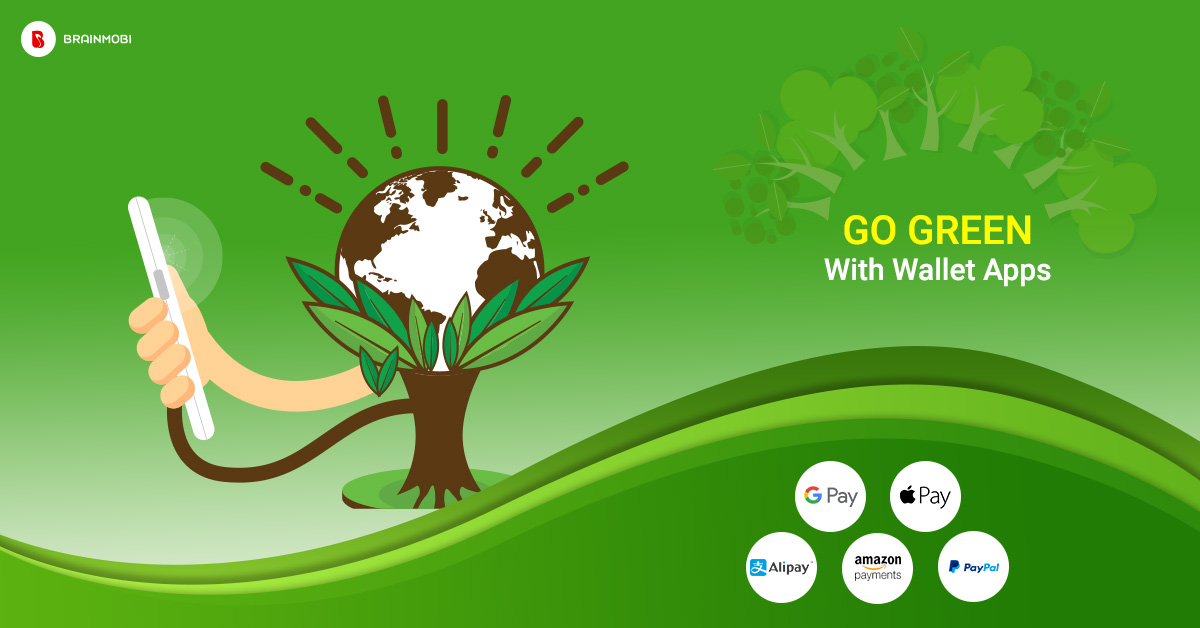 The contribution of mobile applications needs to be taken seriously when taken into consideration the benefits it has done for the environment. Besides just assisting several brands and different kind of business to outgrow their sales but at the same time they have made it healthier for the environment. It has been almost impossible to even calculate the statistic as to how much paper and natural resources have been conserved since mobile application transactions have come into the picture. As one of the top mobile application development company we at BrainMobi shall list down a few apps whose technological genius has also justified its environmental responsibilities.
Google Pay
Google Pay is a peer-to-peer payments service gateway developed by google that allows transactions between two parties using device. It requires you to link an existing debit card or bank account in the United States and United Kingdom and offers its services to both android and ios users. It offers some great security services and also extends its services by the name of Tez to Indian users.
Apple Pay
Apple Pay is a mobile payment and digital wallet service provided by Apple that lets users carry on transactions using devices operating on mac os. It can take input from credit card, debit card, and any other formal payment data which is facilitated by apple devices. Combined with the latest apple watch it becomes the smartest combination of hardware and software and has extended its services to all major nations in USA, Europe, South America and Asia.
AliPay
AliPay is one of Alibaba groups extension in online payments which lets third party mobile users interact as well. Although have its major consumer base in China, AliPay has went on to overtake Paypal and has a share of 54% in China's $trillion mobile payment market. To cope up with up gradations Ali pay also unveiled its facial recognition payment service in 2017.

Amazon Payments

Amazon Pay is in online payments processing service owned by Amazon that focuses on Amazons large consumer base of Amazon shopping services. It also gives its customers the option to pay on external merchant websites using their amazon accounts. By 2017 Amazon Pay was able to extend its services in U.S.A, France, Germany, Italy, Japan, Spain, India and United Kingdom.

Paypal
Paypal is an american which offers its users a globally accepted payment system service. It was built solely with the intention of curbing the use of checks, money orders and also cash. Not only this but it also capable of offering service to online vendors, auction sites, bidding avenues and any other B2B cases. With a huge global presence extending to major countries in Asia, Paypal has scaled its services many times and scaled its impact on the environment as well.
As one of the best android application development company we at Brainmobi are very well acquainted with the trends and corresponding challenges that come between a successful payment gateway app. Our rich and experienced set of developers can help you deliver the smartest solution for your payment solution. If you got an idea for a similar mobile app, feel free to write to us at sales@brainmobi.com .
---