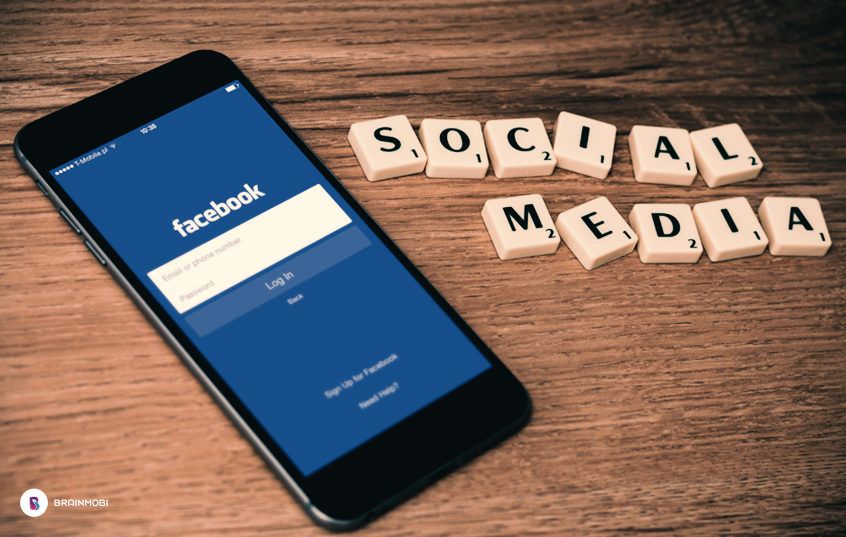 Social Media has been constantly evolving over the years. We have seen many faces of social media until now and a lot more faces are yet to be seen. Let's take a glimpse at how social media came to be in the form that it is currently in.
Social media started off with a website called Six Degrees which had been named after the famous Six Degrees of Separation theory which says that all living things and all other things in the world are about six or fewer steps away from one another in such a way that a chain of "a friend of a friend" statements could be used to connect two random people in a maximum of about six steps. Originally given by Frigyes Karinthy in 1929, this theory was popularized by John Guare in his play in 1990.
The site only lasted for four years(from 1997 to 2001), but it laid the stepping stones on which many of the social media sites were made. It allowed users to make a profile and befriend other users. It even allowed users who didn't register to confirm friendships. This way, they connected quite a few people.
The internet quickly moved from Six Degrees, into an era of instant messaging and blogging. While blogging might not seem like the conventional social media, it fits because now people were able to communicate with each other through a blog. This way they could put their thoughts through to an audience, and the audience could respond with their own views about what was said by commenting on the blog posts. The term "blog" comes from the term "weblog" coined by Jorn Barger who the editor of the site "Robot Wisdom".
From there, people started going deeper into instant messaging, and ICQ was born. Most members of Gen-X remember ICQ and AOL's instant messenger.
Next came the internet revolution. With around 100 million people having access to the internet by the year 2000, it became quite common for people to engage socially online. Back then it looked like a hobby at best. Yet, an increasing number of people began utilizing chat rooms for making friends, dating and taking part in discussions about topics they wished to talk about. This was still not all there was to social media. Its biggest boom was yet to come.
Remember MySpace? MySpace was the first social media profile site. It was the hangout place for most of the people. With the option to set up a profile for yourself and to make friends, MySpace was everything one needed. It has been used by musicians to promote their original and cover music, and in the process, be heard by producers and other artists. Its fame slowly died and other websites came into the limelight.
One website that particularly redefined social media was LinkedIn. It was different from other social media websites since it had a niche of professionals wanting to connect with each other. The site now has over 500 million users worldwide and is still the most famous social media website for professionals. LinkedIn leads the revolution of making social media websites unique. Most of the social media websites we have today have a unique touch to them and it is this uniqueness which makes them famous. While MySpace was a fairly general social media site, LinkedIn, wasn't it. It has always been and still is, a website for connecting professional business people for connecting with one another to network, socialize and to find jobs.
February of 2004 saw a new shift in the social media as the social media giant Facebook was founded by Mark Zuckerberg. With over a billion users worldwide, Facebook is numero uno when it comes to social media. Launched as TheFacebook.com for Harvard students, this website has seen a lot of changes including the look and feel of the website, and of course, its domain name.
Two years later, far from the East Coast(where Facebook was founded), on the West Coast, Jack Dorsey, Biz Stone, Noah Glass, and Evan Williams created Twitter. Inspired by the popularity of text messaging, Twitter had the limit of 140 characters to every post. This was the unique distinction that set Twitter apart from other social media websites existing back then. With 328 million monthly active users, Twitter is the ninth largest social network in the world.
This was the social media boom. With dozens of social media websites each providing their unique social media services, users weren't short of options. One of the earliest such sites was Flickr. It is still one of the most famous photos sharing sites, though it is now overshadowed by others such as Photobucket and Instagram.
Soon sites such as Tumblr, Foursquare, Pinterest, Spotify etc came up, each with its own user base, each serving a niche. With this expansion in the user base, social media websites now started attracting businesses which wanted to reach out to a larger audience and those which wanted to connect better with their customers. Businesses now started sharing their Facebook and Twitter handles so that their customers could connect with them. Social media icons started being seen everywhere, so much that it was unusual to see a business or a brand without them.
Currently, social media websites are full of features which keep users hooked on to them for hours. Social media has shifted from being text only to including photos and videos to mainly focusing on videos now. With a hoard of new features such as live videos, photo filters for both live inputs and stored photos, a blend of AR and VR, etc, social media is bound to be an even more important part of our lives.
BrainMobi is a top social media app development company. Our team of the best social media app developers is ahead of the trends in social media with their state-of-the-art algorithms, and innovative approach towards the requirements of our clients.
Connect with us at sales@brainmobi.com, to take a dive into the future of social networking. If you wish to know how much it would cost you to advertise on social media websites, check it out here. Let us know in the comments below if you liked the post and share this precious information with everyone you know. Happy Socializing!
---