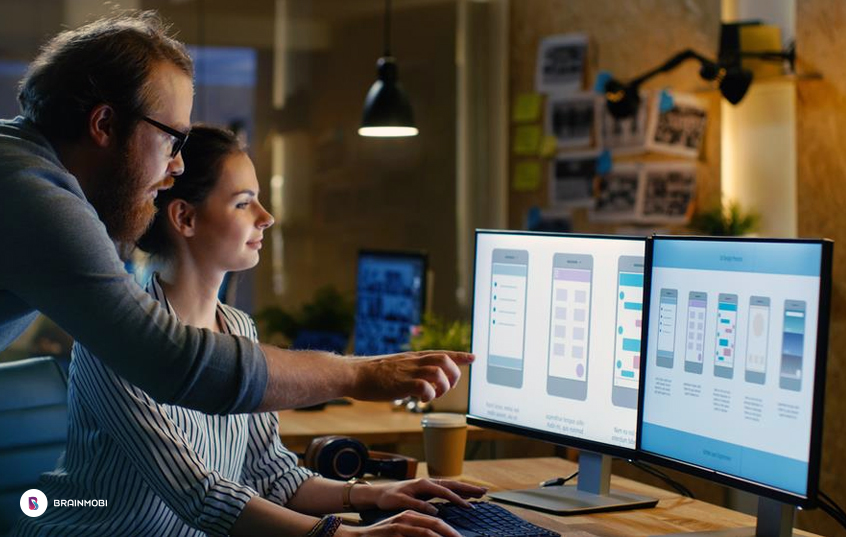 Mobile app development is a process that elongates to weeks to months to years. It often happens that in spite of experience and caliber, Developer and designer experience a tough time managing such spread out the process of mobile app development. Wireframes bring a sigh of relief with a well-prepared structure of the understood idea for all the associated members to better understand each concerned function of an app in detail.
To many, the term "wireframe" may not bring a feeling of familiarity, but the term merely signifies a simple representation of the skeletal structure of a mobile application, which is often compared to a building's blueprints. Being an application's backbone, it clearly places each component for developers to understand the structure, hierarchy, and relationship between the elements which ultimately leads to timely and hassle-free mobile app development.
A wireframe shows:
Page elements
Object categories
Content prioritization
Possible actions
Visual branding elements
A wireframe doesn't show:
Design elements
Colors
Actual images
Fonts
Logos
Wireframes Designing is the commencing step that embarks the multi-stage process of app development. It helps in solidifying your idea into a well-planned structure that the whole team follows in further iterations. Now that was the Theory part, Let's peep some more to understand the importance of WireFrames and how BrainMobi leaves no stone unturned in developing immaculate Wireframes.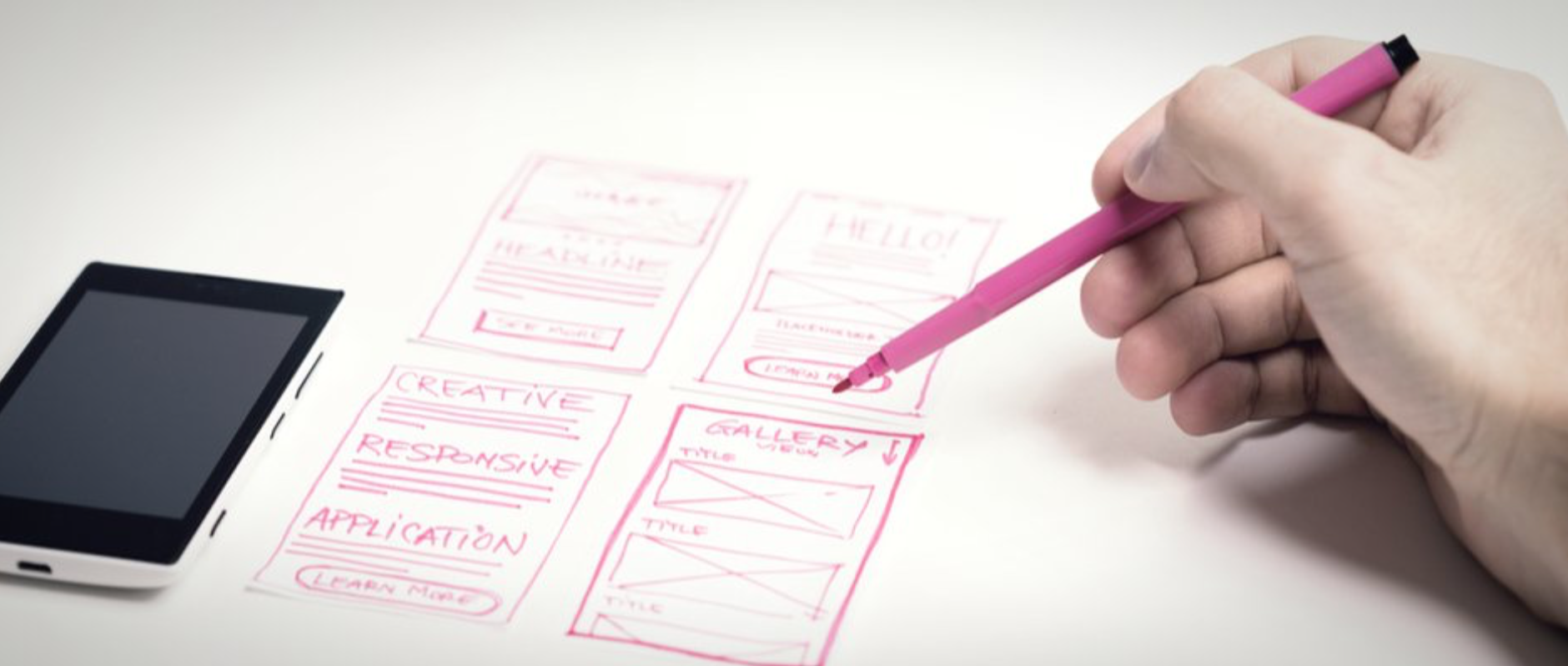 Why are WireFrames Important?
At BrainMobi, our team of business analyst, developers and designers sit down to hop onto the most viable layout of pages to build a functionality under genuine timeframe and capital. The importance of wireframe in Mobile App Development and Design lies in the following facts:
Brings Clarity about App Architecture (Look & Feel)
Look and feel is the most important concern when your app is meant to compete with other popular brands. Wireframes help to bring uttermost clarity while building an app. When you kick-start the process of your app development and hire a team of top app developers, you usually have just a vague idea about different iterations and placements of different components that are used across the app. When you create an app wireframe it'll be clearer what each screen of the app is going to be.
At BrainMobi, we precisely invest a quality of time to finalize each page and bring a great look and feel to make the project a big hit. A WireFrame in front offers a chance to explain the team what your expectations are you can be sure that everything looks and feels great.
Project Transition at Different Iteration
Good wireframes are vital when clarity needs to be integrated across the associated team. It is easy with Wireframes to make and implement changes across the app. At BrainMobi, the team of experts rely on wireframes to drive the required changes for maximum clarity.
Reduces Project Development Cost
Earlier changes are cheaper than that are made at later iterations. This fact accentuates the use of WireFrames while developing a mobile app. Good Wireframe will save you from paying unnecessary bugs for doing a same piece of work twice. With a good wireframe, BrainMobi team makes sure to launch the app more effectively. Definitely, count on Wireframes as a financial advantage.
Kills all the Chances for Unpleasant Surprises
When you have a well-defined set of layouts, chances for last minute unwanted changes reduces to negligible. Once a detailed wireframe is passed across concerned team members, stressing over the end result drops to the minimum. A wireframe also helps you with gauging the time frame to fit in a feature or integrate a new section. Planning to launch future updates for your app? Count on Wireframes to help you gain a deep insight and help you improve timeline on basis of a detailed wireframe.
Incorporation of visual Branding and Promotions
WireFrames are also used to provide a well define mobile app architecture in form of a nice visual presentation. Especially, when the presentation needs to be presented to external clients or investors associated with your project. At BrainMobi, the experts build a well-sorted Wireframe that is shared with all the concerned team members for maximum clarity.
Yes! We Design WireFrames
At BrainMobi, apart from development services, our certified professional designers are renowned for Wireframe design services worldwide. Wireframes that are elaborate and simple to understand and implement.
Enlighten us about your requirements to help deliver the best of Mobile app development services.
Drop a line to sales@brainmobi.com
---