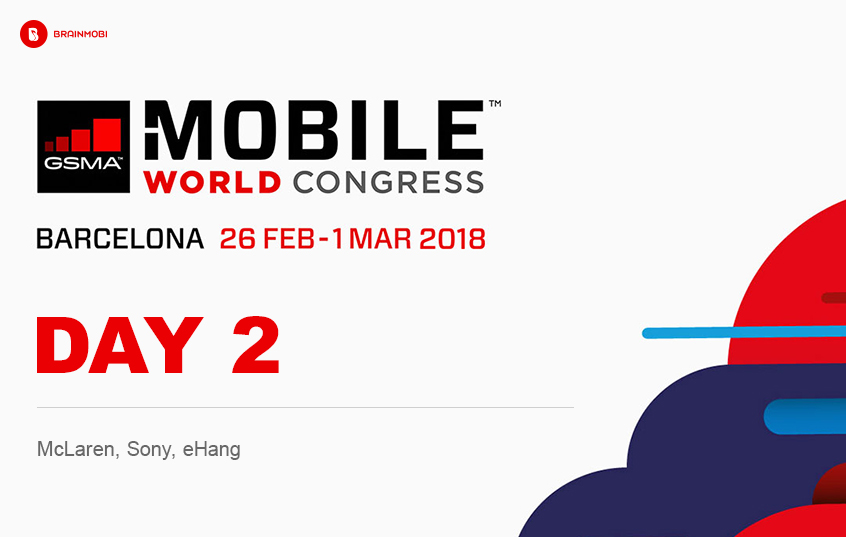 While the first day of MWC 2018 was nothing short of exemplary, the second day was also pretty interesting. Here are a few things we found really interesting:
Fernando Alonso Talked About Technology in Racing
McLaren has been proactively simulating the racing experience to test cars and drivers and to improve their performance in the races. On the second day of the Mobile World Congress 2018, Fernando Alonso spoke about how he feels about all of the changes McLaren is bringing in terms of technology as well as the switch from Honda to Renault. According to Fernando, data is crucial and is abundantly available in the world of car racing. Every car on the racing track gives away a lot of data which is then worked upon to make the cars safer and more efficient. From steering wheel inputs to throttle inputs and brake pressure inputs, everything is monitored in real-time and the information about the same is provided to the drivers on the track. This helps the drivers to improve their efficiency. The data is also sent to Woking where a team of experts analyzes the data to make the cars and drivers better.
McLaren has recently partnered with Airgain which has helped them in transferring the data as well as the processed information as quickly as possible. We have high hopes for both the partnerships as they would lead to more advancements in the mobility industry. A technology perfected on race tracks can help in a lot of industries.
Sony Introduced an Array of New Products
After quite a long while, it seems like Sony is putting in efforts to stay afloat in the smartphone market. For quite some time, it seemed as if Sony had lost all hopes to regain its position in the market but with the new announcements at MWC 2018, Sony seems to have plans for getting right back up.
Sony announced Xperia Ear Duo which is a product I'm honestly excited a lot about. A few months ago, I was wondering if there was a solution which could allow bike riders to listen to audiobooks while traveling to offices, and I came across no efficient and safe solution. This, however, seems like the perfect product for such needs. Sony Xperia Ear Duo provides a dual listening experience wherein you can listen to music (or audiobooks) while listening to the sounds of your surroundings. The smart earbuds recognize the time, location and activities all the time to provide you with personalized information all the while.
Coming to the next best announcement by Sony, XZ2 and XZ2 Compact. Both the phones sport an HDR display, a 19MP rear camera and a 5MP front camera. XZ2 comes with a Dynamic Vibration System, allowing the phone to vibrate in sync with music, movies, and games providing you with a truly unique entertainment experience wherein you can quite literally feel what you view. The company brought the X-reality technology, introduced in Sony Bravia, to the XZ series. Through this technology, SDR content would be automatically converted into HDR. My favorite feature of the XZ series, though, is the 3D creator which can convert your selfies into their 3D counterparts.
The 'drone taxi,' eHang 184 Stunned Visitors
As eHang puts, it,
"Ehang 184 AAV is the safest,Smartest and Eco-Friendly low altitude autonomous aerial vehicle, aiming on providing Medium-Short Distance communication and transportation solution"
The eHang 184 AAV left the viewers in awe when it was presented to them in the MWC 2018. The AAV uses 4G powered IoT Radio Positioning System (RPS) and is powered solely by electricity. But how does one fly it? Using a mobile app. Yes, that's all it takes. All you need to do is select the locations you wish to go to and tell the app to take-off and land when needed.
Is there anything else that interested you on the second day of MWC 2018? Let us know in the comments below!
---