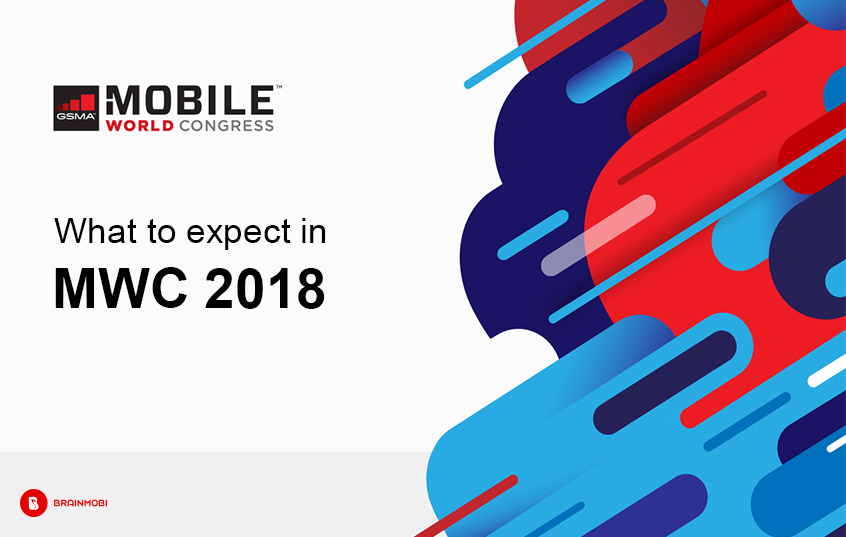 Mobile World Congress is back again with some of the biggest names in the mobility industry ready to show off latest gadgets. The event starts on 25th February with the press day and expects multiple flagships to make their debut at the event.
While Apple and Google prefer to have their own events separately, almost everyone in the industry would attend Mobile World Congress. While you won't be seeing Google launch any new phone in MWC 2018, you would see an extensive presence of Google showcasing the latest version of Android.
It is hard to say what would be seen in the event, here are a few expectations for this year's MWC:
Samsung Galaxy S9 and S9 Plus
This one is a little more than an expectation. We know for sure that Samsung Galaxy S9 phones are going to be debuted in Mobile World Congress 2018 since the official invites have already been sent out for the same. Samsung has confirmed that the phones would be powered by an advanced AI-ready chip.
Apart from the things we know for sure, there are certain rumors that have been floating around in the last few months. Rumor has it that there would be a camera upgrade in both the models. It is expected that S9 Plus would have a dual-lens camera and both the models would have fingerprint sensors at the back. Another rumor insiders have tipped is that Samsung would be trying to emulate the Face ID unlock.
Sony Xperia XZ2 Pro and XZ Premium 2
Sony always shows off new hardware at MWC. It did it last year, and it is expected to do it this year as well. One can expect Sony to join the bezel-less bandwagon with the rest of the industry. Sony hasn't made any statements officially yet but we know for sure that it has scheduled a press event. The names Xperia XZ2 Pro and Xperia XZ Premium 2 have come up much too often, hence it is expected that these would be the new flagships which Sony would launch in MWC 2018.
LG V30
It is almost certain that LG would be launching an upgraded version of V30 at MWC. The upgraded V30 would be completed with AI which would help it's onboard camera deliver better image recognition. This would help it adjust the settings better according to what you're shooting. Moreover, the phone would see a better Google Assistant with new and improved voice commands.
Apart from LG V30, there isn't much that LG would bring to MWC. We wanted to see LG G7 but it is rumored to be launched later this year. Well, LG had already told that it would release fewer mobiles in the future so there isn't much we can look forward to in the event when it comes to LG.
Nokia 9
While Nokia 8 was really good, it still had to struggle to stand out due to the tough competition. MWC 2018 would see Nokia releasing Nokia 9 which would be the first Nokia flagship ever since the time when HMD Global took over Nokia. Rumors have it that the phone would have a 5.5-inch QHD OLED screen, tiny bezels, a water-resistant metallic body, and dual-lens camera both on the back as well as the front of the phone.
These were what excited us as a top mobile app development company with a team of mobility enthusiasts. What excites you the most about the upcoming event? Let us know in the comments below! And if you found this exciting enough, spread the word about it by sharing the blog.
---