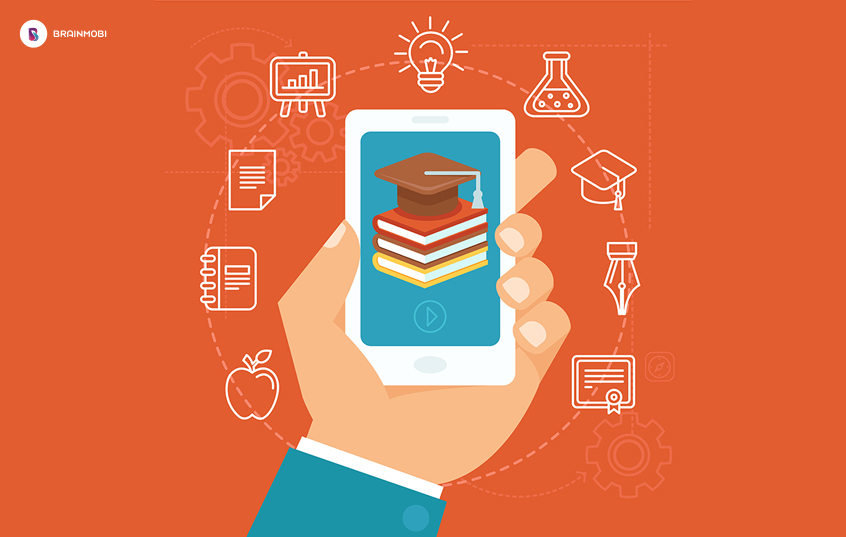 Every industry has made amends to the way they work when the digital revolution came around. The education sector was no exception. Digitizing education not only profited those in remote locations but also those who hadn't had access to education due to lack of resources. Digitization certainly did make education cheaper. With most education apps available for free, education is truly becoming available for all. Even the paid ones aren't too costly.
The thing about education is that children learn quickly when it is through games and sports. This is the reason behind the huge success of mobile apps in the education sector. There are tonnes of apps helping out teachers and students. These apps help in achieving better performance when we have to organize, manage, and monitor classroom activities. Students find it difficult to manage lecture notes, reading materials, and assignment sheets. This can easily be handled using Google Drive. In fact, in addition to that, it can also be used by teachers to share syllabuses, assignments, and reading materials.
This not only makes it eco-friendly but also cost-effective since the usage of paper gets reduced significantly. Imagine how many trees would be saved just by taking quizzes, assignments, books and reading materials to cloud storage. While it seems like a pipe dream, it isn't one. It is very much a reality and an increasing number of schools and colleges are going digital with the various materials provided to the students.
At schools, mobile apps can help to take care of a lot of tasks. The school management has to manage quite a large number of students, office staff, and teachers. These people can be easily managed with mobile apps. An iOS app, ittendance, is already turning heads with its e-attendance features. It marks the attendance of the students with the help of photos. This reduces the chances of fake attendances and double entries. Teachers already have a lot to worry about, and this app relieves them of one important task.
With the help of mobile apps, children with learning disabilities can also be benefitted. Apps like Voice4U, ZoomReader and Learning Ally are helping children who suffer from learning disabilities such as Autism, ADHD, Blindness, Dyslexia etc. These apps truly are a blessing for schools, teachers, and parents who wish to help these kids in learning the concepts.
Another amazing benefit of using mobile apps in education is that through these apps, timing is no longer a big deal. Students can now access the resources they need to access to study just about any time of the day. They don't have to wait for the school/college to open to access the resources. While we are talking about time, I think it would be good to let you know that mobile apps pertaining to the field of education are helping students make good use of their leisure time. These apps provide education in a form that makes it fun, almost like an entertainment app would.
Education is not limited to just the students. It extends to anyone of any age who wishes to learn something. Earlier, it was difficult for grown ups to get educated since the schools mostly have students who are kids. This made it weird for the adults to attend the classes with the kids. Mobile apps can help adults who wish to get educated by saving them from the awkwardness associated with learning in schools after a certain age. Such apps can help these adults by giving them a platform to learn everything from scratch and also at varying degrees of difficulties(if they had previous experience in education).
BrainMobi is a leading mobile app development company. With a team of mobility experts, we are one of the best companies who can fulfill your mobile app development needs. We make apps pertaining to almost all of the industries, including education. Connect with us at sales@brainmobi.com to know how we can help build your app.
Let us know how mobile apps have helped you in your education in the comments below!
---