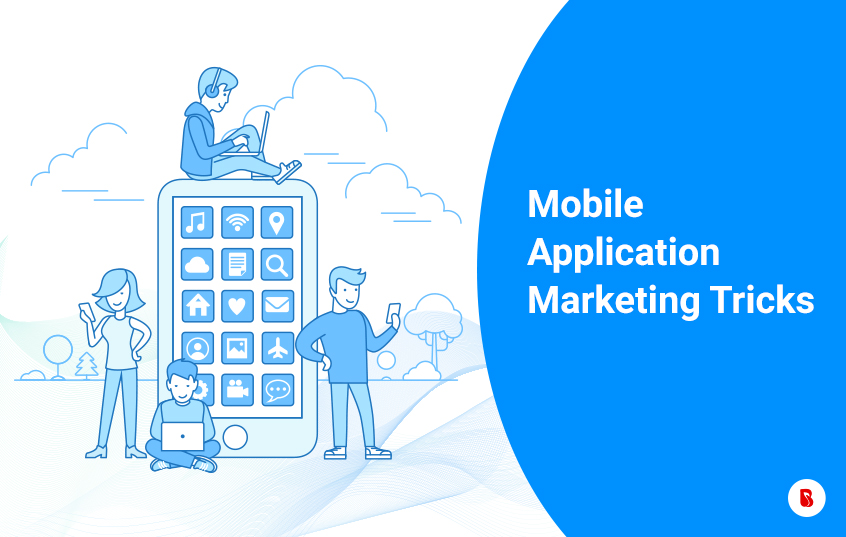 With the wide array of sophisticated development choices and well-sought strategies offered from application development companies, Mobile applications pose no challenge these days pertaining to development. The real challenge that comes when taking your application to a certain degree is the kind of marketing strategies you implement in order to promote your application.
As one of the top mobile application development company, we at BrainMobi have implemented several successful development strategies and have come across the various ways in which our clients implemented their marketing strategies. In blog we shall explain to you a few tricks that can help you boost your application downloads at the same time giving a significant edge to your brand.
Integrate With Other eCommerce Applications
Ecommerce applications have no other choice but to show their presence to the eyeballs that linger around web applications and mobile only. Certain mobile game applications have applied a model where they have integrated their coins and points system with the marketing campaigns of several ecommerce models and has helped boost sales and engagement for both parties and simultaneously. Certain applications belonging to the regime of fitness or lifestyle preach their own merchandise which in turn can be helped to promote the particular ecommerce platform that chooses to host it. Also anything that benefits device sales as well which shall help you fetch a good impression on the app store in turn.
Celebrity Endorsements
Although considering the kind of investment and cost is puts up, undoubtedly celebrity endorsement isn't the kind of deal any ordinary company could put up with. Putting taking example of Supercell's campaign with Liam Neeson, it did give a stylish approach to their application strategy. Plus it was a consumer amplification strategy which was undertaken after the application had already satisfied a good sales pitch. Reasons why this works is because
Your target demographics has no honest choice of the platform it chooses to use, let alone be something like a mobile application

Your Mobile Applications might as very well be dictating a certain norm in lifestyle and celebrities are the exactly the kind of individuals that suit that

Brand Promoters are constantly looking for some way or the other to get a brand boost for themselves as well
So while it is a fitness application, or a shopping application or mobile games being the most versatile option.

Team Up With A Budding Local Store/ Restaurant / Bar
Because restaurants and bars in a busy region of the city can provide you attention of the most valuable traffic and the correct strategy can help you communicate the best of your application. Also besides restaurant, bars offer to you the most versatile choices and can somehow be integrated into a strategy for various kind of applications. Be it a sports application, or betting game, or even a social or dating application, discount coupons and some other assorted prizes never hurt the consumers, you or even the venue owner.
Event Promotions
Events similar to any venue intended approach is a giant gathering of demographics of a particular taste and affinity. Taking examples of organizations like 4fini, there are several organizations hinted at delivering a standout experience which serves as a catalyst to gather crowd. Based on such a event and the target crowd you can accordingly plan a strategy to promote your application. This could be in the form of setting up a stall or offering some kind of service that could well fit into the event.
As one of the top iOS application development company, we at BrainMobi have made several successful attempts when developing mobile applications. Such and experience and constant interaction with our clients has enabled us to come across some advanced marketing tricks and strategies which always come as a part of our consultancy services. If you got the idea for a mobile application, kindly write to us at sales@brainmobi.com .
---