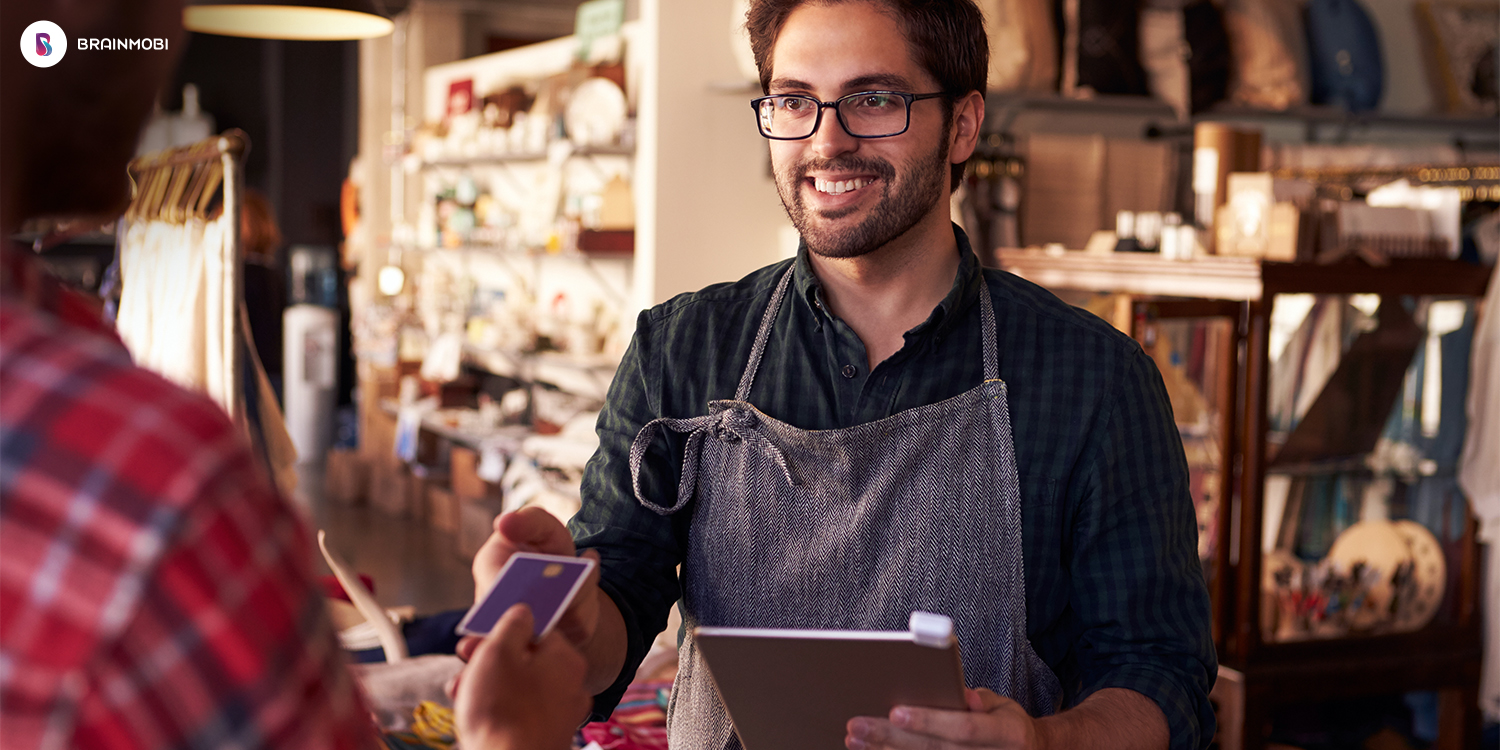 The year 2017 has been all about mobile apps and the way we let the era of digital disruption effect our lives. Considering the major industries like entertainment, hospitality, travel etc and their business strategy, all are weaved around the use of digital media to bring the game one step ahead with rich features integrated mobile app. Like many other industries, the Retail industry also relies upon digital disruption to drive excellence across their business solutions through mobile apps. Many have gone mobile to 'App Only' extent to win over neck wrenching Competition and encourage Customer Loyalty. It obviously helps bring down the stress to attract users, provide a better experience and, thereby, skyrocket ROI to many folds. Below are some racked out wonders that mobile apps bring to the retail industry in full swing:
Payment Apps and Mobile Wallets
Mobile wallets and payments has gained incredible momentum in last few years. With increasing popularity of NFC mobile payment solutions, such as Apple Pay and Android Pay along with PayPal like payment gateway, the retail industry has experienced a new phase of shopping both online or offline. As these methods are easy to use, users in masses across the world have started accepting and using it at an unbelievable rate for a hassle-free transaction on the go.
Physical stores are happy about faster payment processing that leads to the reduction of the time customers spend waiting in a queue, which brings a smile on the customers and gives them 100% satisfaction. Retailers are further looking forward to integrating their loyalty programs with mobile payments and mobile wallets to make transactions a much better experience.
Creating a Truly Omni-channel Experience
Guiding customers along the purchasing journey and offering tips at crucial touch-points is a good way to maximize a retailer's revenues. Mobile app helps strategize a profit-oriented business plan that lures customers over well-planned marketing campaigns. Yet, it's extremely important for retailers' to understand and remember the phrase that 'CHANGE IS CONSTANT'. To be a successful venture, they need to keep pace with the constantly evolving mobile technologies.
Social Media Integration
Social Media is the strongest pitch that could make a dead deal look fruitful. From budding Entrepreneurs to Enterprises, professionals across the world have understood that Social media add laurels and recognition to marketing strategies. Its 2017 and Shoppers interact with their favorite brands via social media apps and follow their tribe for valuable feedback.
Full Information Access
Before buying a product, shoppers prefer to access reviews and other users feedback. Physical store has this advantage over online store where the user gets a chance to check the look and feel of a product or test it before purchasing. However, sometimes to make a decision many people prefer to collect more relevant details than just product characteristics. The retailer could step up their game by providing full fledged information about the product including a section for reviews and customer feedback which will retain user from postponing their purchase decisions.
Geo-Targeted Mobile Alerts
Beacon technology or BLE has a major role to play in upgrading the alert and notification system. The beacon-based app helps retailers in wooing customers across the immediate proximity of a store with a custom push notifications. High-end stores have integrated this feature when user get a notification with tantalizing offers that leads overwhelming user experience and 100% satisfaction.
Loyalty Programs
Be it travel or medical, users prefer to choose brands with better loyalty programs that offer better benefits. Hence, retailers have come up with best of loyalty programs that they could offer with their mobile apps. First, it helps fosters customer engagement, further lure customers to install the app, which gives a hike to the install base.
The above list is just an intro of a much longer list of benefits that mobile app renders to various industries including retail. No wonder you are a looking forward to stepping into the game of Retail business and have an idea to revolutionize the Retail industry with an actual competitive advantage.
Get in touch with the best Retail app developers or drop your queries at sales@brainmobi.com to help you evolve your idea weaved with latest technologies.
---