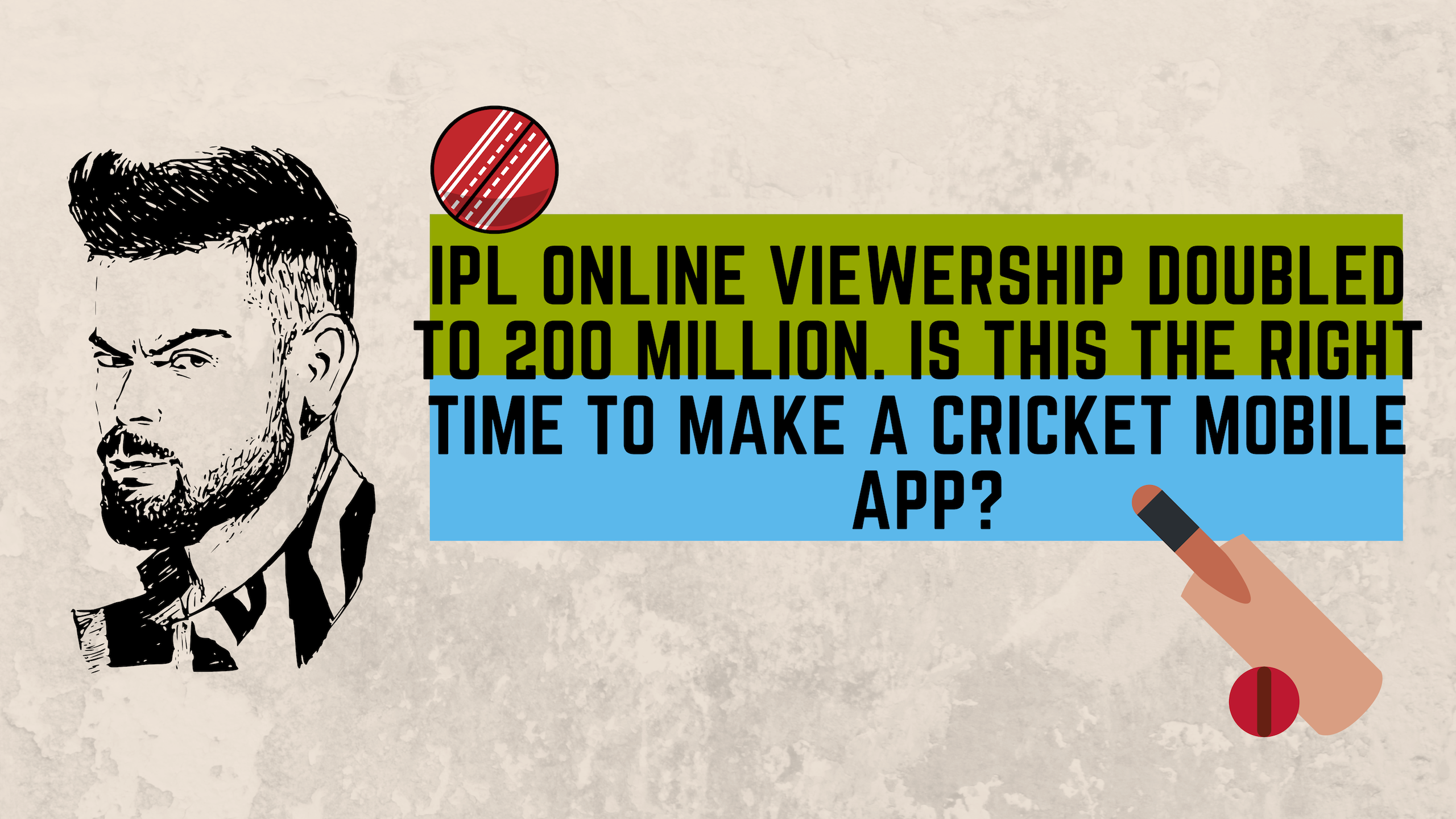 Advantages of mobile applications has taken the cricket experience to a totally new level. The successful growth of domestic leagues from various cricketing regions of the globe and India can be owed to the presence of mobile applications which have contributed immensely towards engaging the existing fan base. Owing to the nature of the sport, Cricket fits brilliantly into the model of mobile apps and allows an enthusiast to better communicate with the essence of the sport.
This depends on how influential the sport is with respect to the trends and choices of the audience but nevertheless the performance of domestic leagues like IPL and Big Bash totally indicates the level of influence. Several independent leagues of smaller scale are starting to emerge from other cricketing nations from all across the globe and these are the perfect signs to implement a sports mobile application dedicated to cricket.
Types of Cricket related apps
Score and Updates
Unlike Football, Basketball, Badminton and almost every other sport on the face of this earth, Cricket is one of the few which comprises of individual events. Football is something which can only be experienced live and owing to the short duration of the game it is fairly easy. Cricket is highly infamous for its long duration but nevertheless there is a constant progress. People don't always need to watch it live. In order to stay connected a simple update of each ball does the trick for almost every cricket fan who runs doesn't have time indulge in their favourite cricketing event.
Score updates application or the so called live line feature is a huge hit amongst professionals. For this reason "score update " applications beat streaming applications because at times it is not possible to stream but by all means it is possible to commit a seconds attention to know a moment of thrill within the game. Some notable apps in this segment are Cricket Line Guru and Cricdaddy which are live on google play for your testing.
"According to preliminary figures, while the total viewership of IPL grew by 40 per cent from around 500 million last year, online viewership more than doubled this year. Streaming the matches live, rather than after a five-minute time lag as Star did last year, must also have worked to its advantage. Interestingly, even TV viewership saw a huge spike of 25 per cent from 400 million last year, probably owing to Star's aggressive expansion in the south with regional feeds." (source: business standard)
Live Streaming Applications
With the frequency of cricket events happening all over the globe, cricket enthusiasts and aspirants are always surrounded with their favourite athletes in action. A live streaming application dedicated solely to cricket is a treat which lets them watch the event from every location at any point of time.
In today's date cricket is not just about national events but domestic and private leagues which deliver the same or higher quotient of entertainment. Fans belonging to one nation are always hooked to a rockstar team belonging to any other nation which preaches a unique style. Streaming applications make it a easy source for such kind of fans to come across such events and this eventually adds to the success factor of the particular league.
Basic cost and time estimation for a basic app:
Betting and Engagement Type Applications
Compared to any other sport, cricket delivers the highest number of odds within a game and fans absolutely love to test their prediction abilities in that respect. Generally, testing your predictive skills amongst a pool can be termed as one definition of sport. Cricket gives the best chances to exhibit this side skill and is a fairly popular trend amongst its fans and followers.
Mobile Applications are the best way to club such fans together. While legal rules of cricketing nations might differ, the overall sport of claiming a prediction can be brought to life in several ways. Dream 11 is one good example of a skilled betting application in the area of Fantasy sports. Other Indian Startups like Zomato too have sketched a brilliant marketing strategy which gives players lucrative rewards in return to their predicting skills. There are still lots of avenues open in this segment and various creative ways to address it.
"I believe that IPL XI has proved to be an inflection point for mobile as a platform becoming mainstream. The viewership numbers on Hotstar are a testimony that digital can be scaled like a mass media platform television," said Ajit Mohan, chief executive, Hotstar. (source: livemint)
News, Information and Statistics
Since prediction skill is already a huge side sport within the game, it is evident that the sport is filled with statistics, patterns and other subtle pieces of information which every cricketing enthusiast loves to come across. Besides utilizing your knowledge towards predicting, individuals are blessed with the talent of promoting and attracting audience towards a particular cricketing event. This way mobile applications help increase publicity and reach for an event and this eventually ends up promoting it to the next level.
In comparison to the above mentioned apps, this is the easiest to develop provided you have the cricketing brains to sketch the appropriate look and feel that creates the appropriate factors of influence.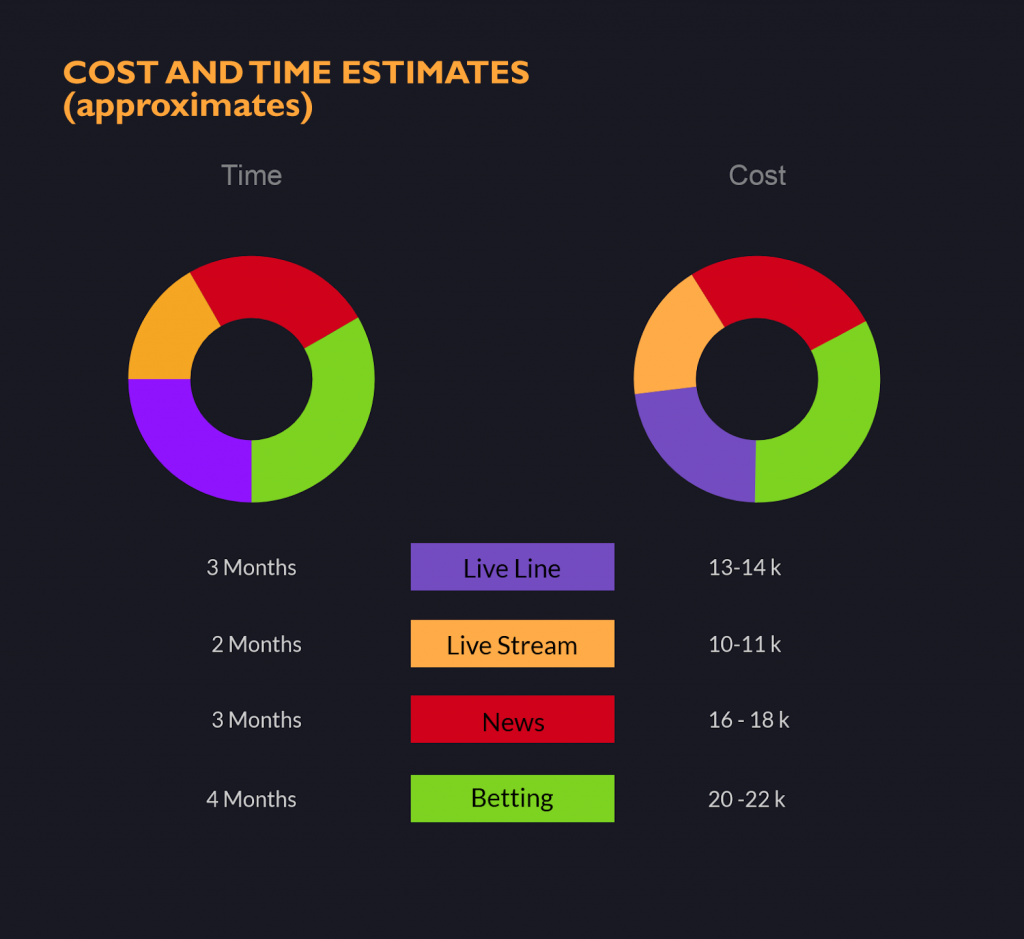 Conclusion:
We having the requisite experience with respect to the domain of sports and entertainment and we have extensive experience developing strategies with respect to all aspects of technicalities that surround this genre of mobile applications. We aim to bring the best implementations for sustainability, scalability and robustness for your application. These incorporate the latest methodologies for development which can help you achieve the best standards of quality for any sort of requirement. If you have the idea for a sports based mobile or web application, feel free to write to us at sales@brainmobi.com.
---