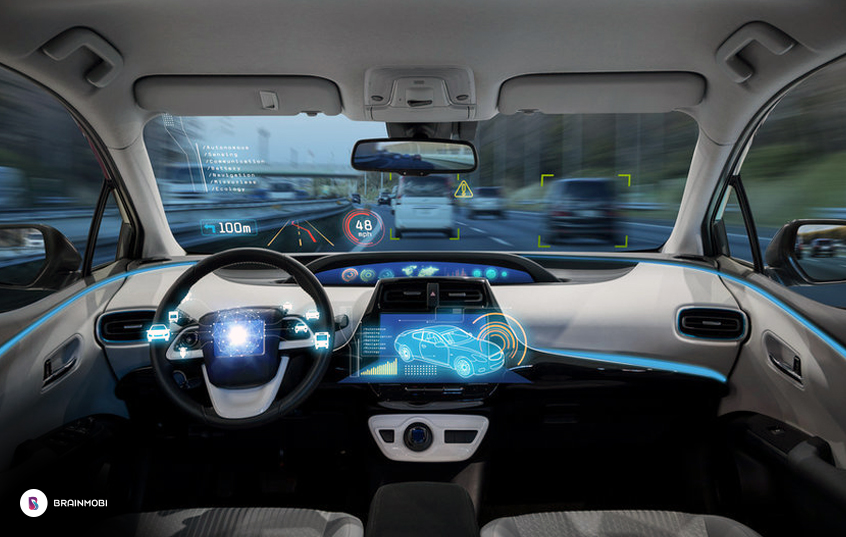 The world around you is changing quickly. Technology is making life easier by letting us have anything at the flick of a finger. Education is no longer limited to textbooks, smart classes with inter-connected technologies have replaced the existing setup. Monitoring health is no longer limited to visiting clinics, wearables have replaced a few monitoring devices. Grocery lists, alarms, and even apparels, IoT has all of them connected.
But what about cars? Seeing everything change with technology, our cars felt a bit left out. So they decided to rev up(get it?)
If you've heard of Olli, you might know just what we're talking about. For those who are beginning to assume that Olli is some celebrity, it's not. Olli is IBM's driverless car which uses IBM Watson IoT Platform for analyzing its environment to make travel safer and more convenient.
And it hasn't just been IBM which has been working on making driverless cars, Google is working on it as well. These cars can interact with each other effectively making the roads safer than ever. There is a popular saying that goes, "to err is to be human", and that kind of sums up most of the road accidents happening right now. Drivers misjudge whether they can make it through the gap between the two trucks in front of them and then end up hitting one of them. This usually ends with the drivers cursing truck drivers for rash driving while they were at fault the whole while.
The point is, that we humans are pretty good at making errors(and not taking responsibility for it). So an obvious attempt towards making the roads safer would be to let the robots drive. While it seems scary at first, given all the misconceptions we have about artificial intelligence, letting robots drive would make roads considerably safer. A person driving under the influence of stress or trauma is likely to not pay as much attention to the roads as (s)he should. This increases the probability of the occurrence of an accident by that person.
Robots, on the other hand, aren't capable of being in stress or trauma, thus reducing the probability of occurrence of accidents. In fact, robots are capable of calculating faster and more accurately than humans and hence they are less likely to make an error in judging whether the car can pass between the two trucks or not.
Moreover, since all(or most) of the cars would be driven by robots, they would stay connected to each other and would make the traffic smoother minimizing traffic jams. Even if traffic jams come up, there would be no impatient drivers recklessly switching lanes making the traffic jams worse.
Looking at a bigger picture, if the roads within cities can be organized well with IoT, roads across the country, and also those spreading across the countries can be made safer and more convenient. IoT can also help in reducing the accidents caused by truck drivers who do two shifts back-to-back just so that they could earn more. Smart trucks would be able to deliver the products from source to destination without leading to accidents from exhaustion. This would not only make the roads safer but would also ensure timely delivery of the products. Logistics would be revolutionized with IoT, and so would the lives of the regular commuters.
BrainMobi is a leading IoT app development company known far and wide for its exceptionally innovative team of mobile app developers. Our team of top mobile app developers delivers apps which help the users in an innovative and efficient way. Connect with us at sales@brainmobi.com to get a free quote on your superb idea!
---