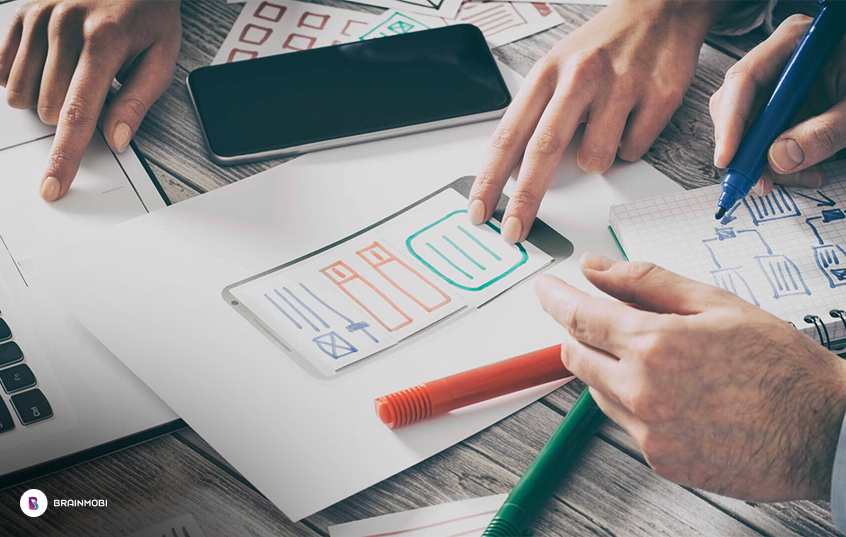 UX is that feature of a mobile app which let user form a strong opinion about your business. From entrepreneurs to enterprises, lack of attention in creating that immersive user experience offers much more damage to the brand than we think.  Especially, In case of startups that are heading towards breaking the ice with customers for the first time, setting the rate of user retention high is the most challenging task. A mobile app that makes users feel welcome and gradually slide down towards brand loyalty is exactly the role UX plays. Let's peep into more details and understand the Importance and value of good UX for startups:
User Retention
In lieu of establishing a successful business strategy, many times business owners overlook the importance of customer experience. Users can cope up with bad UX rendered by their favorite brand for a while but soon comes with hope to continue using the app without any further intervention but startups need to take the integration of top-notch user experience with great consideration and put extra emphasis on evolving a cake walk like user experience. Reason being the user has hit your app for the first time without any major expectation. His first experience will probably scale the brand as good or bad.
Would you ever again visit a website or app after bad UX experience? No, this isn't a trick question.
The answer is actually fairly simple and intuitive. All of the popular businesses are in good shape and size because of the loyal user base that relies on their services in and out.
If mobility is your next step toward attaining that extra edge over other competitors in business makes sure to haul excellence across user experience apart from other essential factors.
More than Branding
In our experience with clients, One of the major issues reoccur in intervals is to maintain a balance between creating a beautiful product and establishing usefulness in its purest form. Considering the example of popular websites that took over already successful product among users has always been better in terms of UX apart from other transformations. It's evident that simplicity always plays a major role to bring more grace and power across user experience. For instance, Facebook took over MySpace on basic of more simpler user experience that users find easy to handle. Make sure that while designing a UX for your business mobile app rank its importance as uttermost with powers to not only affect your brand but vanish your app from the market.
Let us help you haul excellence across UX of your mobile app and make you try better understand that a product is bound to rouse both an emotional and intellectual response on basis of how the product works and feels.
At BrainMobi, we understand the importance to maintain the balance between creating a beautiful product and establishing usefulness in its purest form. Our work across major areas of mobile app development is handled by certified UX developers with exquisite work experience in building super smooth user experiences.
With the help of top UX developers, we help businesses gain a better insight and build a mobile app that is simple to use, and easy to navigate. Our masterstroke skills will surely help you skyrocket your business strategy against all odds with an uncluttered mobile ecosystem and an overwhelming array of features in an organized way.
---