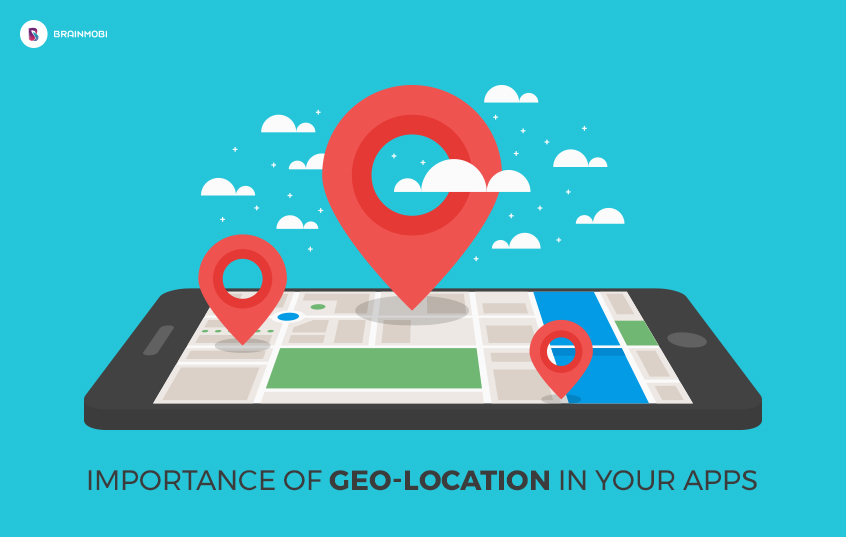 In simple terms, geo-location is the estimation or identification of the geographic location of any object in the real world. The objects may be mobile phones, radars, internet connected computer terminals etc. What happens is that a set of geographic coordinates is generated and with the help of these coordinates, a meaningful location is identified/determined. It works a lot like global positioning systems but differs from it in a way that it uses cell site triangulation along with GPS to find the position of the object while associating the location with some significant identifier. Geolocation is used for a wide range of applications.
Geolocation can be used to locate information on a map. If we need to locate a company, organization or any other resource on the map, we can simply put an element in online space on maps that contextualize it with the environment. For example, if we need to buy some stationery. To check whether there is any stationery shop nearby, we use Google Maps. In Google Maps, the site is marked by an identifier which adds context to the shop's location.
Some of the industries where geolocation is used proactively are:
Food Industry
Every single one of us has used geolocation at some time or the other while ordering food or while finding a restaurant to dine in. Many food delivery apps provide you with the option of tracking how far your food has reached, giving its exact location. This is done with the help of geolocation. Delivery charges, if any, are calculated through geolocation as well. Your location, based on which you get recommendations of nearby restaurants is also made available with the help of geolocation.
Taxi and Cab Industry
Whenever you book a cab from your current location to a certain location, you knowingly or unknowingly use geolocation. Geolocation makes sense of your location by adding value to your location by calling it the pickup location. A similar process is followed for the drop location. Your cab fares are also generated with the help of geolocation. With the help of geolocation, traveling in cabs has become a lot safer than it used to be.
Dating Industry
Dating industry actively uses geolocation services. Most dating apps provide you with the feature to find dates nearby. This is done with the help of geolocation services tracking the location of every user. Some dating apps allow you to set the range of distance to consider while searching for dates.
Retail and mCommerce Industry
The retail and mCommerce industry is another fine example of industries where geolocation services are used. The mCommerce apps track the location of their customers so that they provide better services in the areas where there is a higher density of customers. These areas also get better offers.
BrainMobi is a top mobile app development company which proactively uses geolocation services in its apps. Our team of top mobile app developers has in-depth knowledge about developing state-of-the-art mobile apps which are customized to the requirements of the clients.
Connect with us at sales@brainmobi.com to learn about how we can help in making your app use geolocation services better.
---