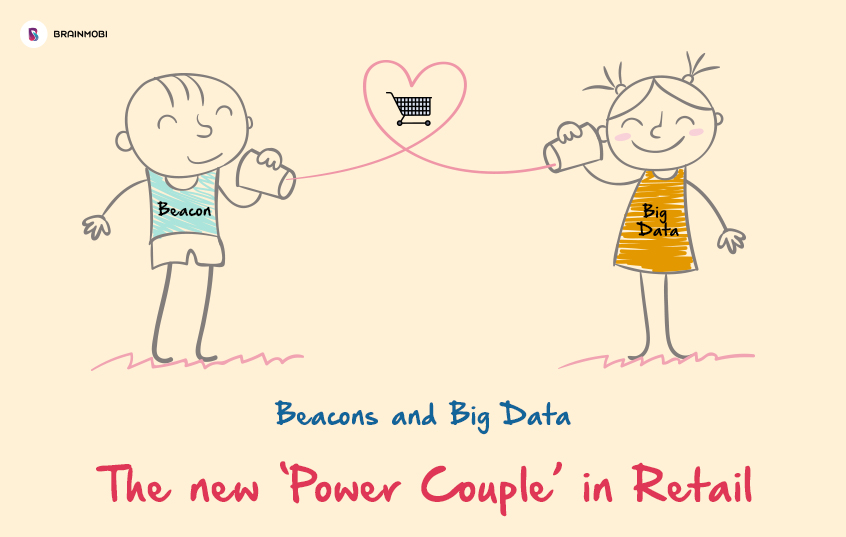 Every single person accounts for gigs of data in a week pertaining to different activities. Since the introduction of tracking abilities, markets across the globe have realized the importance of data analytics to panel user behavior towards business. Data in the retail industry means smarter campaigns, smarter resource management, and endless personalisation for communications with customers. To bring new opportunities and deliver great services, industries were baying on different marketing approaches before recognizing the power of Big data and Beacon technology. The power couple in retail has become an absolute answer to process and analyze tons of customer data. Retailer and many others have culminated their marketing game for endless opportunities and higher ROI by using 'Beacon and Big data: The new Power Couple'.

While Big Data allows retailers to more accurately target marketing profiles of their customers, iBeacon technology has become a household name among top mobile app developers to offer retailers the opportunity to target those customers through highly relevant and personalized offers.
Beacons provide businesses with prolific opportunities to accumulate & process massive amounts of untapped data, such as the number of beacon hits and customer spent time at a specific location within a particular time and date range, busiest hours throughout the day or week, number of people who walk by a location each day, etc. This process enables retailers to accordingly bring changes to products, services, staff allocation in various departments and so on. At BrainMobi, we offer beacon app development services while plastering perfect amalgamation of beacon technology and big data for remarkable user response.

Numbers indicate that Big data and beacon technology together have revolutionized the retail industry with.
Here are some stats to prove the point:
In August, year-over-year in store traffic dropped 6.6 percent, according to RetailNext.

"The use of mobile apps when shopping has doubled in the past year → 41% of consumers actively use mobile apps while shopping. 67% of the coveted millennial demographic use mobile apps in the store." –

CFI Group's Retail Satisfaction Barometer

A study from

Experian

found that personalized promotion messages received a 29% higher open rate and 41% higher click rate.

"App are not just restricted to 18-34 year-olds. Consumers of all ages indicate they have 2-4 shopping apps installed on their phone.  (i.e. mobile isn't a generational-only trend, and retailers' digital and marketing efforts should reflect this)." –

CFI Group's Retail Satisfaction Barometer

Reminders & Personalization with data is changing the way user shops.

One study found:

"Personalized email messages improve click-through rates by an average of 14% and conversions by 10%."

"51% of users indicate they'd be very likely to use mobile apps to speed up the mobile checkout process when they become available (beacons and mobile payment integration is the industry's holy grail)." –

CFI Group's Retail Satisfaction Barometer

IBM

found that 62% of retailers report analytics and data as a competitive advantage for their company.

Data released last month by the ad platform in Market

shows that consumers who receive beacon notifications are 6.4 times more likely to keep an app on their phone

"Almost half of participants report they'd favour a store with advanced mobile capabilities: they'd be encouraged to visit the retailer more frequently, buy more per visit, and even pay slightly more. (This is good news for retailers looking for digital upgrades: beacon initiatives and other in-store techs will pay for themselves quickly)." –

CFI Group's Retail Satisfaction Barometer
How beacon and Big data work together?
You must be intrigued to understand how to use both technologies together to plaster your business for such powerful results. Not just one but there are several approaches through which top app developers bring credibility across your beacon based mobile apps. Here is the introduction to features of 'Beacon and Big data: The new Power Couple' to devise a data-driven business strategy that is a win for a brand and a win for customers also:
Proximity Detection
Application Notification
URL Broadcast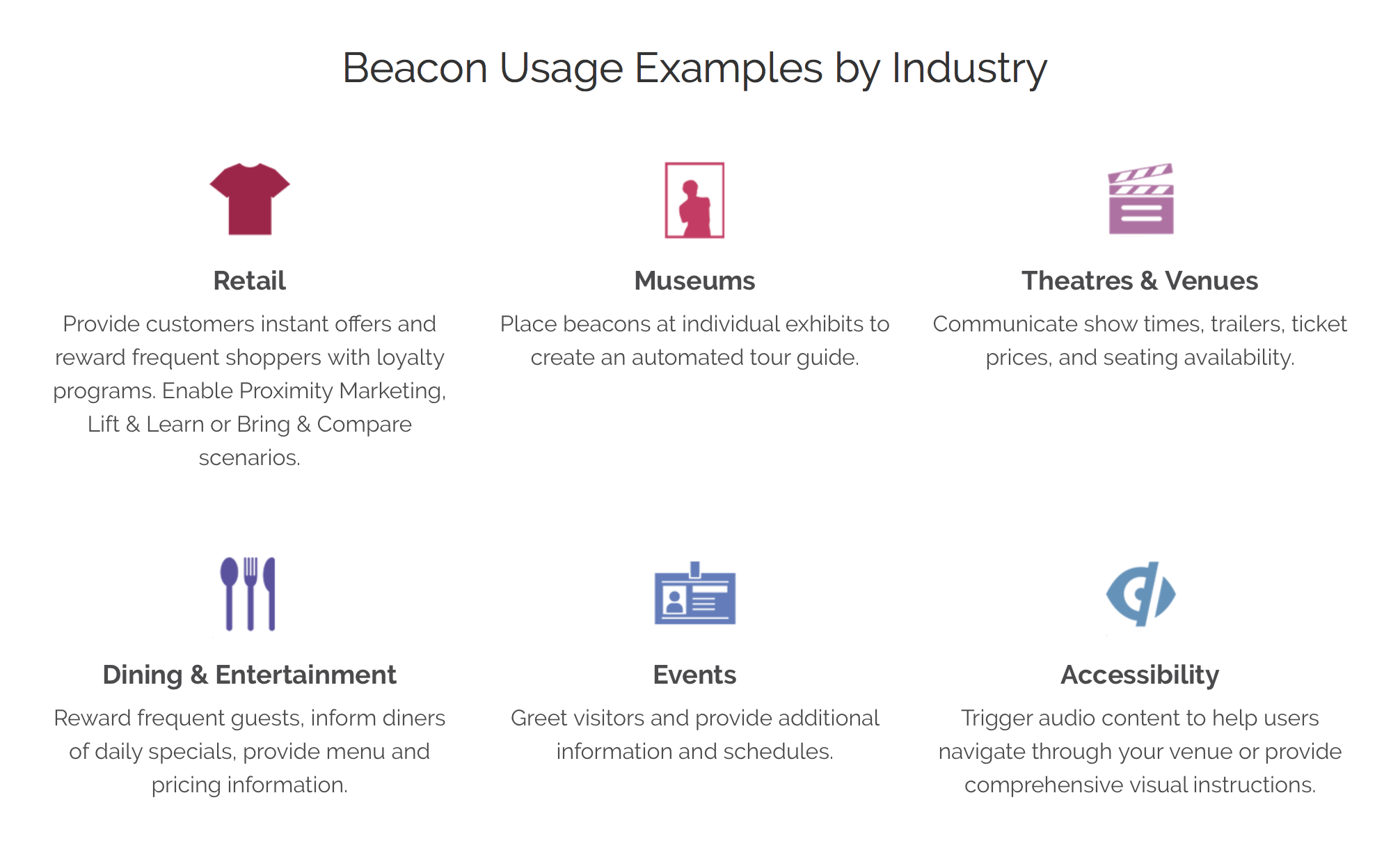 How big data and beacons can streamline customer experiences?
Leverage and gauge loyalty programs

Empower sales associates

Optimize store layouts, performance and product placements

Footfall, online visits, visits through apps, heat maps inside a store

Enable personalized communication

Merchandising and marketing effectiveness

Service quality, queue and cart abandonment

Capacity planning and resource utilization through mobile in-store combination analytics

Product & store attributes

Customer segments or demographic data
Thus, beacons allow for a new level of in-store shopping experience. All of the amazing progress that has taken shape over the last decade in web-based behavioral targeting can now be applied to the retail experience!
Our team of top app developers owning prolific work experience has contributed several times in enhancing the scenario of retail industry with comprehensive mobile apps. In the quest for excellent beacon app development services, get in touch with us: sales@brainmobi.com
Also, let us know how much you rate the article along with your feedback. We appreciate to listen from our reader and get back immediately in response to queries. 
---