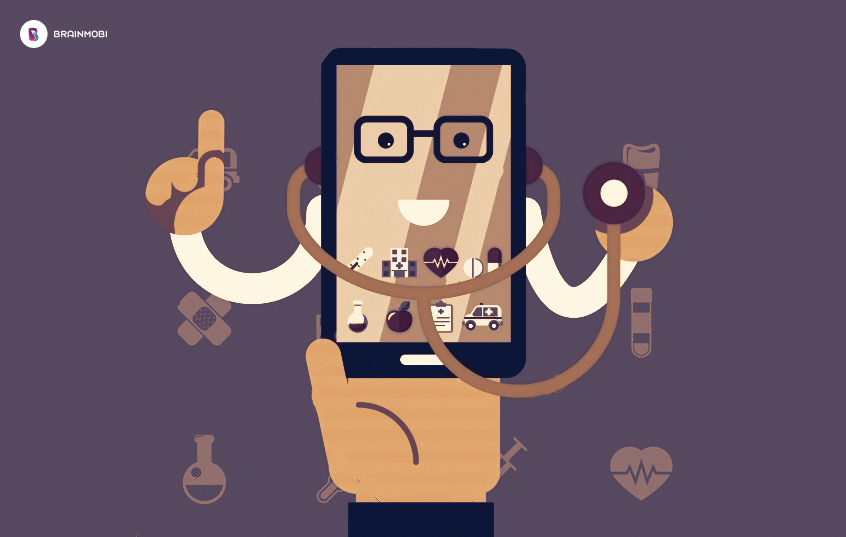 There was a time when healthcare used to be a field far away from the advancements in mobility. Healthcare had its own advancements but the advancements in mobility didn't take healthcare along with it in the digital revolution. But in the recent years, we have seen some advancements in the healthcare industry directly linked to the mobility industry.
Some of these advancements include mobile medical apps used for viewing x-ray results, tracking symptoms and vital statistics and a multitude of other uses. These mobile apps help the doctors in diagnosing, monitoring and treating many common diseases. Almost every app marketplace now has a separate section dedicated only to the healthcare apps. Apple took things a step further by featuring a collection entirely dedicated to the apps for healthcare professionals.
In this age of smartphones and tablets, doctors can easily take advantage of the increased flexibility in accessing medical information. And it is this flexibility is what led to the common report of various health libraries about the decline in the loans of the printed medical materials, while subscriptions to electronic journals and books have been on a rise.
The recent growth of all of this biomedical information, however, has led to an information overload for many clinicians, who are unable to differentiate between useful information and information which they don't need to use soon. And this knowledge base is ever expanding. To make quick and informed decisions regarding the patient, the doctors need to be exposed to quality information resources in a quick and easy way.
There are apps for buying medicines online, as well as apps containing large databases of medicines which the drug stores and various doctors can use for giving the patients the medicines which the patients require. Nowadays a lot of pharmacies have their own apps through which you could order any medicine from the comfort of your home without having to go out to the market and searching for the medicine you need.
A lot of times it's difficult to find the right medicine even after going to multiple pharmacies. This has been wasting precious time of the patients in need of those medicines quickly. These apps seek to remove this problem from its root by delivering the medicines to your doorstep without you having to step out of your home.
While a majority of the healthcare apps are still about fitness and nutrition, some of the apps can also monitor blood glucose for diabetics, or even heartbeats and blood pressure. The scope of healthcare apps is still increasing and there is still room for a lot more innovation. And that is what BrainMobi thrives on. Our team of the best healthcare app developers creates precise and accurate healthcare apps because even the smallest errors and bugs could be the deciding factor between the life and death of the patient.
With this post, we tried to show you the convergence of healthcare and mobility. But the story doesn't end here since the scope doesn't end here. Speaking of scope, let us know if you want to increase the scope of your healthcare business with an app nobody can refuse to use. Contact us at sales@brainmobi.com.
Let us know your views on healthcare and mobility in the comments section below! Also, share it with others to let them know about it too.
---