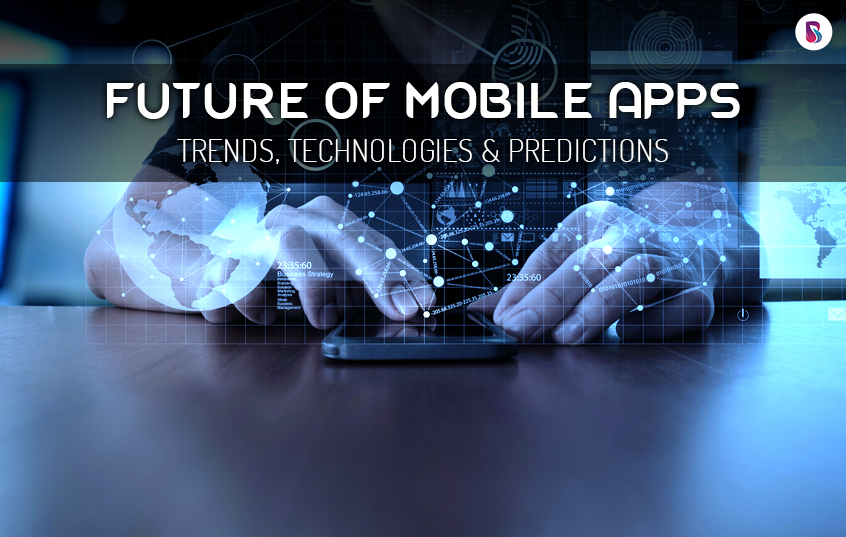 With more than Top app development companies focus on cross-platform development to bring the best of mobile features to life. Some of the advantages of Hybrid App Development are App Integration, User experience, Cost Effective, Maintenance, Offline Support, Easy Scaling, More Resources, Speed And Availability etc.
2. Chatbot Equipped Mobile App
Chatbots escalation began in early 2016 and within less than a year it has become the most prevailing feature to integrate into chat apps. In the world of socialization, people are using chat apps more than any social media platforms. Easy layout and capability to interact instantly with loved ones are a few advantages of integrating chatbots within mobile apps. Most of the top app development companies prefer to integrate chatbots in order to build better business prospects for clients. Companies from different industries have already made their Chatbots available on Messenger such as CNN News Chatbot, Hyatt etc.
3. IoT Applications
According to a report by Gartner, there will be 26 billion connected devices by 2020 which includes home appliances, Smart watches, Health monitors, Fitness trackers etc. With growing numbers of connected devices, Internet of things is another fastest growing technology that has been influencing almost every domain. Following the most powerful concept to connect everything to the internet, giants like Google and Apple have also shown their keen interest to include IoT in their mobile app development regime. Nest develops smart home products- smoke alarm, camera, and thermostat, whereas Brillo supports Wi-Fi, Bluetooth Low Energy, and other Android things through an IoT operating system. Recently launched Apple's 'Homekit' allows the user to have control of the household appliances.
4. Android Instant Apps
One of the most interesting revelation at Google I/O developer conference last year was Android Instant Apps that lets you experience beautiful and immersive apps, with material design and smooth animations, without installing them on your device. Build on Google Play services Android app integrate several advantages — like location, identity, payments, and Firebase which enhance a seamless user experience.
5. Location-Based Services
Location based apps have started culminating as a necessity for our society. User location information allows having essential data that leads to avail incredible mobile features. Location sensing is useful in Geo tagging, Games, Vehicle Navigation, and Fitness Apps etc. Precise indoor location sensing, combined with mobile applications, will enable a new generation of extremely personalized services and information.
6. Cloud Computing Apps
For apps that demand huge storage space, cloud computing is one of the necessary ingredients to integrate while building apps with heavy graphics and functions. They are fast, can be built without any restriction and most of all they are secure. Most of the top app development companies offer cloud as SaaS.
7. AR and VR
AR and VR hold a special place in gaming zone. After the worldwide success of Pokemon Go, Augmented Reality has gained immense popularity across domains. Many top app development companies have been integrating AR and VR across various industries like e-commerce, infrastructure, gaming, sports and fitness. Increasing use of the technology has proportionally led to the creation of some interesting ideas with remarkable user response.
8. Mobile Security Apps
With smartphones becoming more important to us and our dependence on them increases for accessing some of the most confidential data, mobile security plays an important role. As a breach of data privacy can lead any company into a huge loss, demand of mobile security apps will exceptionally rise across domains in coming years. Best app development companies strictly focus on maintaining security and confidentiality of app data.
9. Mobile E-commerce
Consumers inclination toward online shopping has led marketing strategy to shape better user experience through comprehensive shopping apps. Shopping apps allow users to easily login, save items for later, connect with friends, invite friends to avail discounts etc. In coming time mobile e commerce will be in much more demand as user reliance over online shopping seems to grow rapidly. Major brands like Amazon, eBay, Wall mart have already the importance of mobile apps and provide easy access to services through Apps for almost every device.
We hope all the above information about mobile app development trends will help you and your business to understand latest trends as the future is not only bright for entrepreneurs but also for those who enhance their skills to bring incredible app ideas to life.
The presumed job growth for top mobile app Developers is 131% and with an average salary of $115,000 per year, mobile application development is to be considered as one of the most promising jobs as per the current scenarios.
Are you looking for one of the best mobile app development company that has sound mobile app development skills with awesome work ethics?
Give us a shout out: sales@brainmobi.com
---