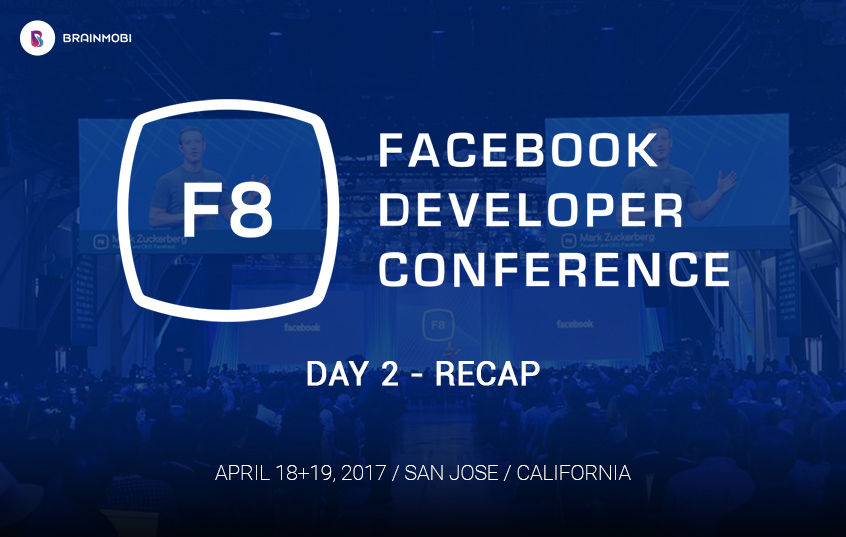 Day -1 of Facebook Developer Conference mainly highlighted Augmented Reality and Virtual Reality integration. The announcements at Day-2 gained more futuristic quotient as Facebook discussed the technologies to be integrated in next decades. After F8, Facebook will probably be recognized as a leader in innovation across all fronts including software and hardware, to content creation and connectivity.
From crazy ideas to live demos, F8 Day-2 was all about future and what technologies are being processed in the labs that will drastically change the phase of user experience. Take a look in sequence what we have found from the Facebook Developer Conference all the way for you.
F8 2017: Day 2 Opening Notes
Mike Schroepfer, CTO kick started the keynote and shared his ideas on the company's planning to bring the whole world together on basis of strong connectivity, AI and AR/VR integration. The idea behind rolling these technologies is to connect 4.1 billion people who are not connected to the internet. Mike defined how the company has been planning to provide well-connected network across the internet forbidden demography by integrating latest technologies and strong connectivity infrastructure.
MM Wave
Mike shared that the company has set new records in wireless data transfer, achieving 36Gbps over 13km point-to-point using millimeter-wave (MMW) technology. From a location on the ground to a circling Cessna aircraft over 7km away, Facebook achieved 16Gbps from using MMW.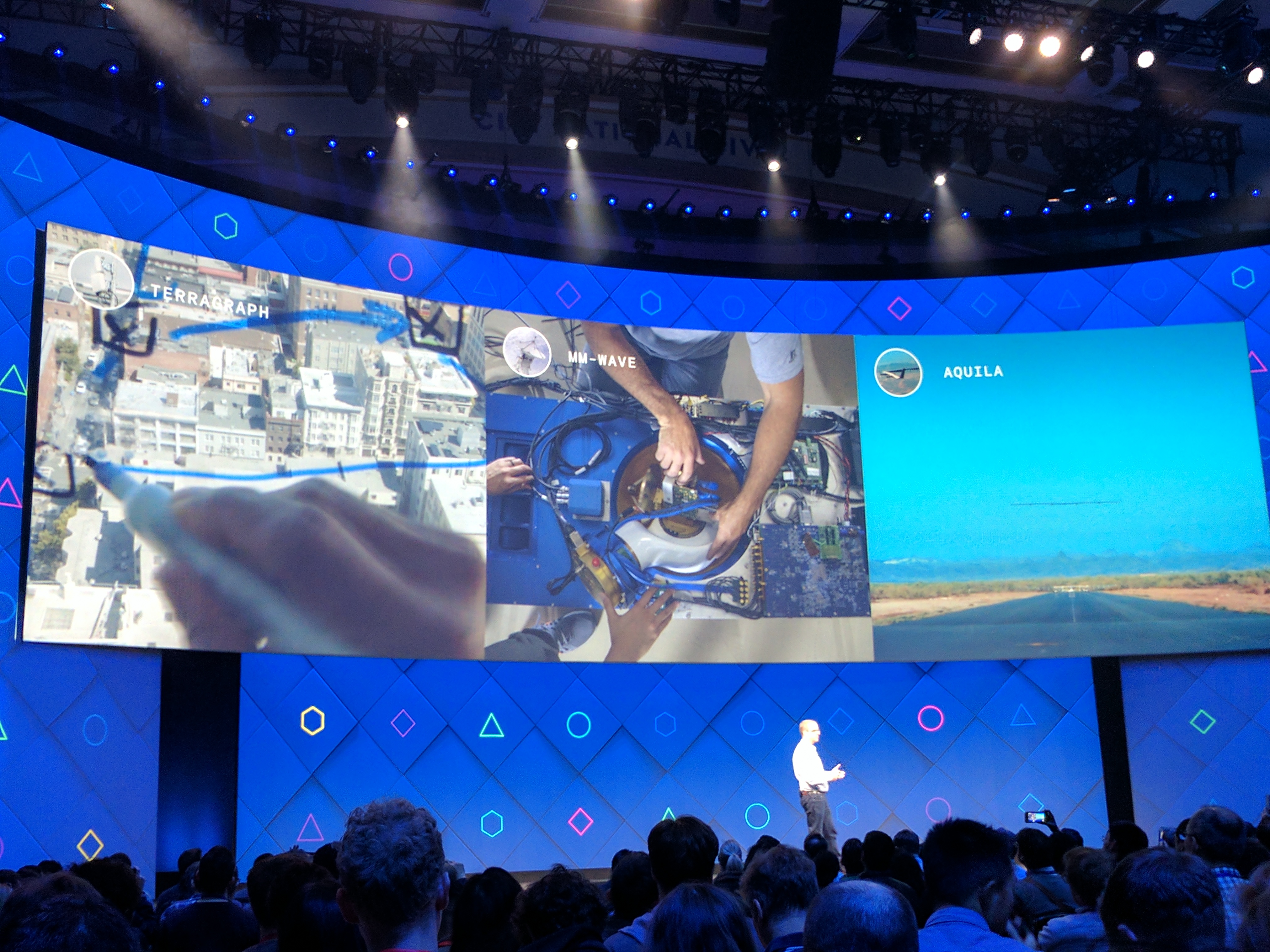 Image Source: Internet
Terragraph
Mike announced, Terragraph system piloted in San Jose, California; is capable of delivering fibre-like performance, making it the first city-scale mesh millimeter-wave system of its kind. Digging in technologies that provide back bone to spearhead huge data transactions at much easier efforts and cost appeared to be one of the important concern across every session.
Mike also discussed computer vision as one part of the overall puzzle for AI. A truly intellect system that understands and responds to human queries with the most accuracy. A computer system that can predict future, see and understand the human psyche.
The Facebook community is also looking forward to develop brain to human interaction into its VR systems where received signals can directly be transformed into activities through direct communication. Mike concluded his session with a great news for attendees to receive GIROPTIC io 360 connected camera to shot immersive videos.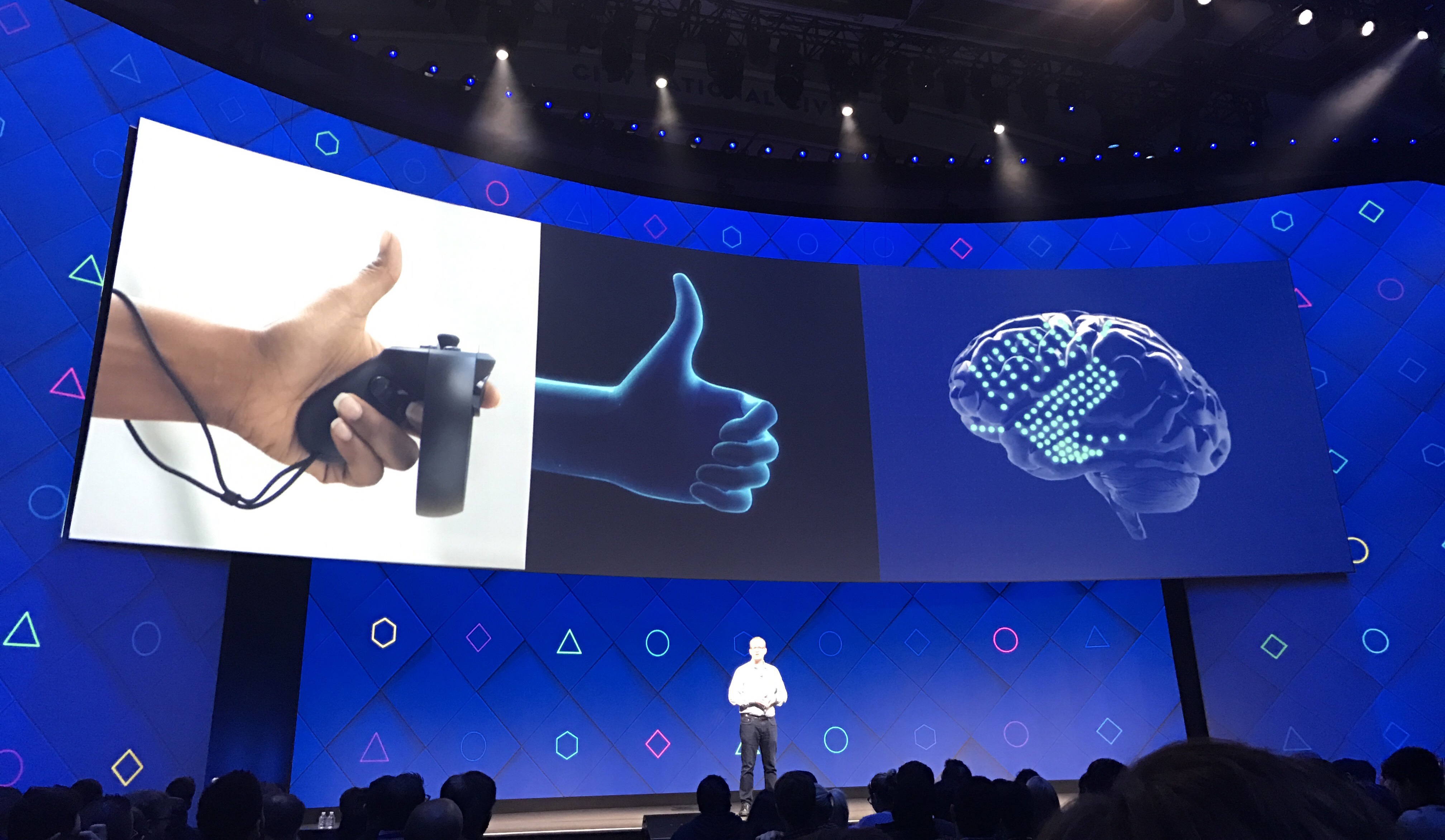 Image Source: Internet
Facebook Surround 360
Mike also showcased a demo of Facebook Surround 360 advanced smartphone camera with an amazing and immersive experience. He also shared the planning to roll out more advanced smartphone cameras named as x24 and x6 to indicate the number of cameras they have. The new device will be proved as great solution to the "six degrees of freedom problem" with 360-degree cameras.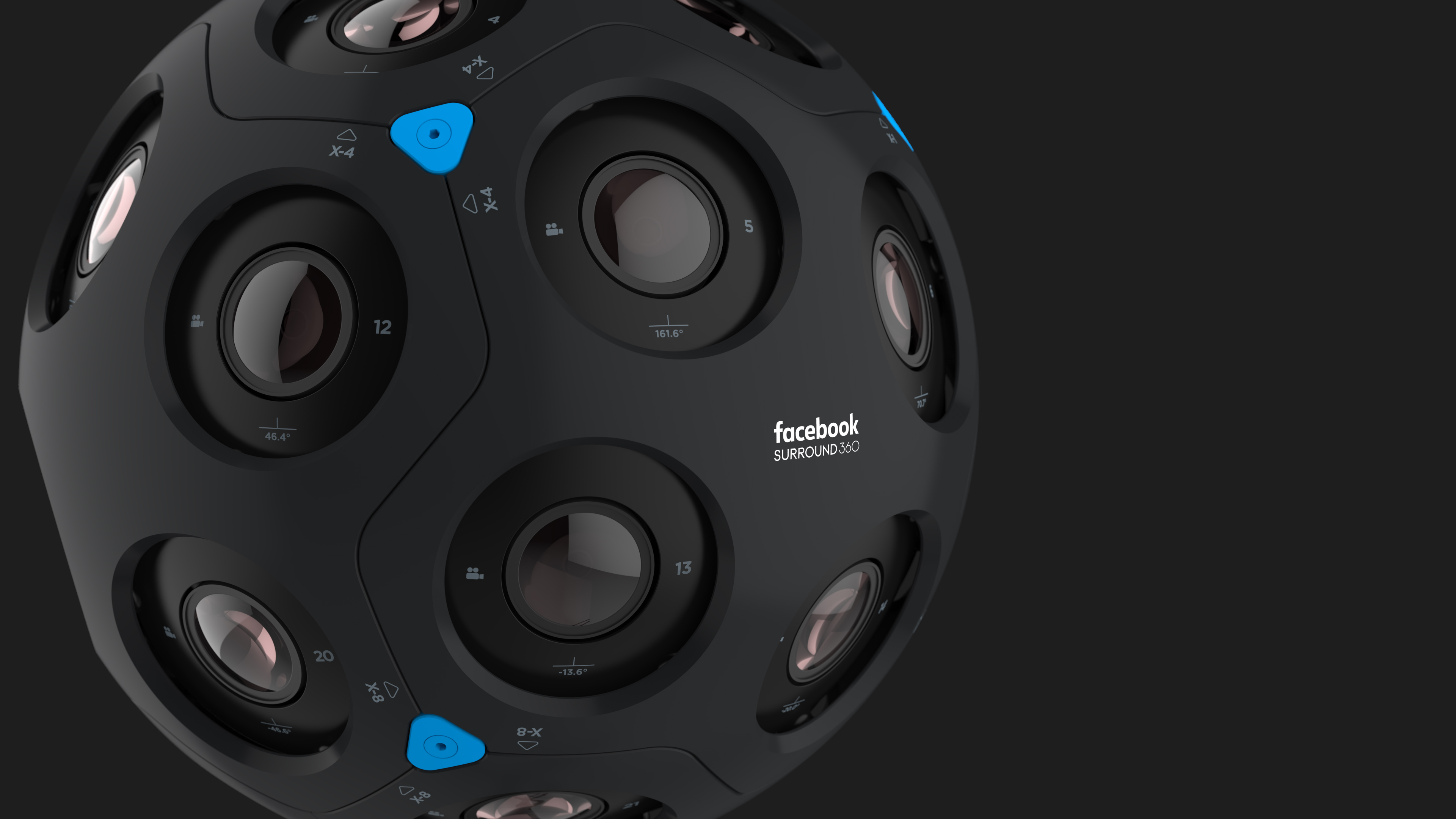 Image Source: Internet
Yael Maguire, next took over the stage and continued to share the community's concern over connectivity. As Director of Connectivity Program, he also shared what projects are going on behind closed doors of Facebook Connectivity Lab to bring more people get connected even in an emergency. Project tether-tenna where a small helicopter drone can successfully bridge connection during the time of crisis was the main highlight of his session. While concluding Yale told "If we want to build communities that work for everyone, we need to build connectivity that works for everyone."
Megan Witmer, Research Manager next conducted a session called "International Research: Gaining Cultural Context for Scalable Solutions". Her session was concerning the people's perception towards Facebook products and what strategy they are following to bring the world at the same scale of satisfaction meter. In 2016, her team surveyed 39 countries across 170 projects to bring together global audience on the same platform.
Regina Dugan, VP of Engineering and Head of Building unveiled the "silent speech interfaces" Facebook is working on. She began her remarks by lamenting the way smartphones keep people from interacting with other people in the same room.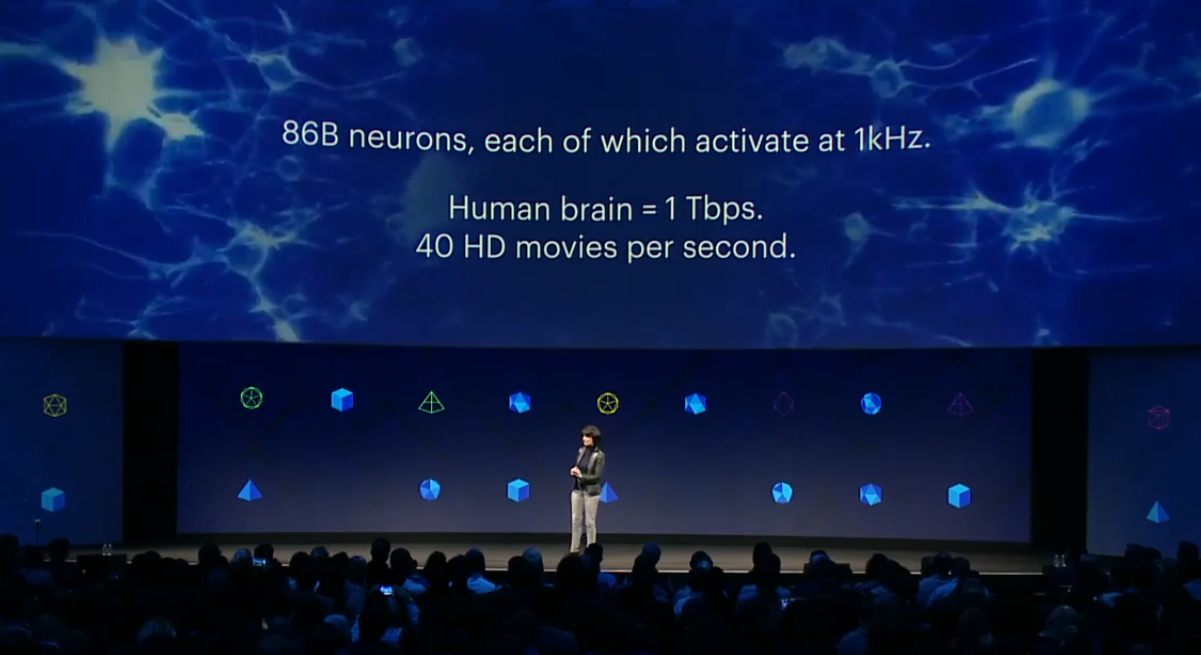 Image Source: Internet
With a team of more than 60 scientists and engineers, as she mentioned Facebook is heading with a goal of crafting a system capable of typing 100 words per minute, five-times faster than you can type on your smartphone, straight from your brain. She also shared how in sometime soon people who cannot read and write would be able to communicate through skin as Dugan closed the keynote with "The risk of failure is the price we pay for the privilege of making something great."
It seems the Facebook community has been constantly reaching out to different horizons for excellent user experience while expanding the spectrum for more people to get connected.
For more updates, stay tuned with BrainMobi.
---